Islamabad, 18th April 2023. Ambassador Dr. Asad Majeed Khan, Foreign Secretary of Pakistan, highlighted the importance of digitalization in the context of socio-economic development and called for enhanced cooperation among the COMSATS Member States, particularly for human resource development in this vital field. He noted with pleasure that Pakistan is among the fastest growing exporters of IT products and services, and has one of the highest number of IT freelancers in the world. He was sharing views during a ceremony hosted by COMSATS Secretariat in Islamabad, for which Ambassador Khan was the Chief Guest. At the occasion, the Foreign Secretary launched COMSATS' new website, which will serve as a comprehensive web-portal to allow accurate, timely, high paced decision making and information dissemination.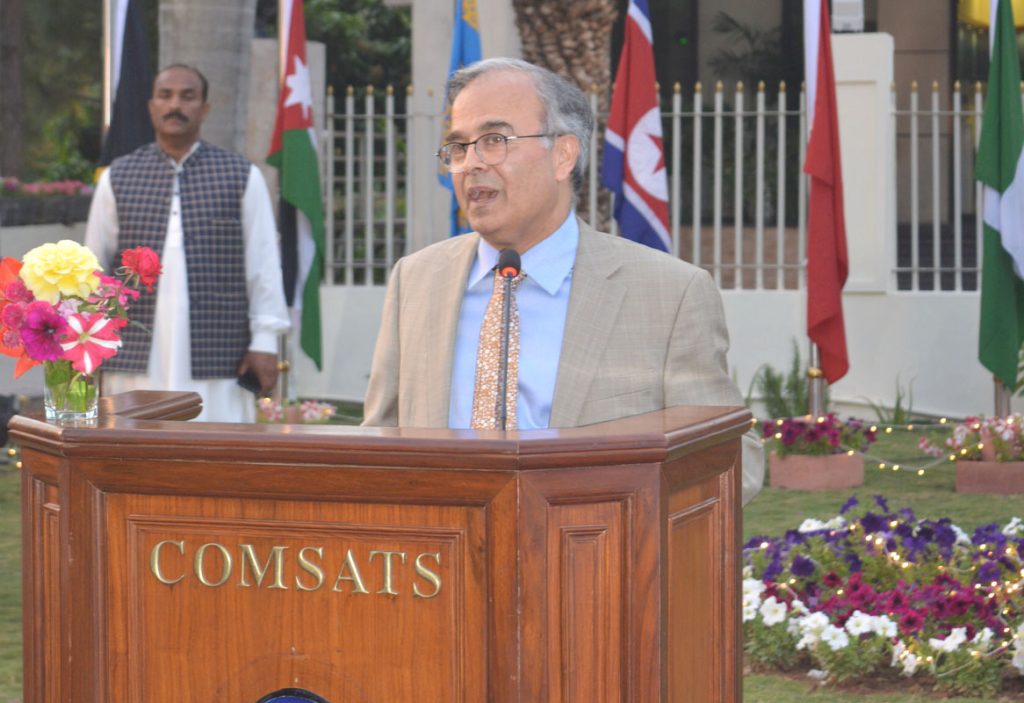 Speaking at the event, the Executive Director COMSATS, Ambassador Dr. Mohammad Nafees Zakaria, stated that COMSATS an intergovernmental organization of 27 developing countries has the capability to achieve its goals and meet the emerging challenges of contemporary times. In this regard, he recalled some of the achievements of COMSATS 24 Centres of Excellence in the areas of space sciences, IT and telecommunications, bio-sciences, chemical engineering, telemedicine, industrial applications and software solutions. Ambassador Zakaria apprised the audience with the organization's recent initiatives pertaining to genomics sequencing, IT training and tech hub since his joining as the Executive Director, which are meant to supporting innovations, patents, commercialization of scientific products and solutions, and developing R&D culture in the Member States, to ensure sustainability and self-reliance.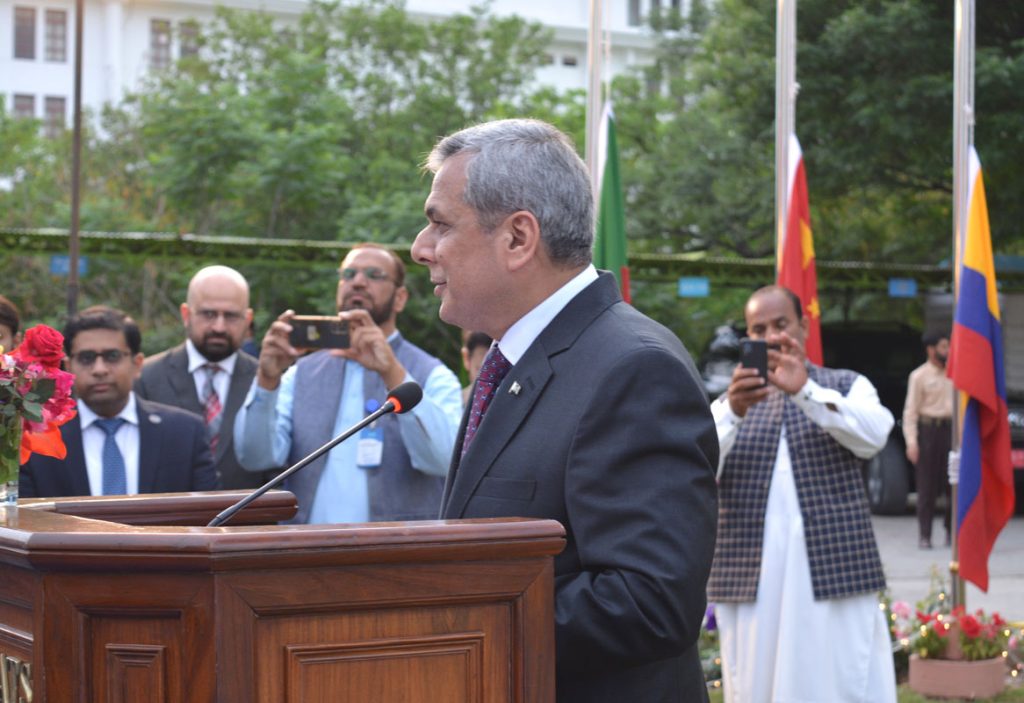 The ceremony was attended by over 60 representatives from diplomatic missions in Islamabad, international and regional organizations, national scientific organizations, universities and ministries. The diplomats of COMSATS Member States hoisted their respective country's flags, and expressed their strong commitment to support the organization in meeting its objectives.