H.E. Mr. Fawad Chaudhry, Federal Minister for Science and Technology,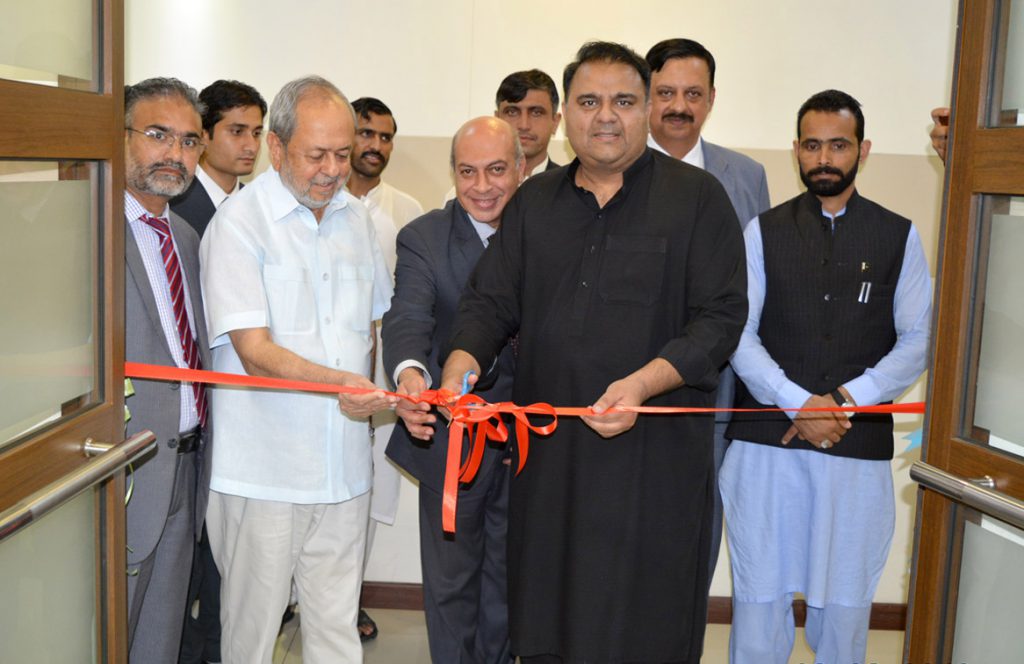 Government of Pakistan, inaugurated COMSATS Tele-Health services at Basic Health Unit (BHU), Pind Sawika, District Jhelum, on 26th August 2019. COMSATS Tele-Health (CTH) is providing consultative, diagnostic and treatment services to marginalized communities and less-privileged areas of Pakistan since 2001.
This clinic is the thirteenth in recently established network of COMSATS tele-health clinics and 16th such initiative. The clinic will benefit the residents of Pind Sawika and nearby communities in District Jhelum, through provision of live tele-consultations from COMSATS Resource Centre housed at COMSATS Internet Services (CIS).
Speaking on the occasion, Mr. Chaudhry appreciated COMSATS tele-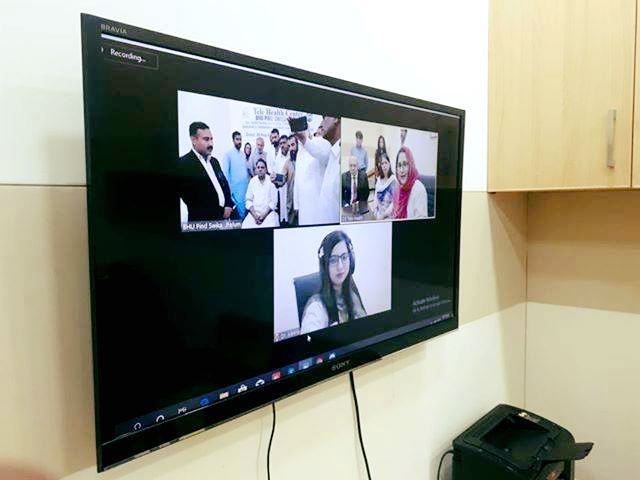 heath programme and the role of COMSATS in development of information technology and its good application in the country. He apprised the audience, which included a number of media persons, of the Ministry's forthcoming projects in S&T and agriculture. He also informed about Government of Pakistan's plan to establish Biotechnology Park in Jhelum.
During his remarks at the inaugural, Dr. S.M. Junaid Zaidi, Executive Director COMSATS, accentuated the need for better and prompt access to healthcare facilities and considered tele-health a valuable means in this connection. On the occasion, a briefing on operations of other CTH clinics was also given by Mr. Nasir Jamal, Chief Operating Office of CIS.
Later on August 30, Mr. Chaudhry inaugurated the tele-health clinic at the other end (BHU, Pind Sawika of District Jhelum). Chief Executive Officer (District Health Authority) and District Health Officer of Jhelum District along with other notable figures were also present during the inauguration. Speaking at the inaugural, Mr. Chaudhry lauded CTH for its untiring efforts towards the establishment of the clinic which will facilitate the local communities through provision of free-consultancy and ultrasound service. On this occasion, the Honourable Minister was also given live demonstration of the tele-health system.