The Federal Minister for Overseas Pakistanis & Human Resource Development, Honorable Sajid Hussain Turi, paid an official visit to COMSATS on July 26, 2023.
The Executive Director briefed the Minister on the COMSATS' functioning, which was aimed at benefiting its members in the field of Science, Technology, and Innovations.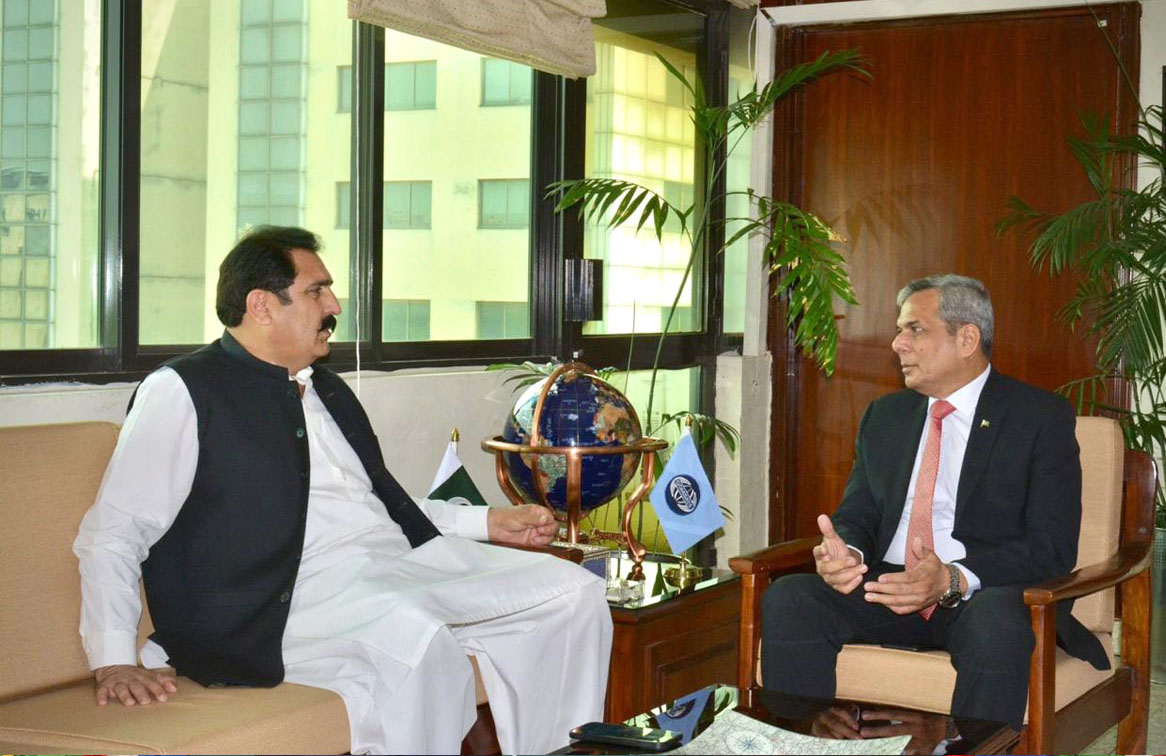 Their discussions encompassed potential avenues of collaboration, particularly in skills development with a specific focus on the Information Technology sector. The Minister welcomed the idea of establishing Telehealth clinics in Khyber Pakhtunkhwa. Pakistan, with its 64 % young population, is one of the world's youngest nations. Recognizing this asset of tremendous human resources, they emphasized the importance of empowering the youth through training and skill development, ultimately fostering sustainable economic growth.
The Minister appreciated the role played by COMSATS in promoting S&T in the member states.
COMSATS continues to play a pivotal role in driving progress and innovation in Pakistan, and the visits of the Host Country's Federal Minister are reassuring.