As per advice of COMSATS' Coordinating Council, the Executive Director has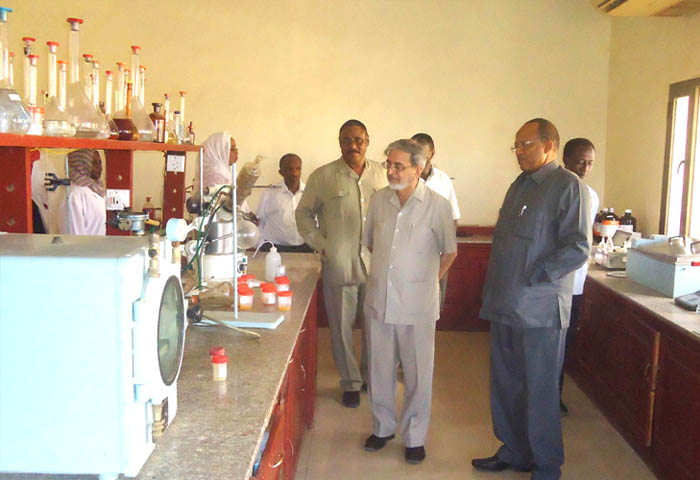 been paying personal visits to the Centres of Excellence affiliated with COMSATS in different developing countries. In this regard, a visit was made on 22nd November, 2012, to the Industrial Research and Consultancy Centre (IRCC) in Khartoum, Sudan, following an invitation received from Director General IRCC, Dr. Azhari Mohamed Elbadawi.
The facilities inspected by the Executive Director COMSATS, Dr. I. E. Qureshi, included mechanical workshop, analytical measurements laboratory, chemical testing and research laboratory, food testing and research laboratory and industrial documentation and publication centre. Dr. Qureshi was informed that the Centre serves as an Engineering Faculty for Sudan's Academy of Sciences, which is a post-graduate degree awarding Institution.
The Director General explained that IRCC is in dire need of funds to undertake upgradation of instrumentation and renovation of laboratories. The on-going rehabilitation pertains to civil works and has to be followed by acquiring modern equipment to fulfil the mandate of the centre as per international standards. The Director General also expressed his desire to reach a quality level of some of the private sector establishments such as Capo dairy industry and Amipharma. A visit to these industrial complexes located in industrial zo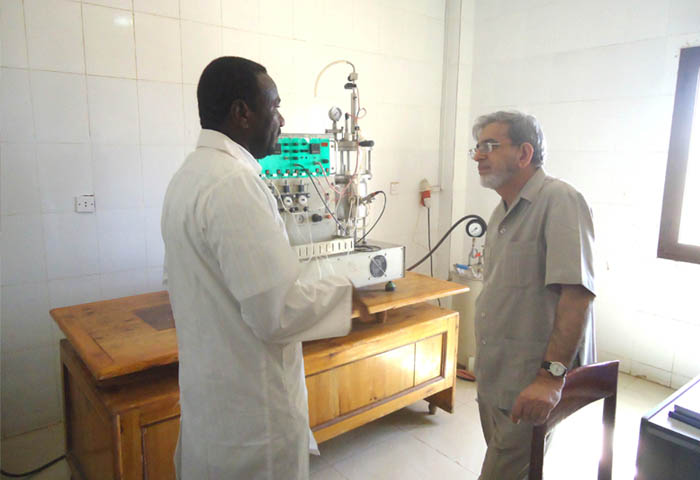 ne of North Khartoum was organized to acquaint the Executive Director about the high industrial standards achieved by some companies, which benefitted from consultancy by IRCC.
An exchange of information and discussion session was held between Dr. Qureshi and senior officers of IRCC. The programmes and projects of COMSATS were highlighted by Dr. Qureshi with power-point presentation, which was preceded by a general introduction and current engagements of IRCC described by the DG IRCC. Among various agreements that were made on this occasion, it was decided to hold a Workshop on Repair and Maintenance of sophisticated equipments to be held in 2013, in collaboration with ISESCO. The Executive Director emphasized the need for IRCC to actively participate in COMSATS International Thematic Research Groups and contribute articles for COMSATS Newsletter as well as the journal 'Science Vision'.