Ambassador Dr. Mohammad Nafees Zakaria, Executive Director COMSATS visited COMSATS University Islamabad (CUI) on December 19, 2022. It was his first visit since he assumed his responsibility as COMSATS' head. Dr. Zakaria is also Pro-Chancellor II of the CUI.
Rector CUI, Prof. Dr. Muhammad T. Afzal, welcomed the Executive Director and gave him a tour of the campus' different departments and facilities. The tour was followed by a formal briefing session attended by the Rector, Deans of Faculties and Principal Officers of the University.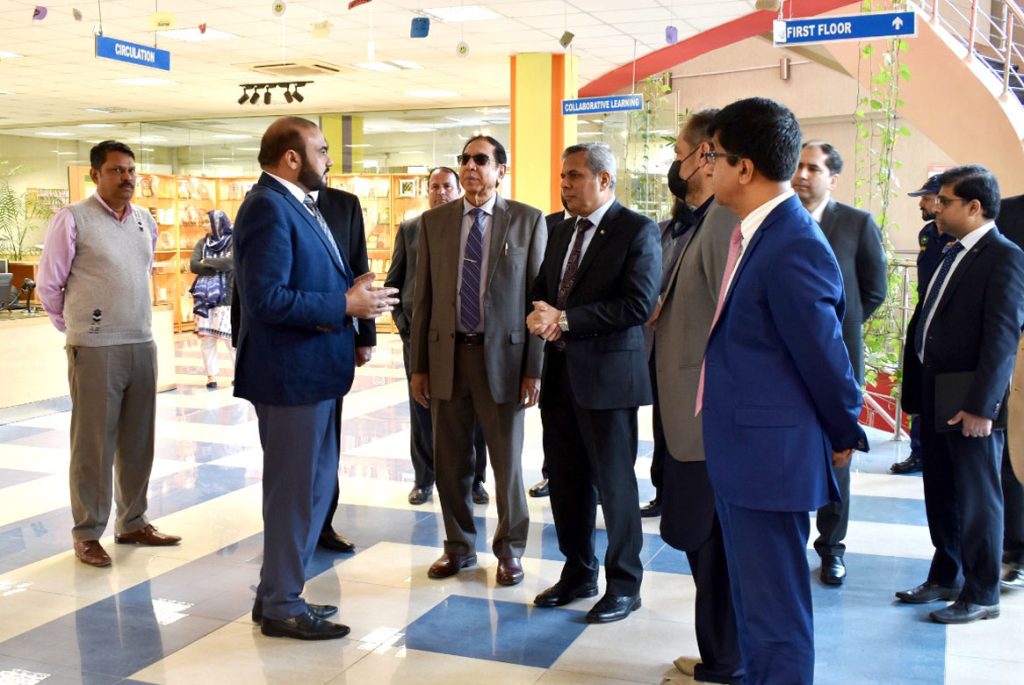 A detailed presentation about CUI was given by the University Registrar who highlighted its performance with pertinent facts, figures, recent achievements. CUI, in its 7 campuses, has over 2,100 faculty members with over 1,100 faculty members having PhD degrees from advanced countries. More than 33,000 students including 360 international students of 23 nationalities are currently enrolled in different campuses. More than 100 degree programs at Bachelor, Masters and PhD level are being offered by the University that has more than 90,000 alumni – including 714 PhD graduates and 1,700 international students from 40 nationalities who are serving in different sectors in and outsde Pakistan. The University, it was learnt, is focusing on research publications and commercialization on development issues crucial to Pakistan. The University has published more than 20,000 impact factor research publications and filed 94 patents. According to Times Higher Education, CUI is ranked number six in Pakistan and one of 601-800 in World Best University Rankings 2023. CUI is offering generous number of scholarships (100 Scholarships) for the nationals of the COMSATS' member countries.
Dr. Zakaria appreciated CUI's achievements, academic and research performance, and funding higher education for local and foreign students. He highlighted the need to align the University's nine research centers with Pakistan's economic as well as industrial needs. In his opinion, the Centers may advise the Government of Pakistan on different issues as think tank for the relevant policies and initiative. Prospects of aligning CUI's Student Startup Business Center of CUI with National Incubation Center were also explored.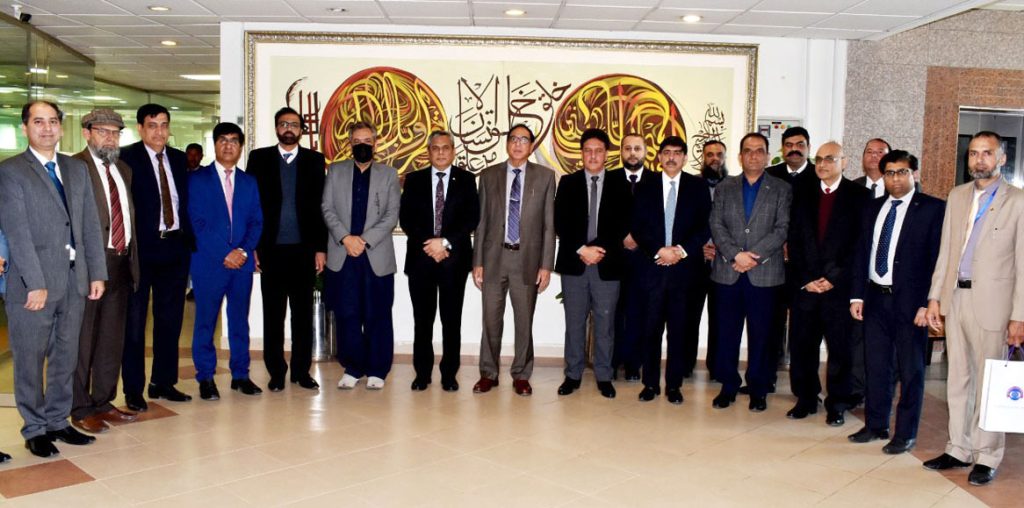 Ambassador Zakaria assured that COMSATS Secretariat will make best efforts towards due utilization of CUI's scholarships by the member countries. Dr. Zakaria assured COMSATS' full support to CUI for promoting University's ambitious development plans over the coming years.
Dr. Zakaria invited Rector CUI to actively participate, as a member, in the upcoming meeting of COMSATS Coordinating Council scheduled for the later part of January 2023.