The Executive Director COMSATS, Dr. S. M. Junaid Zaidi, accomp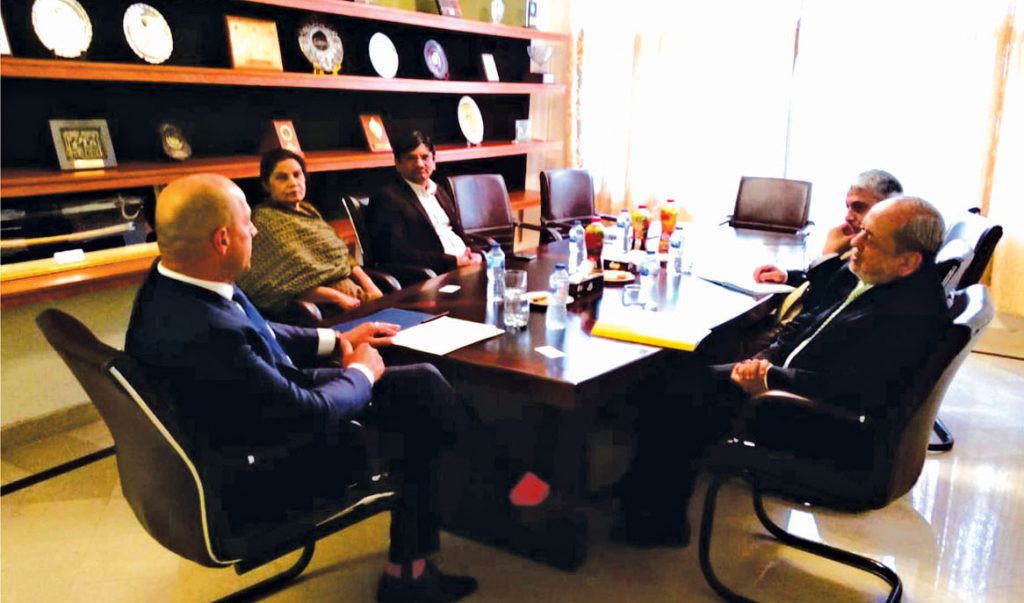 anied by COMSATS senior officials, paid a visit to the Embassy of Bosnia & Herzegovina on 2nd May 2019 in order to hold a meeting with the Honourable Ambassador, H.E. Mr. Sakib Foric. The main agenda of the meeting was to establish ties with the Government of Bosnia & Herzegovina for the promotion of S&T, enhancing scientific knowledge and technical expertise, and bilateral cultural exchange.
After exchanging pleasantries with the His Excellency, Dr. Zaidi gave him an overview of COMSATS mission, structure, operations, as well as national and international collaborations. He also highlighted the benefits and obligations of joining COMSATS as a member state.
The Ambassador lauded COMSATS undertakings and encouraged cooperation between two sides particularly in trade, tourism, and education. Further, he pledged taking up the membership matter to relevant Ministries in Bosnia & Herzegovina.
H.E. Mr. Foric was handed over an invitation letter to join COMSATS along with COMSATS' information material.