The Executive Director COMSATS, Dr. S. M. Junaid Zaidi, along with COMSATS'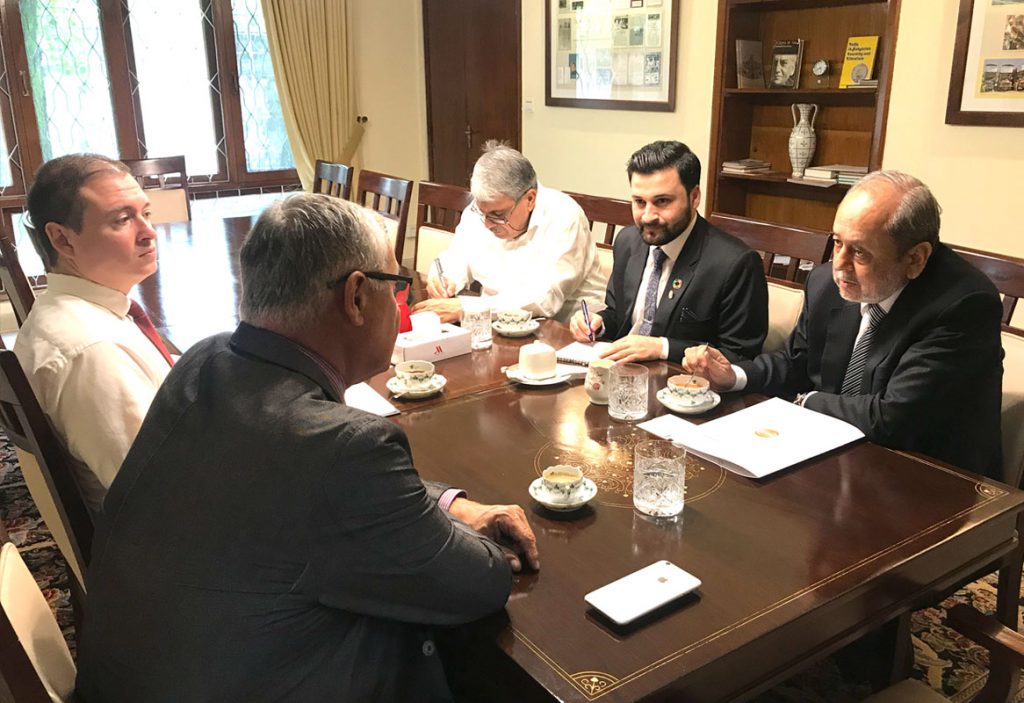 officials met with His Excellency, Mr. Istvan Szaboi, Ambassador of Hungary to Pakistan, at the Embassy of Hungary, on 26th September 2019. Also present during the meeting was Mr. Tivadar Takes, Deputy Head of Mission at the Embassy. During the meeting, the two sides discussed matters related to enhancing scientific and technological cooperation between Hungary and COMSATS' Member States through various joint ventures.
Dr. Zaidi gave a briefing in which he apprised the Ambassador of COMSATS' programmes and activities aimed to address the socio-economic challenges in its twenty-seven (27) Member States. The Ambassador was also informed about COMSATS Secondment Programme that has been initiated to enhance cooperation and aid the various operations of COMSATS with its focal ministries in Member States.
Appreciating COMSATS' initiative for enhancing student exchange among its Member States, Mr. Szaboi noted the scholarship programme of Government of Hungary. The said programme, it was informed, is available for students of COMSATS Member States, including Pakistan, where it is being managed by Higher Education Commission (HEC).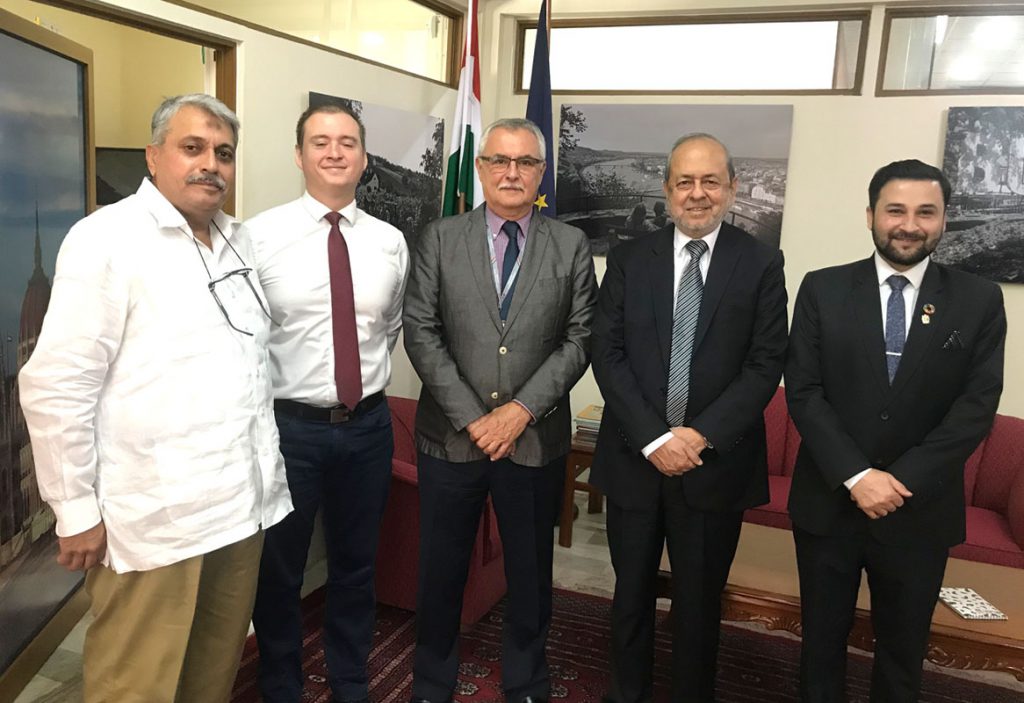 Further during the meeting, the matters of Hungary's possible accession to COMSATS and affiliation of any S&T/R&D institution of Hungary to COMSATS' Network were also discussed.
The meeting ended with the assurance of support from the Honourable Ambassador for expediting the membership process.