COMSATS' officials led by the Executive Director, Dr. S. M. Junaid Zaidi, paid a visit to the Ambassador of the United Arab Emirates (UAE) in Islamabad, H.E. Mr. Hamad Obaid Al Zaabi, on 24th September 2019. The meeting with the Honorable Ambassador was aimed at seeding cooperation with the UAE Federation to help further COMSATS' mission towards the Arabian Peninsula and the Gulf region in view of the global needs and trends in triangular (technical) cooperation.
It was highlighted during the meeting that COMSATS provides a forum to t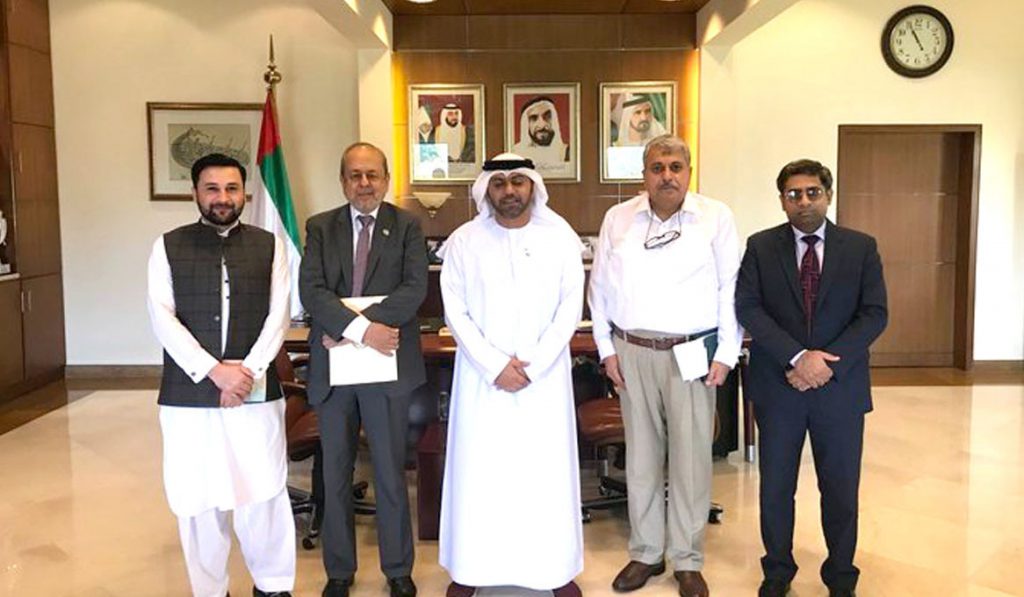 he countries holding its membership for bridging scientific and technological cooperation with other members of the Organization. UAE, it was remarked, could weave connections of the sort with China and Turkey (founding members of COMSATS) to achieve excellence in S&T. Further, it was anticipated that UAE's geographical location would help grow COMSATS' family to Gulf and Arab region.
In view of the UAE's strong global standing in Artificial Intelligence, proposal for the institution of a regional hub in the said field was put forth. It was noted that once such an establishment is materialized (to serve as a Centre of Excellence), it would help tap the potential of Artificial Intelligence for combating challenges in medicine, agriculture and other fields of socio-economic significance.
H.E. Mr. Al Zaabi was appreciative of COMSATS' undertakings geared towards the realization of its mandate of promoting science-led sustainable development in the South. The Ambassador deemed it important to hold meetings with the office bearers of UAE's Government to stimulate bilateral cooperation in areas of mutual interest and in connection with this, welcomed Dr. Zaidi to visit his country.
The meeting ended on a cordial note and with handing over of a formal letter of accession, as an invitation to join COMSATS, to the honourable Ambassador.