June 2, 2023, Islamabad. The Executive Director COMSATS, Ambassador Dr. Mohammad Nafees Zakaria, called on the Minister for Defense, H.E. Khawaja Muhammad Asif. During the meeting, the Executive Director presented an overview of COMSATS, an intergovernmental international organization comprising 27 member countries and 24 Centers of Excellence.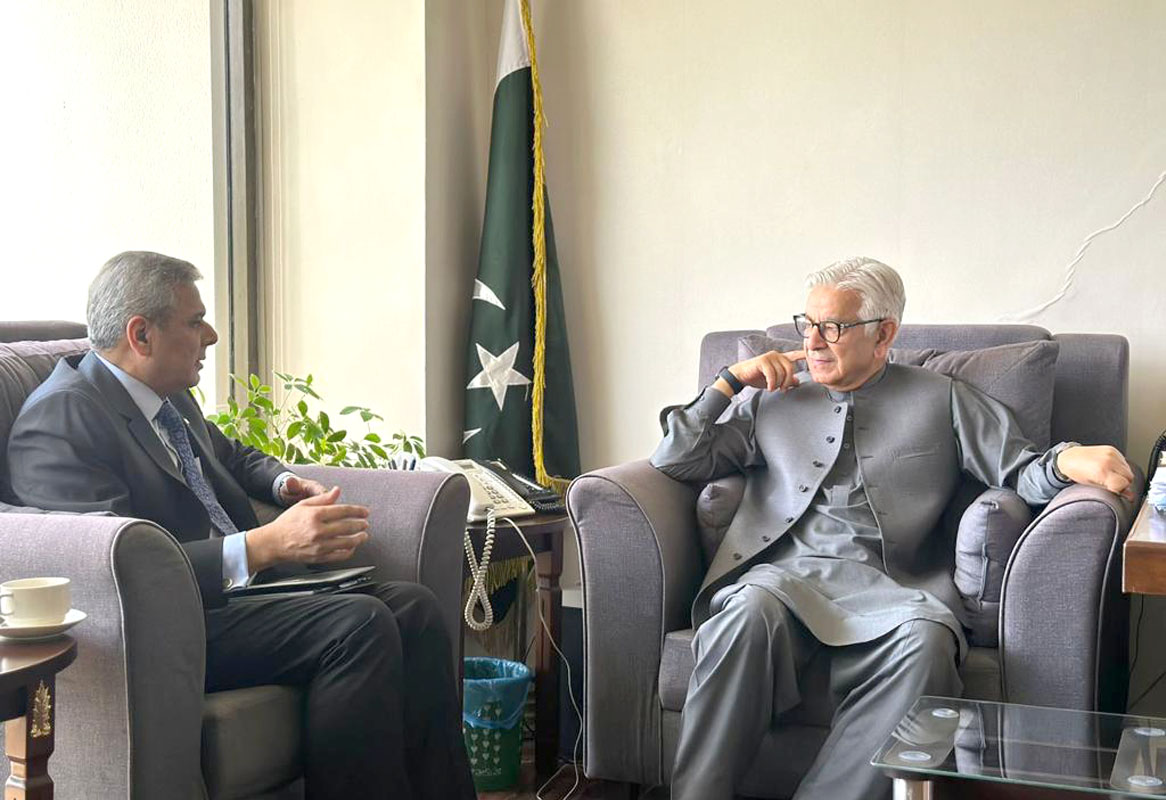 He briefed the Defence Minister on the latest initiatives including the signing of a Memorandum of Understanding (MoU) with Syndesis Health Inc USA for the Genomic Sequencing, which will enable better and cost effective healthcare, development of new drugs and scientific interventions in related fields. He also mentioned the Telehealth program, steps taken towards promotion of modern agricultural techniques, his vision for Research and Development (R&D) and alignment with the industrial sector.
Expressing his appreciation, the Defence Minister Khawaja Asif recognized the importance of the COMSATS platform and its potential in promoting Science Technology and Innovation. Minister Asif assured his support to COMSATS' activities and undertook to pay a visit to COMSATS Secretariat soon. He endorsed the idea of R&D and expressed interest in the identified areas for R&D projects.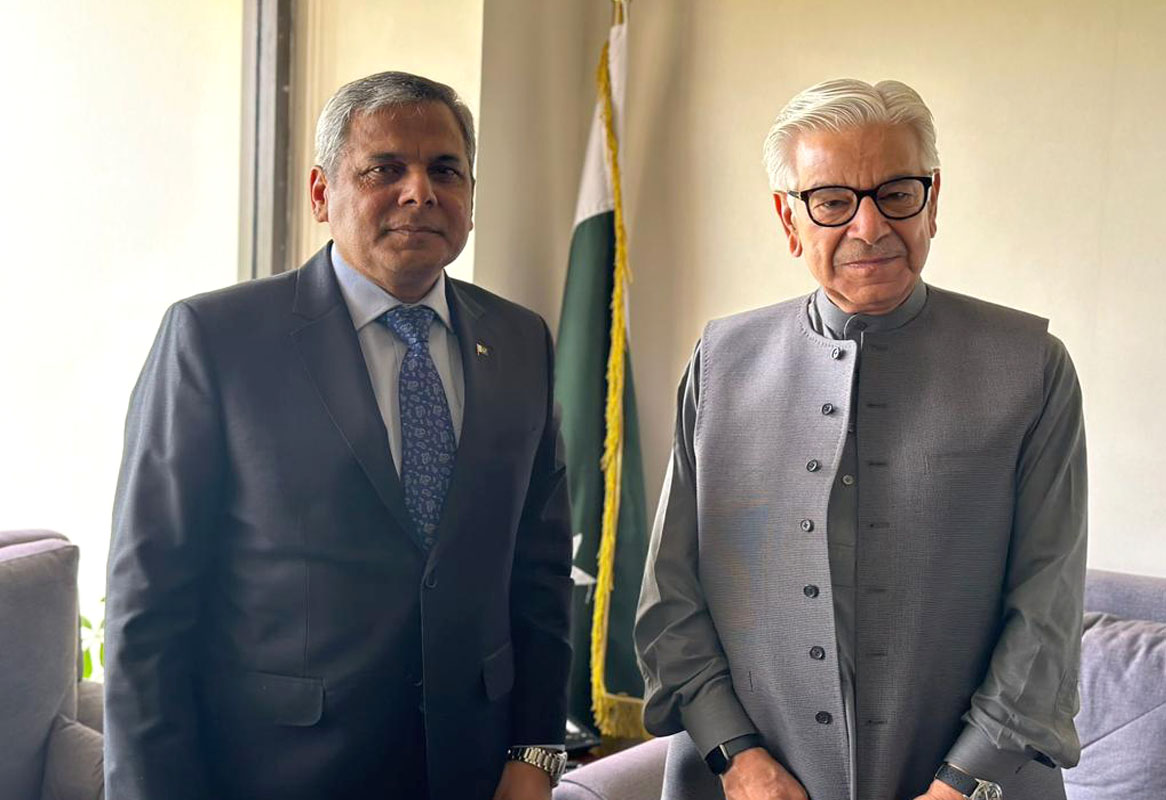 The meeting will help in fostering closer cooperation between COMSATS and Government of Pakistan's Science and Technology related departments.