On 10th November 2022, the Executive Director COMSATS, Ambassador Dr. Mohammad Nafees Zakaria, held meetings with H.E. Mr. Mohamed Karmoune, Ambassador of the Kingdom of Morocco, and H.E. Mr. Jemal Beker Abdula, Ambassador Extraordinary and Plenipotentiary of Ethiopia.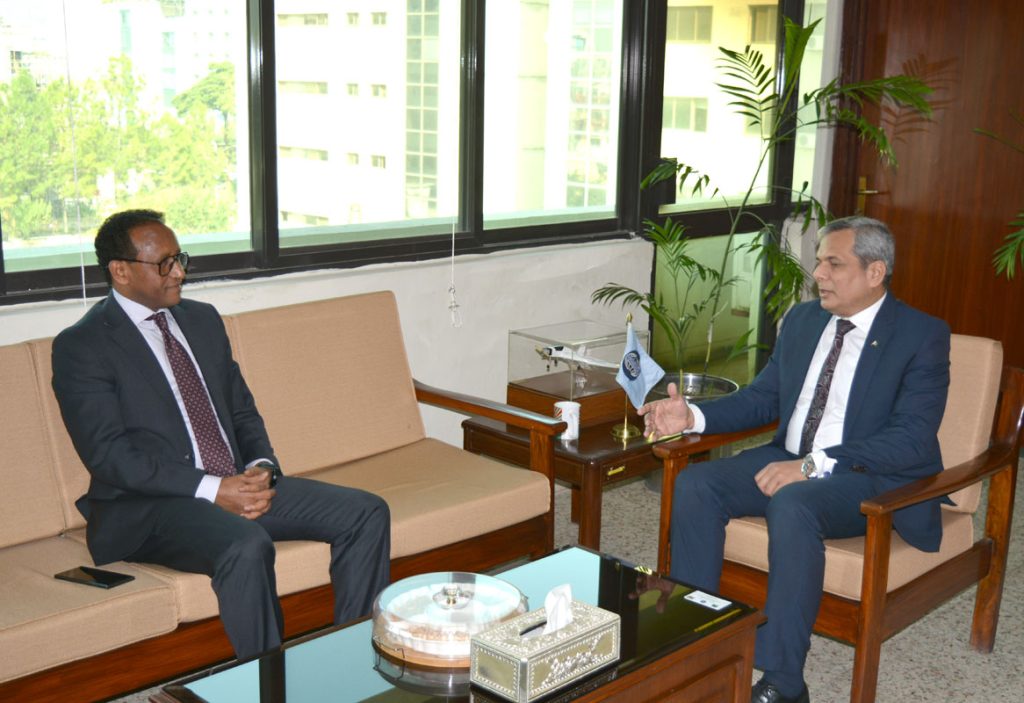 The Ethiopian Ambassador paid a courtesy call on Dr. Zakaria and congratulated him on assuming office. Thanking the Honorable Ambassador on the occasion, Dr. Zakaria also congratulated him on the opening of Ethiopian Embassy in Islamabad recently. A briefing was also received by the Ambassador on COMSATS' undertakings that are tailored to benefit COMSATS' Member States in various areas of ST&I. H.E. Mr. Abdula expressed keen interest in COMSATS' programmes and considered South-South Cooperation an effective tool in addressing challenges of the South.
Also, during the day, Dr. Zakaria met Ambassador of Morocco at his office in Islamabad. Felicitating Dr. Zakaria, H.E. Mr. Karmoune informed that Morocco attaches great importance to COMSATS. The Executive Director apprised the Ambassador of various undertakings of COMSATS, its Centres of Excellence, as well as linkages at national and international levels. Mr. Karmoune thanked Dr. Zakaria for the briefing and wished him success for his tenure as ED COMSATS.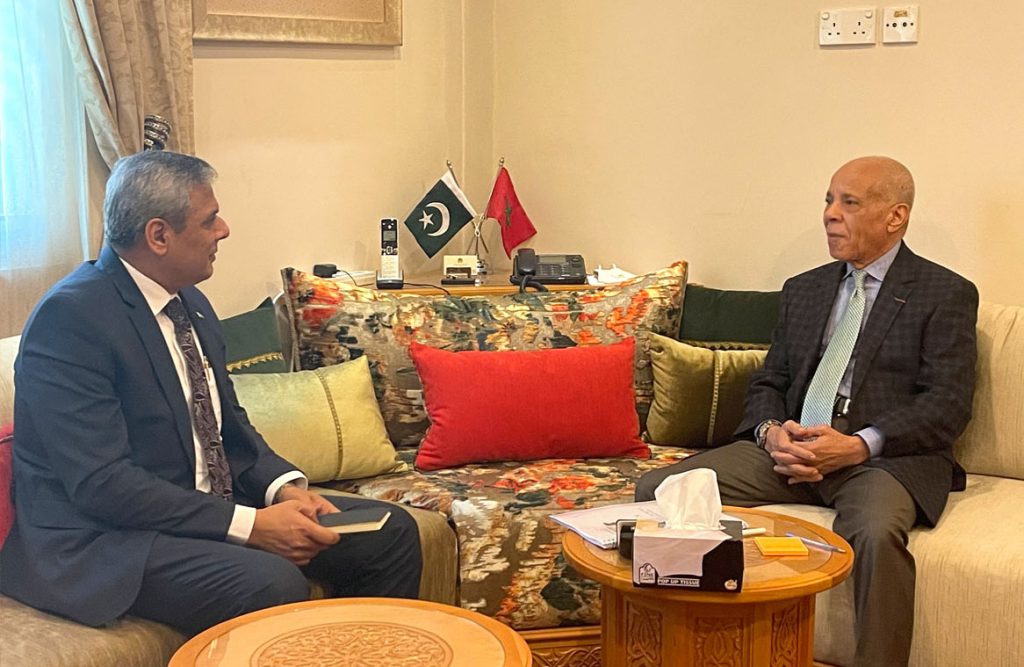 Morocco that joined COMSATS in July 2015 has over the years participated in and benefitted from various scientific programmes and activities of COMSATS, including scholarships, capacity-building events, and scholarly exchanges. In the past, COMSATS has explored bilateral cooperative ties with Ethiopia on a number of occasions, including the most recent one: COMSATS' High Level Breakfast meeting (Addis Ababa, February 2020) chaired by Chairperson of COMSATS (President of Ghana) on the side-lines of the African Union (AU) Summit Meeting.