COMSATS Centre of Excellence in Islamabad, COMSATS University Islamabad (CUI), hel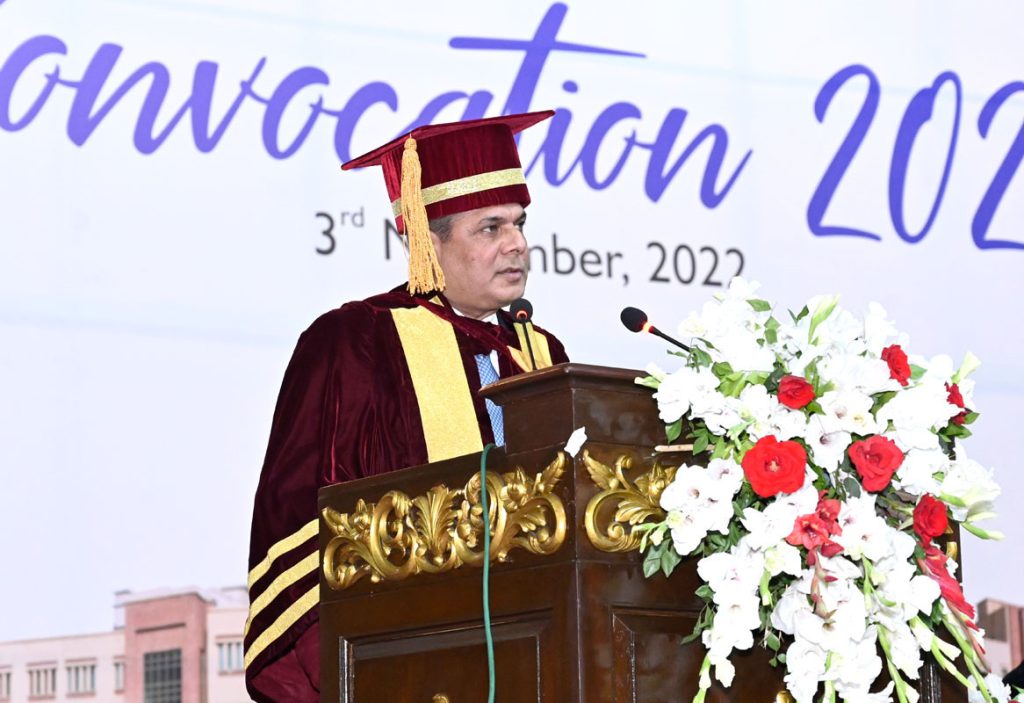 d its 18th Convocation on 3rd November 2022. Ambassador Dr. Mohammad Nafees Zakaria, Executive Director of COMSATS, attended the Convocation as the ex-officio Pro Chancellor-II of the University for the first time after assuming charge of ED. He also chaired a session of the ceremony where he addressed an august gathering of University's Directors, Deans, faulty members and graduating students.
Speaking on the occasion, Dr. Zakaria appreciated the efforts and hard work of graduating students and encouraged them to develop such values that could help them outshine in their professional lives and overcome any challenge that comes their way. Considering the increasing role of technology in today's world, he also urged students to keep pace with global advancements in technology. Further, he considered the role of parents and teachers equally significant in the success of the students. He also lauded the phenomenal growth and expansion of the University and considered it a vessel for transmission and generation of new knowledge, and hence adding to the intellectual and economic wealth of Pakistan.
Mentioning Government of Pakistan's efforts towards developing a knowledge-based economy, Dr. Zakaria stated that the government has made concreate efforts for establishing new universities and strengthening the existing ones. Despite the global economic crisis, it has allocated funds for human resource development with a view to provide highly qualified faculty to the institutions of higher learning in the country, which ensured credible and market-driven degree programmes of higher education. Similarly, many projects have been planned for research and development activities, which are manifested in the form of research grants, high quality laboratories, university – industry linkages, and patent filing, among others.