On 14th November 2022, Ms. Shaza Fatima Khawaja (MNA), Special Assistant to the Prime Minister (SAPM) on Youth Affairs, Government of Pakistan, visited COMSATS Secretariat and held a meeting with Ambassador Dr. Muhammad Nafees Zakaria, Executive Director COMSATS.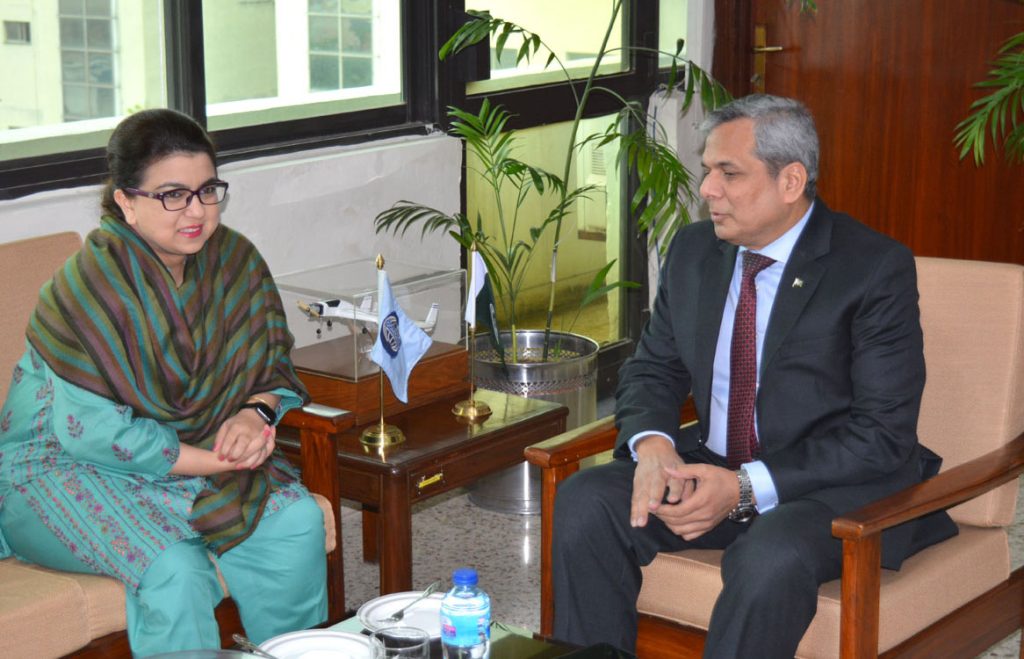 During the meeting, Ms. Shaza was apprised of COMSATS' programmes and undertakings aimed at socio-economic development in the Global South through scientific tools and mechanisms. Thanking Dr. Zakaria for the briefing, Ms. Shaza expressed interest in COMSATS' activities with the aim of building cooperation in areas of mutual interest.
The importance of meaningful engagement of youth in various sectors of economy also came under discussion during the meeting. Dr. Zakaria opined that equipping the youth with necessary skills of modern times and STEM education can aid the progress towards sustainable development. It was also agreed that there is a huge potential in the youth in the global South region.