On 25th November 2022, Ambassador Dr. Mohammad Nafees Zakaria, Executive Director of CO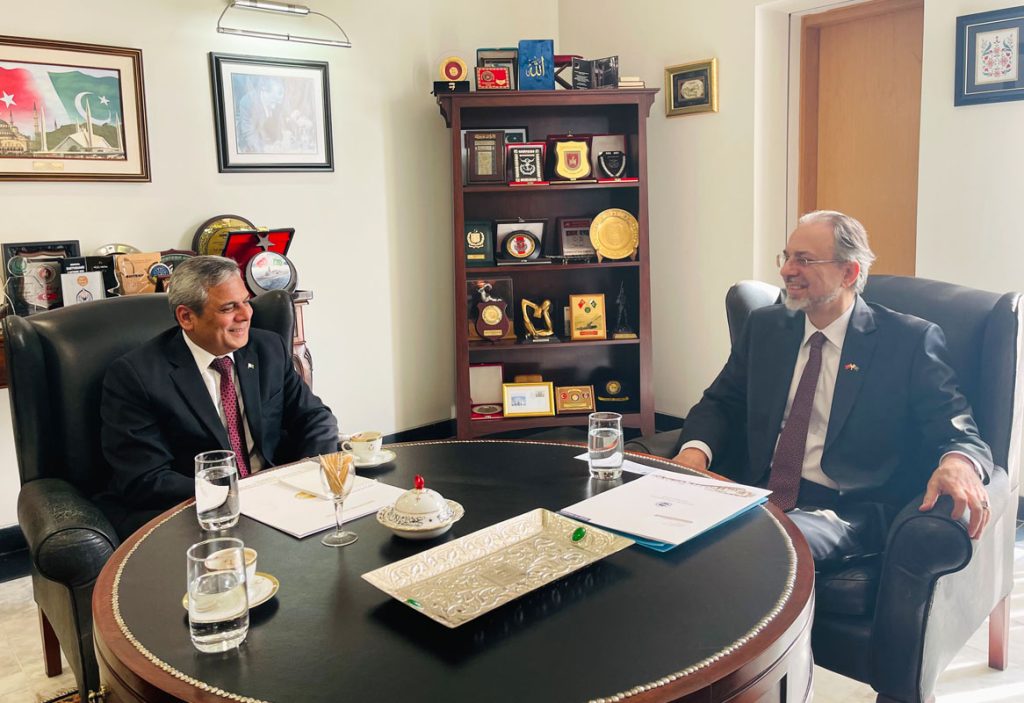 MSATS, paid a courtesy call on the Ambassador of the Republic of Türkiye, H.E. Mr. Mehmet Pacaci, at his office in the Embassy of Türkiye in Islamabad.
Felicitating Dr. Zakaria on assuming office of ED COMSATS, H.E. Mr. Pacaci stated that Türkiye attaches great importance to COMSATS. On the occasion, Dr. Zakaria gave a briefing to Turkish Ambassador on COMSATS' undertakings that are tailored to benefit COMSATS' Member States in various areas of ST&I. The Ambassador was also informed of COMSATS' Centres of Excellence, and linkages at national and international levels. He also appreciated active participation of TÜBİTAK (COMSATS' Centre of Excellence in Türkiye) in COMSATS' programmes and activities.
The Honourable Ambassador thanked Dr. Zakaria for the briefing and assured him of Türkiye's full support to COMSATS' mandate. He wished Dr. Zakaria success for his tenure as ED COMSATS.