Availing the opportunity of ISESCO's Ministerial meeting in Khartoum i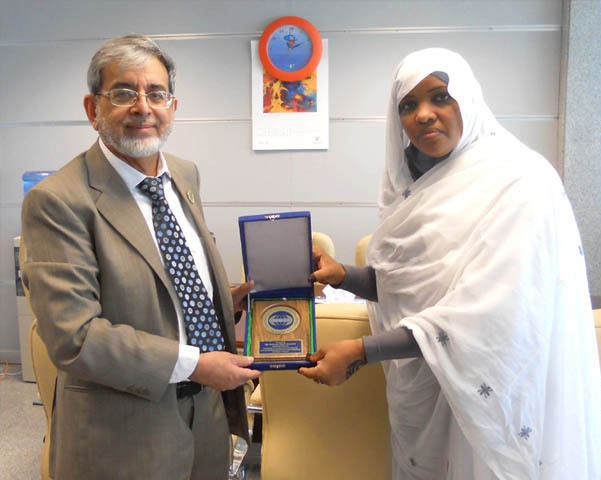 n which COMSATS was invited as an observer organization, the Executive Director visited the offices of the Ministry of Science and Communication on 21st November, and held meetings with the State Minister, H.E. Dr. Tahani Abdalla Attia Gasmalla and the Under Secretary of the Ministry, Mr. Zuhair Alfadil Alabjar. Also present on the occasion was Mr. Ahmed Obeid Hassan, the Coordinator of the National Programme on Bio-Fuels under the Ministry of Science and Communications.
The discussion with the Under Secretary involved the review of past consultations and the support provided to Sudanese scientists in the form of their participation in COMSATS sponsored capacity-building events in Sudan as well in other Member States. The Under Secretary was informed that COMSATS has organized 7 training workshops or conferences in Sudan since 2004, covering the fields of bio-fuels, bio-technology, ICTs and maintenance of scientific equipment. From 2002 to 2012, sixteen Sudanese scientists have travelled abroad on COMSATS grants for training or participation in COMSATS scientific events. The generous financial support in the form of Annual Membership Contribution by Sudan was gratefully acknowledged. The Under Secretary assured the Executive Director that Sudan recognizes the benefits of its association with COMSATS and would continue to provide administrative as well as financial support in future also.
The discussions with the Under Secretary were followed by a formal meeting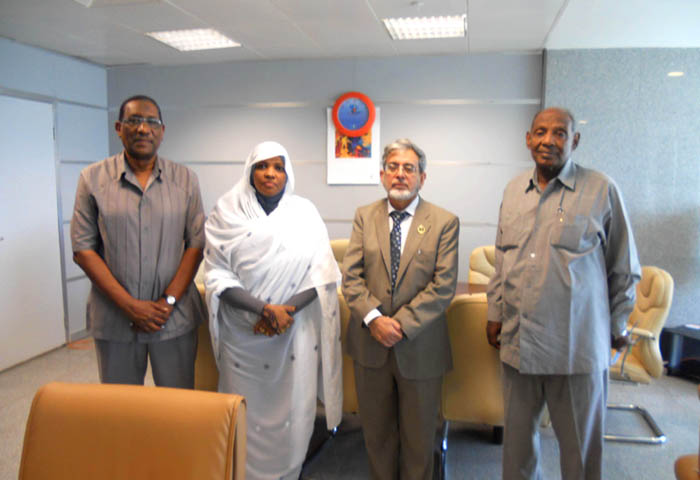 between the Executive Director and the Minister of State for Science and Communication, H.E. Dr. Tahani Abdalla Attia Gasmalla. The State Minister was informed that Sudan has been actively participating in COMSATS Coordinating Council meetings since the induction of Industrial Research and Consultancy Centre (IRCC) of Sudan as a Centre of Excellence. The Executive Director elaborated upon three modes of support offered by COMSATS under the categories of Education, Training and Research. In particular, he invited the honourable Minister to take maximum benefit of COMSATS International Thematic Research Groups, under which currently the research is being undertaken in three areas, namely ICTs, Climate Change and Medicinal Plants. The Minister showed keen interest in all these fields and also conveyed the interest of her government to expand Sudanese capacity in the cutting edge fields such as nanotechnology.
On receiving the COMSATS shield she expressed her confidence that Sudan will be able to contribute strongly towards COMSATS international programmes aimed at socio-economic development in Member States through South-South cooperation in Science and Technology.