The Executive Director COMSATS, Dr. S. M. Junaid Zaidi, paid a courtesy ca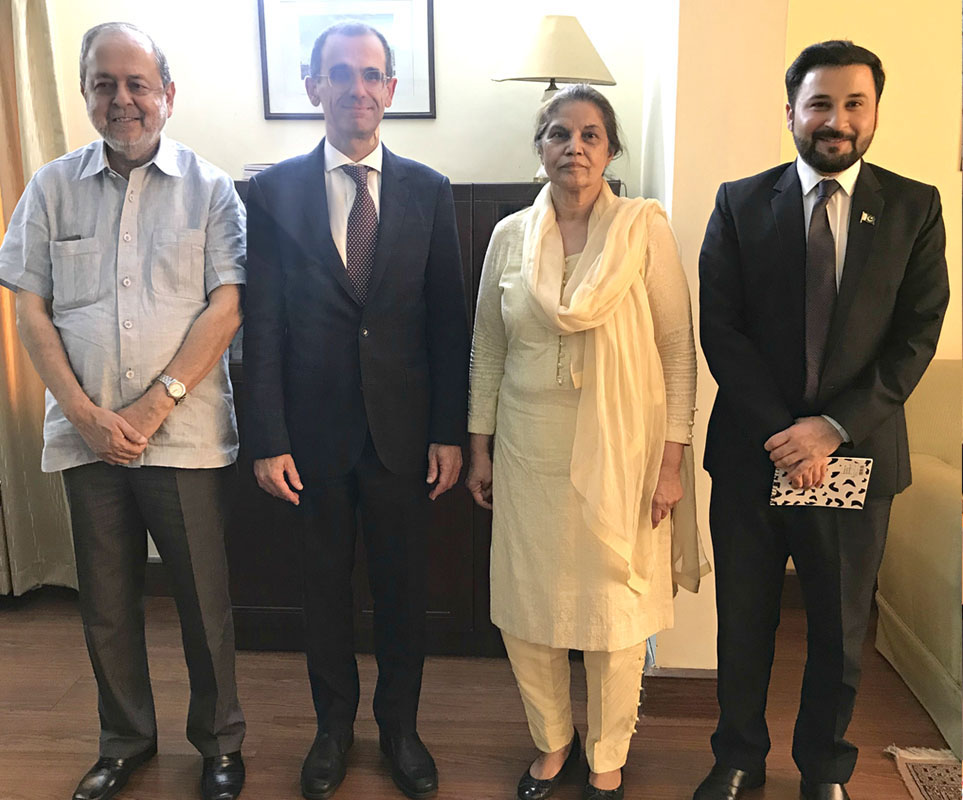 ll to the newly appointed Ambassador of Portugal to Pakistan, H.E. Mr. Paulo Neves Pocinho, at his office in Islamabad on 25th July 2019. Dr. Zaidi was accompanied by Ambassador (R) Fauzia Nasreen and Mr. Qaiser Nawab.
In the brief meeting, the Ambassador was apprised of COMSATS' programmes and activities along with international collaboration and partnerships that the organization has cultivated during the span of its 25 years of existence. In particular, COMSATS' association with the European Union (EU) was underscored which the organization is endeavoring to capitalize on for the expansion of its membership to European countries and scientific organizations.
Further during the meeting, possibility was explored for the nomination of a leading Portuguese S&T organization to join COMSATS Network of International S&T Centres of Excellence. Other matters of mutual interest were also discussed to institute bilateral collaboration.
The Ambassador was appreciative of COMSATS' undertakings and assured his support for future programmes and activities of the Organization.