The Executive Director COMSATS, who flew to Accra, Ghana, on 7th June 20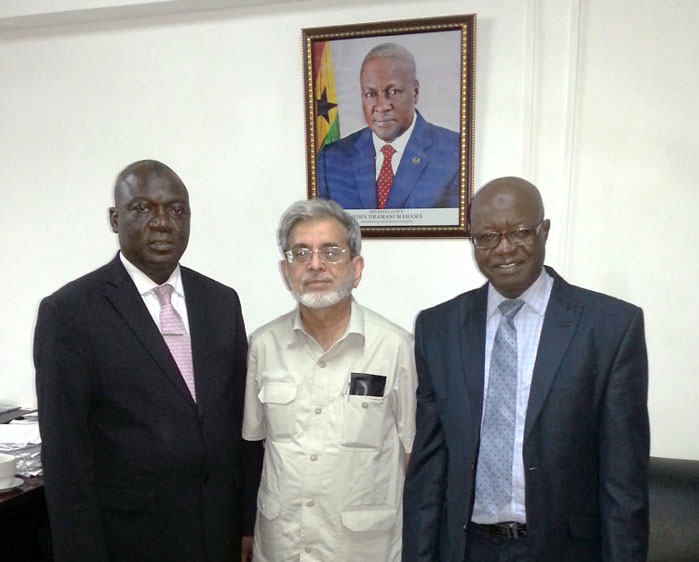 14, on special invitation for a meeting with the Honourable President of Ghana, H.E. Dr. John Dramani Mahama, in his capacity as the Chairperson COMSATS, undertook extensive consultations at the Ghanaian Focal Ministry for COMSATS, the Ministry of Environment, Science, Technology and Innovation (MESTI). Prior to calling upon the President, the Minister for MESTI, Dr. Joe Oteng-Adjei; the Deputy Minister, Dr. Musheibu Mohammed-Alfa; the Chief Director of MESTI, Dr. Sylvester Anemana; and the Director General of COMSATS' Centre of Excellence in Ghana, the Council for Scientific and Industrial Research (CSIR), Dr. Abdulai Baba Salifu, held a meeting with ED COMSATS to review the contents of his PowerPoint presentation prepared for the Chairperson. Particular attention was paid to the requests and proposals to be made for the Chairperson's consideration. In order to spare sufficient time for discussions, it was decided to keep the primary presentation within a time limit of 15-20 minutes, with major segments on highlighting the importance of COMSATS' capacity-building programmes based on South-South cooperation, and the organization's unique strengths, such as a Network of 19 Centres of Excellence, an attached University having 29,000 students, and an Internet Service Provider Network, which, apart from its corporate functions, is geared towards public service and tele-health activities. Recapitulating the history of COMSATS and its administrative structure, the presentation highlighted the special significance of COMSATS as a voluntary autonomous organization without any political, ethnic or UN-based umbrella, set up for the sole purpose of facilitating cooperation in various fields of S&T among developing countries. It was agreed that the Chairperson should be apprised of the financial position of COMSATS by pointing out that Pakistan, being the host country, is the sole contributor towards meeting the expenses of COMSATS Secretariat based in Islamabad. It was noted that the contributions of other Member Countries, except China, are either nominal or completely absent.
The meeting with the President on 9th June 2014 (reported in a separate web-e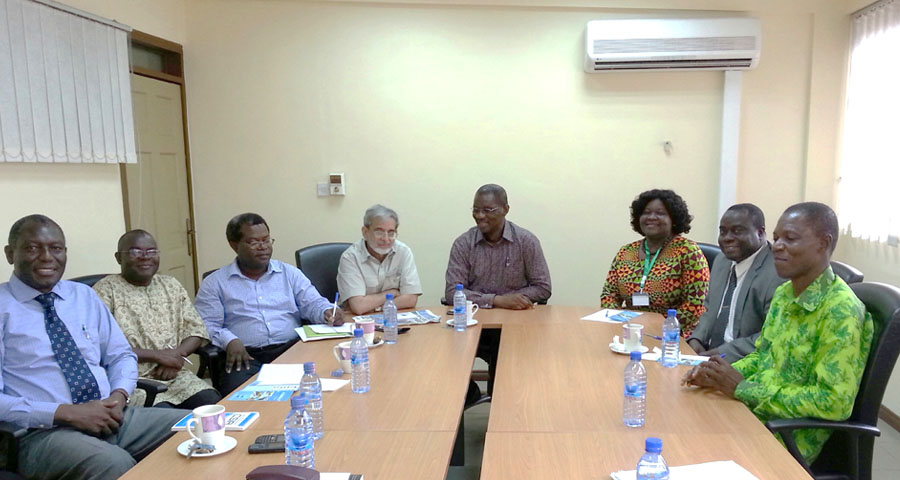 ntry),was followed by a discussion session at MESTI on 10th June 2014, attended by the Director (ST&I) MESTI, Dr. Yahuza Mohammed Gomda; Deputy Minister of MESTI and ED COMSATS. There was a general consensus that all objectives of the meeting with the Honourable President have been met. His Excellency, the President, agreed to: hold the 3rd COMSATS Commission Meeting in Accra in April 2015; send letters to his counterparts in Member Countries to seek their political and financial support for COMSATS; consider the placement of his representative at COMSATS Secretariat; and a number of other suggestions aimed at promoting interactions of Ghanaian scientists with their peers in COMSATS Member Countries.
In view of the importance of CSIR as a major R&D organization of Ghana with 13 specialized Institutes relevant to a wide spectrum of S&T fields (industrial research, water research, soil research, savannah agriculture research, animal research etc.), it was decided in 2012 to include it in COMSATS' Network of Centres of Excellence, replacing Buildings and Roads Research Institute (BRRI), which represented only a small part of the Council's activities. Availing the opportunity of his presence in Accra, the Executive Director visited the Head Office of CSIR and held a prolonged meeting with a group of CSIR Directors, representing differe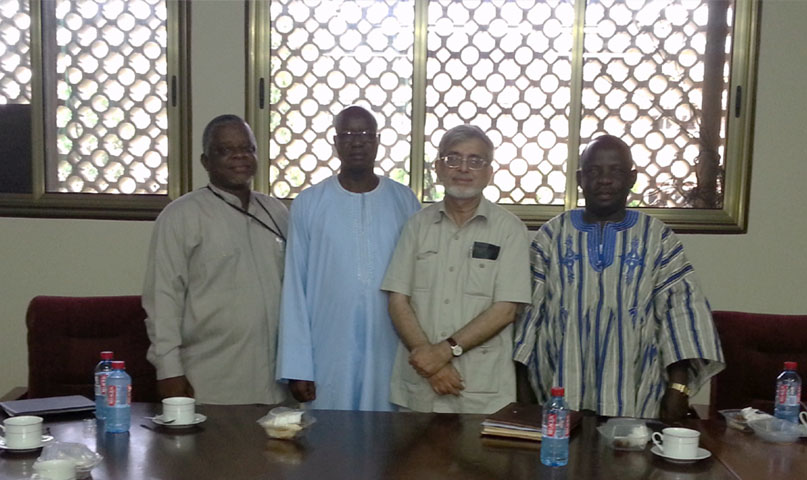 nt Accra-based research institutes, such as Water Research Institute (WRI), Science and Technology Policy Research Institute (STEPRI), Institute of Industrial Research (IIR), Crops Research Institute, Savannah Agriculture Research Institute etc., along with the Directors of the Council's Administration and Finance departments. The D.G. CSIR, Dr. Salifu, and Deputy Director General CSIR, Dr. Rose E. M. Entsua-Mensah, were also present on the occasion. Among other matters discussed with the Directors, the ED COMSATS specifically invited Dr. Issac O. A. Hodgson, Director WRI, to visit Water Research and Technologies Centre (CERTE) in Tunisia and negotiate a cooperation agreement between the two institutions. It was noted that both the institutions are undertaking water-related research for solving problems common to both countries, such as; waste-water treatment, availability of clean drinking water and water storage and piping networks. The Director IIR, Mr. Herbert A. Obiri, took the opportunity to thank Executive Director for organizing a workshop on the Repair and Maintenance of Scientific Equipment, which was held in August 2013 at his Institute. He showed interest to continue close contacts with COMSATS for participation in similar future activities in other countries.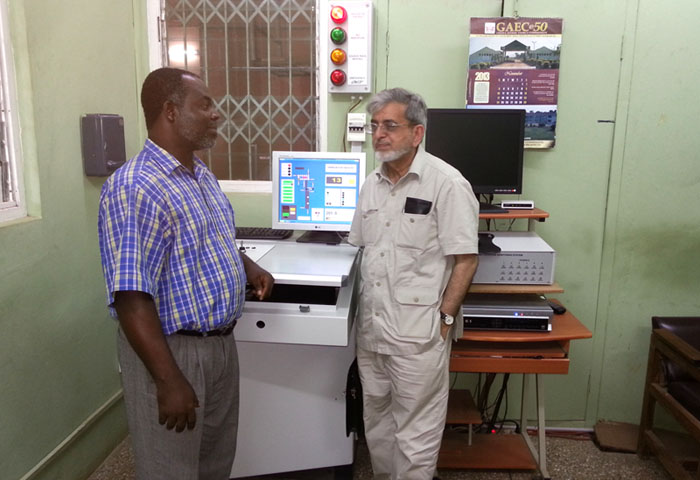 On invitation from the Director (ST&I), MESTI, the Executive Director COMSATS also visited the Ghana Atomic Energy Commission (GAEC) and observed the research activities in its different laboratories related to peaceful uses of nuclear technology in Industrial, Agricultural and Health sectors. In particular, the Executive Director was informed that the gamma irradiation facility of GAEC is playing an important role in ensuring the quality of a number of edible export items as well as medical equipment that require high level of sterilization. On the conclusion of the tours of CSIR and GAEC, Dr. Gomda was kind enough to personally bid farewell to ED COMSATS, with an understanding that he will remain closely in touch with COMSATS Secretariat to coordinate follow-up of the meetings held in Ghana and for other matters of mutual cooperation.