A four-member delegation of COMSTECH visited COMSATS Telehealth Resource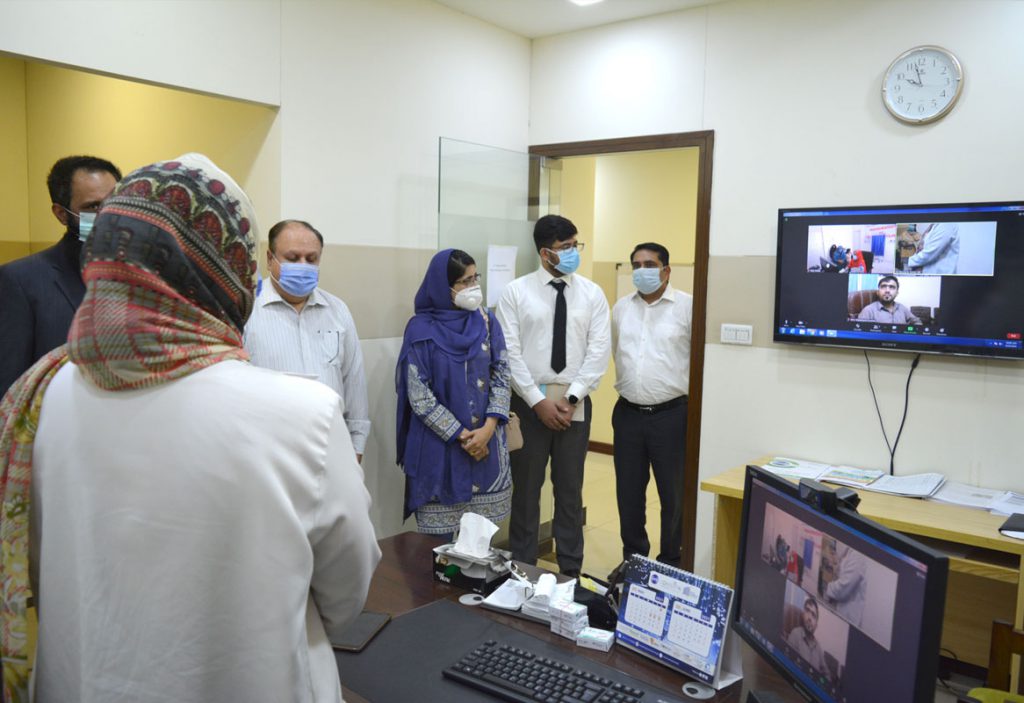 Centre housed at COMSATS Internet Services, Islamabad, on June 23, 2021. The visit was a follow-up on earlier discussions and deliberations made during a meeting between senior officials of COMSTECH and COMSATS with an aim to develop collaboration between the two organizations in the field of Telehealth.
COMSTECH delegation comprised of Mr. Aftab Zaidi, Senior Director (Admin & HR); Mr. Abdul Haseeb, Director Coordination; and Ms. Khazima Muazim and Mr. Haseeb Ahmed, Program Officers. At the COMSATS Telehealth Resource Centre, the visiting delegation was given an orientation on functions and operations of COMSATS Telehealth (CTH) Programme. Dr. Azeema Fareed, Coordinator for CTH and Principal Medical Officer at COMSATS Secretariat, introduced the visitors to the management and medical team providing telehealth consultations. She apprised the delegation about the requirements for setting-up a telehealth facility at a basic health unit. Moreover, she shed light on ways to elevate the quality of telehealth services and to scale-up a telehealth project. During the orientation, Mr. Irfan Hayee, Deputy Director Programmes at COMSATS Secretariat, also recalled the best practices learnt and adopted by COMSATS in early years of the project to make customize its telehealth program keeping in view cultural and societal norms and practices. He noted that the telehealth initiative was later gradually up-scaled and brought under broad program umbrella.
Dr. Nadia Rasheed, Project Manager CTH at CIS and a family physician by profession, ela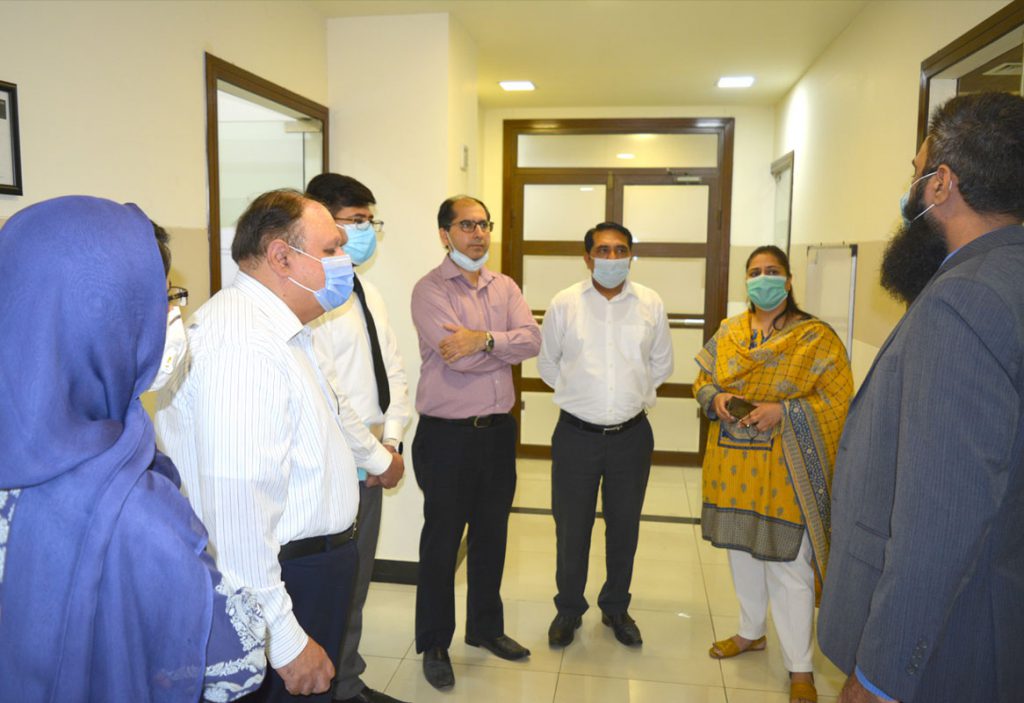 borated how COMSATS Telehealth Resource Centre is linked-up with various basic health units in remote and far-flung areas of the country.
At the time, seven health facilities from Balochistan were connected with doctors at COMSATS Telehealth Resource Centre. She noted that communities in these areas are greatly benefiting from tele-consultations given by general physicians and when needed by specialist medical doctors on case-to-case basis. Dr. Nadia also briefed about the technological infrastructure and the softwares, digital medical gadgetry being used for transmitting patients' data/information. She opined that Telehealth is a very useful platform to gather feedback from the rural communities.
COMSTECH officials were appreciative of the set-up and the telehealth service run by COMSATS for distant and marginalized communities. The delegation reiterated its willingness to initiate collaboration with COMSATS in the field of Telehealth for which the two organizations agreed to jointly prepare a concept note.