COMSATS in collaboration with its Centre of Excellence in Colombo, Sri Lanka, organized an International Conference on Industry 4.0 under the 2020-2021 cooperation framework with UNESCO
Under the framework of COMSATS-UNESCO South-South Regional (Asia-Pacific) Technical Cooperation Programme (Biennium 2020-21), COMSATS partnered with its Centre of Excellence in Sri Lanka, Industrial Technology Institute (ITI), to organize 'International Conference on 'Industry 4.0 in the Developing World: Challenges, Gaps and Opportunities", on 16th-17th March 2022. The event was last of the four activities planned under the said Programme.
The Conference provided a platform to policy makers, business leaders, innovators, industry experts, researchers, as well as academics from the private, public, and non-profit sectors, to discuss Industry 4.0 transformative technologies and its potential to address various developmental challenges relating to energy, healthcare, agriculture, education, urban production, disaster risk, as well as trade and economy.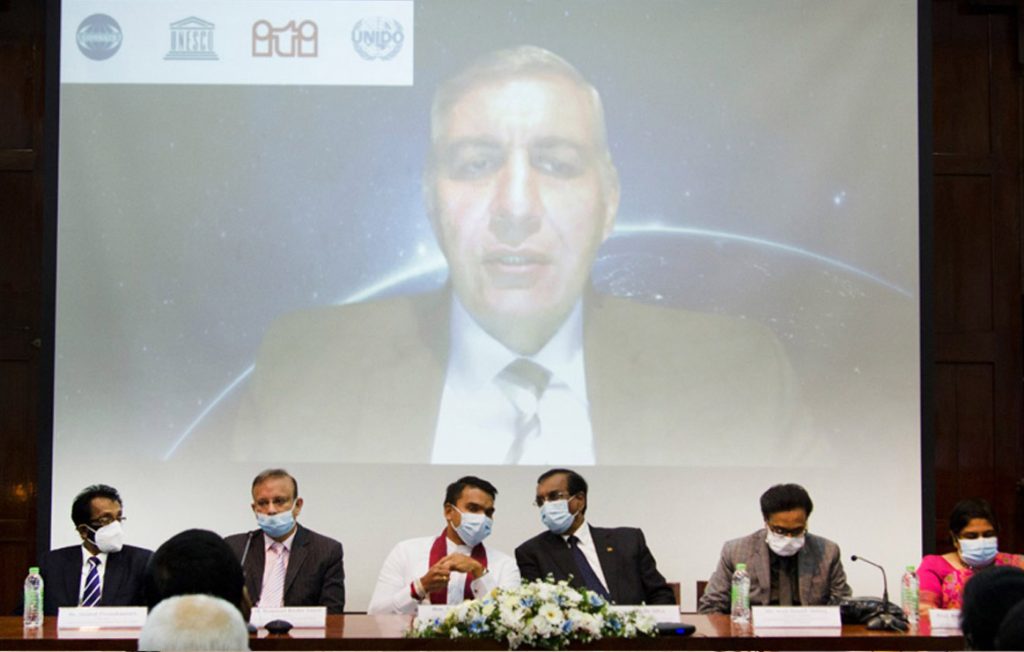 The 25 speakers of the two-day Conference belonged to Industrial Technology Institute (ITI), Sri Lanka; Ministry of Technology and State Ministry of Digital Technology & Enterprise Development, Sri Lanka; Ministry of Youth & Sports, Sri Lanka; Ministry of Development Coordination and Monitoring; Sri Lanka; Pakistan National Commission for UNESCO (PNCU), Pakistan; UNIDO Headquarters, Austria; UNIDO Office, Pakistan; National Research Centre (NRC), Egypt; Presidential Committee on Emerging Technologies, Government of Pakistan; Institute of Policy Studies (IPS), Sri Lanka; Digital Dubai, UAE; Linked Things, Pakistan; Ministry of Information Technology and Telecommunication, Pakistan; COMSATS University, Islamabad (CUI), Pakistan; Information and Communication Technology Agency (ICTA), Sri Lanka; Huawei Technologies Lanka Co (Pvt) Ltd., Sri Lanka; University of Moratuwa, Sri Lanka; Sri Lanka Electronics Manufacturers and Exporters Association (SLEMEA), Sri Lanka; Entgra Pvt. Ltd., Sri Lanka; Aitken Spence, Sri Lanka; Yazılım Teknolojileri Araştırma Enstitüsü (YTE), TÜBITAK, Türkiye, and COMSATS Secretariat, Pakistan.
The inaugural session of the event was held on 16th March 2022, and was presided over by His Excelle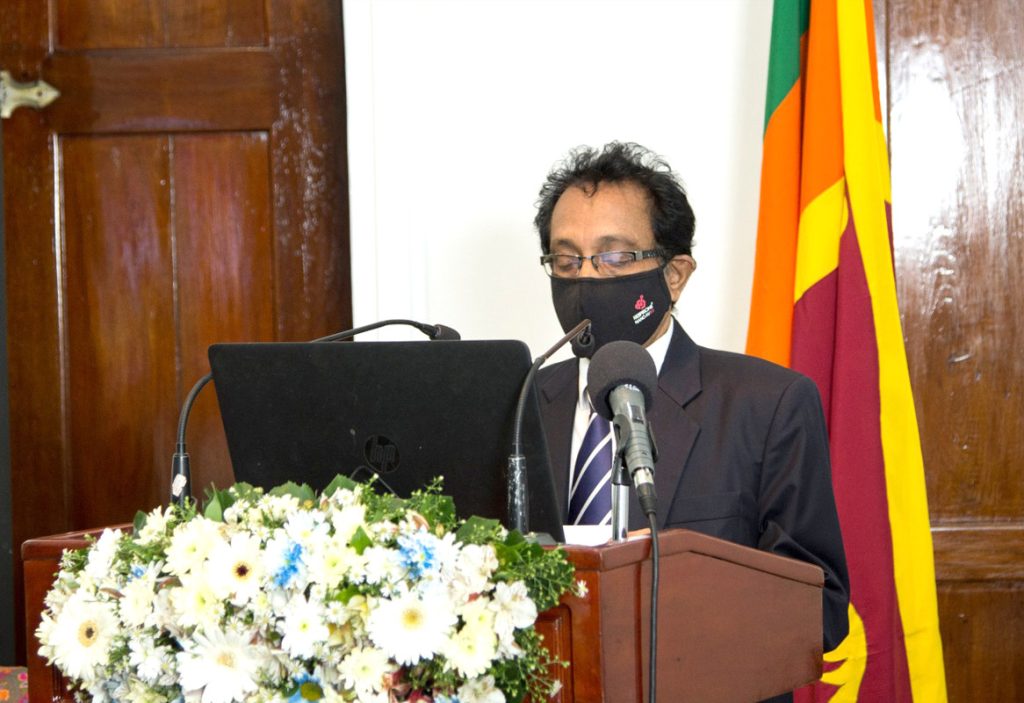 ncy Mr. Namal Rajapaksa, Minister of Youth & Sports; Minister of Development Co-ordination and Monitoring; and State Minister of Digital Technology & Enterprise Development, Sri Lanka. In his welcome address, Chairman of ITI, Sri Lanka, Dr. G.A.S Premakumara, noted that in view of the rapid advancements in emerging technologies, it is vital for policy and decision makers to remain informed of such advancements. In his opening address, Mr. Jayantha De Silva, Secretary to the Ministry of Technology of the Government of Sri Lanka, emphasised that our future course of action should be based on the knowledge of innovations driven by enabling technologies, such as IoT, AI, and robotics. He further stated that countries are already beginning to consider Industry 5.0 and Industry 6.0 as alternatives to Industry 4.0 depending on their existing levels of digital infrastructure, culture, social status, and economic situation.
Addressing the gathering at the inauguration, Mr. Syed Junaid Akhlaq, Secretary General, PNCU, highlighted some advantages of modern technologies offered by Industry 4.0. He considered it important for developing countries to make quick learning and duly invest in science, technology, and innovation infrastructure. "At the same time, conducive policies are to be put in place by governments'", he remarked.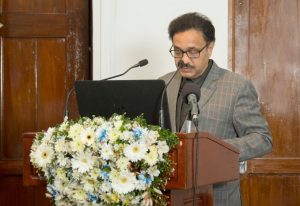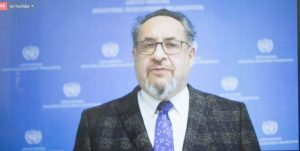 In his keynote address, Dr. Bernardo Calzadilla‑Sarmiento, Managing Director at Directorate of Digitalization, Technology and Agri-Business, and Director at Department of Digitalization, Technology and Innovation, UNIDO, Austria, noted that the present (Fourth) Industrial Revolution is a technologically-driven paradigm shift that has an impact on every sphere of life as a result of the advancements made in digital technologies. He noted that these advancements provide realistic solutions to our current and future challenges, including global poverty, climate change, and realizing Sustainable Development Goals. He highlighted the fact that UNIDO is making strenuous efforts to ensure that developing countries, including Sri Lanka, are prepared for a smooth transition to 4IR. In doing so, UNIDO provides assistance in identifying best practises and strategic approaches for ensuring circular economy, innovation, and quality infrastructure to enable market access and integration of global value chains.
Prof. Dr. Ashraf H. Shaalan, Chairperson COMSATS Coordinating Council opined that the Fourth Industrial Revolution is an excellent opportunity to unite global communities, build sustainable economies, adapt and modernize models, and to commit to value-based leadership of emerging technologies. He further stressed that in order to compete in the present era, developing countries would need to establish new strategies and expand skills, expertise, and knowledge base needed for digital transformation to help them through current stages of industrial and infrastructure development.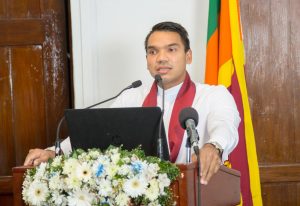 The Chief Guest for the occasion, H.E. Mr. Namal Rajapaksa, stated that the Sri Lankan government is updating cross-sectorial traditional procedures to keep up with the pace of emerging technologies while ensuring that they encourage all stakeholders to legislate, regulate, set and implement the agenda for critical work on Industry 4.0.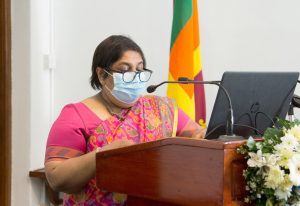 Dr. Radhika Samarasekera, Director General of Industrial Technology Institute (ITI), and the Conference Chairman, lauded the efforts made by COMSATS and UNESCO for organizing the Conference and also hoped that the event will be a catalyst for driving new approaches and collaborative efforts to unlock benefits of Industry 4.0.
During the course of two-days, sessions on cross-cutting themes relating to Industry 4.0 were held. These were: 'Introduction to 4IR – Implications for developing countries'; 'Blockchain & 4IR Technologies'; 'Society 5.0'; 'Innovations and upcoming trends and applications of 4IR'; and 'Smart Cities'. The sessions covered the following, respectively:
resurgance of economy through technology diffusion; digital transformation and 4IR for competitiveness; risks and opportunities in 4IR; and preparing Sri Lanka's labour market for Industry 4.0.
potential of blockchain for reducing the digital divide; implementing industrial IoT in emerging markets; and learning from blockchain deployment in UAE.
Society 5.0 vs Industry 4.0 and future of education and culture in the light of Artificial Intelligence.
opportunities provided by 4IR technologies and the contemporary challenges in the areas of health, agriculture, energy, and disaster risk management.
impact of digital technology on international trade; practical ways to plan and implement digital transformation of cities; as well as importance of technology enablement for new business models and international trade.
At the end of the technical sessions, a panel discussion titled 'Creating Enabling Environment for 4IR' was also organized having five subject experts as panelists. The session was moderated by Mr. Hiranya Samarasekera, Principal Advisor at the Ministry of Technology, Sri Lanka. Discussions during the session covered a number of aspects, including policy interventions for creating enabling environment for Industry 4.0 in countries like Sri Lanka; the role corporate sector and industry need to play in terms of building digital infrastructure and skills; what framework needs to be adopted to realize digital transformation; challenges for countries like Sri Lanka in transforming itself to the level of Industry 4.0; what social reforms are required to drive the society for greater transformation in the wake of high-degree of convergence in cyber, physical and biological spheres.
At the closing ceremony, Mr. Irfan Hayee, Deputy Director Programmes at COMSATS, considered 4IR as a catalyst for economic growth and social development for all the developing countries. He appreciated the efforts made by ITI, Sri Lanka, for holding the conference in Colombo, and the role played by UNIDO as a technical consultant in shaping the programme and inviting relevant subject experts to share their learning with the conference participants. Mr. Hayee also acknowledged the support of UNESCO and PNCU towards the Conference and expressed gratitude on behalf of COMSATS.