Dr. Sri Fatmawati, President of Organization for Women in Science for the Developing World (OWSD) – Indonesia National Chapter, and Assistant Professor at Institut Teknologi Sepuluh Nopember (ITS), Surabaya, Indonesia, visited COMSATS Secretariat, on 23nd August 2019.
In the meeting held with Dr. S. M. Junaid Zaidi, Executive Director CO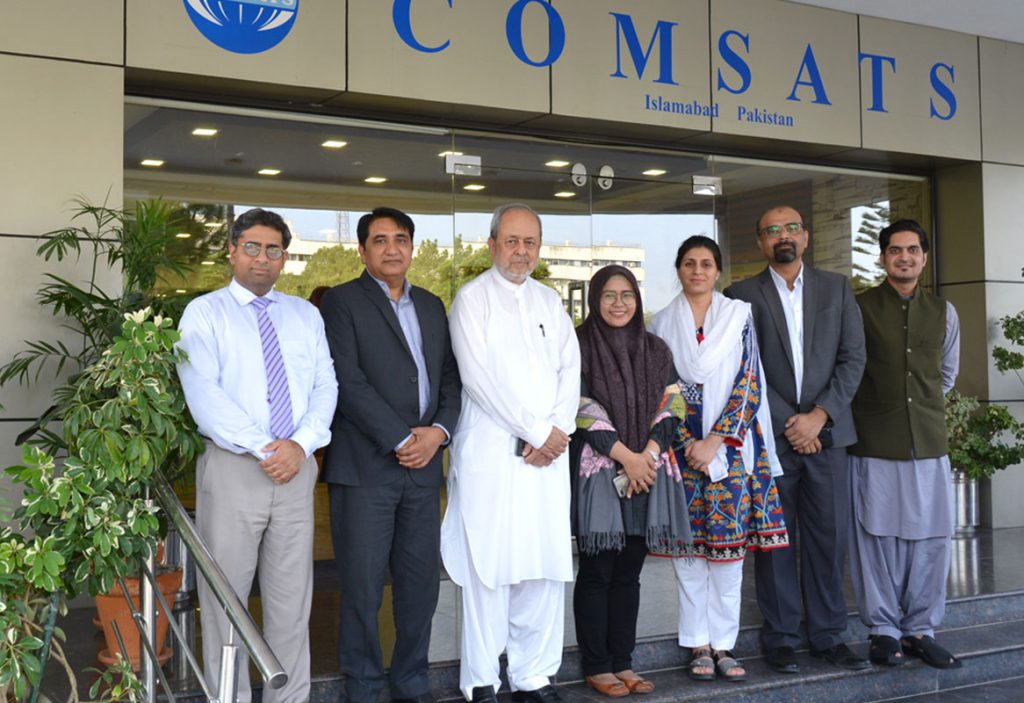 MSATS and other COMSATS' officials, Dr. Fatmawati gave a detailed account of faculties, human resource and programmes of the Institute along with the research collaborations that ITS has forged since the time of its establishment in late 1950s. She pronounced the facilities and services available at the institute as: Science Techno Park, Product Innovation, and Professional Workforce Development. Dr. Fatmawati informed that since 2018, the Institute is hosting OWSD – Indonesia National Chapter which aims to promote a culture of scientific excellence among Indonesian women through various training and capacity-building programmes and activities.
After receiving a briefing by Dr. Zaidi on COMSATS, Dr. Fatmawati showed interest in and expressed willingness to institute bilateral cooperation with 22 Centres of Excellence (CoEs) of COMSATS in areas of mutual interest. She informed that ITS is already working in collaboration with one of the CoEs of COMSATS, i.e., the International Center for Chemical and Biological Sciences (ICCBS), Pakistan, in the field of natural product sciences.
Further during the meeting, the matter of Indonesia's state membership to COMSATS and affiliation of any S&T/R&D Malaysian institute with COMSATS as a CoE, were also discussed with the request from Dr. Zaidi to take up the said agenda with relevant ministries / stakeholders in Indonesia.