The Executive Director of the Commission on Science and Technolo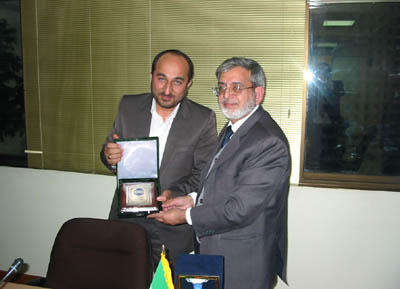 gy for Sustainable Development in the South (COMSATS), Dr. Imtinan Elahi Qureshi, visited two of the COMSATS' member countries, Iran and Jordan, during February 5-11, 2010. Matters related to stronger participation of Centres of Excellence in COMSATS' sponsored scientific activities in different Member States was the main agenda. The preparations for the 13th Coordinating Council Meeting to be held in May 2010 in Trieste (Italy) and the Commission Meeting later during the year were also discussed in the meetings. These interactions will help in further developing joint strategy to promote South-South cooperation in different areas of science and technology in COMSATS' Member States.
In Iran, Dr. Qureshi met Dr. Mohammad Mehdinejad Nouri, the Deputy Minister for Science, Research and Technology and apprised him of the COMSATS on-going efforts to facilitate Iranian participation in regional and international scientific events. Dr. Qureshi also met high officials of COMSATS' Centre of Excellence in Iran, the Iranian Research Organization for Science and Technology (IROST), including Dr. M. Molanejad, Director of International Cooperation of IROST. In separate meetings, H. E. Mr. M.B. Abbasi, Ambassador of Pakistan to Tehran, was briefed about the objectives of Executive Director's visit to Iran, and Dr. Saeed Sarkar, Secretary General, Iran Nanotechnology Initiative Council (INIC) was requested to share the experience of INIC with COMSATS Member States.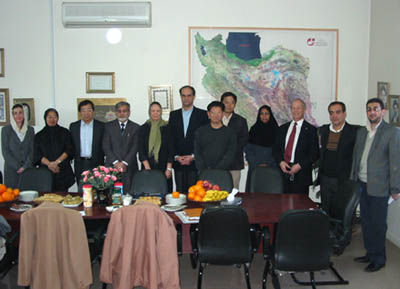 Another highlight of Dr. Qureshi's visit to Iran was his participation in the 23rd Khwarizmi International Award (KIA) held in Tehran, on 7th February 2010. COMSATS has been co-sponsoring this award since 1999. In his interactions with the academicians, scientists and technologists on this occasion, Dr. Qureshi emphasized the need for South-South cooperation for an overall socio-economic uplift of developing countries.
During his three-day visit to Jordan that started on February 8, 2010, Dr. Qureshi visited COMSATS' Jordanian Centre of Excellence, Royal Scientific Society (RSS) where he held meetings with high officials of Jordanian government and Dr. Khaled Kahhaleh, the Consultant to President of RSS. Important points that came under discussion during these meetings were: Jordan's participation in the upcoming COMSATS Commission meeting; COMSATS' past, present and future activities with RSS, and the redesignation of COMSATS focal point in Jordan.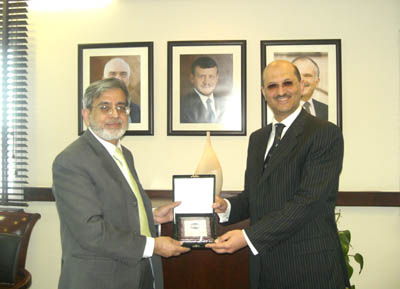 The visit to SESAME project site was conducted to learn more about this unique multi-national scientific experimental facility under installation in Jordan.
On the last day of his visit, Dr. Qureshi met H.E. Dr. Khaled Anis Irani, Minister of Energy and Mineral Resources of Jordan. In both countries, the personal letters from Mr. M. Azam Khan Swati, Minister for Science and Technology, Government of Pakistan were delivered to his counterparts. The visits to the laboratories of IROST and RSS enabled the Executive Director to assess their potential for technology transfer within the Member States.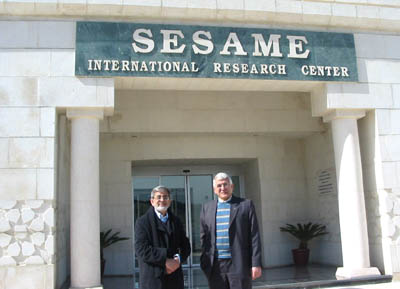 These visits of Dr. Qureshi are expected to strengthen the Secretariat's on-going efforts to create new synergies with COMSATS' Member States and Centres of Excellence.