Dr. S.M. Junaid Zaidi, Executive Director COMSATS, met with the Amba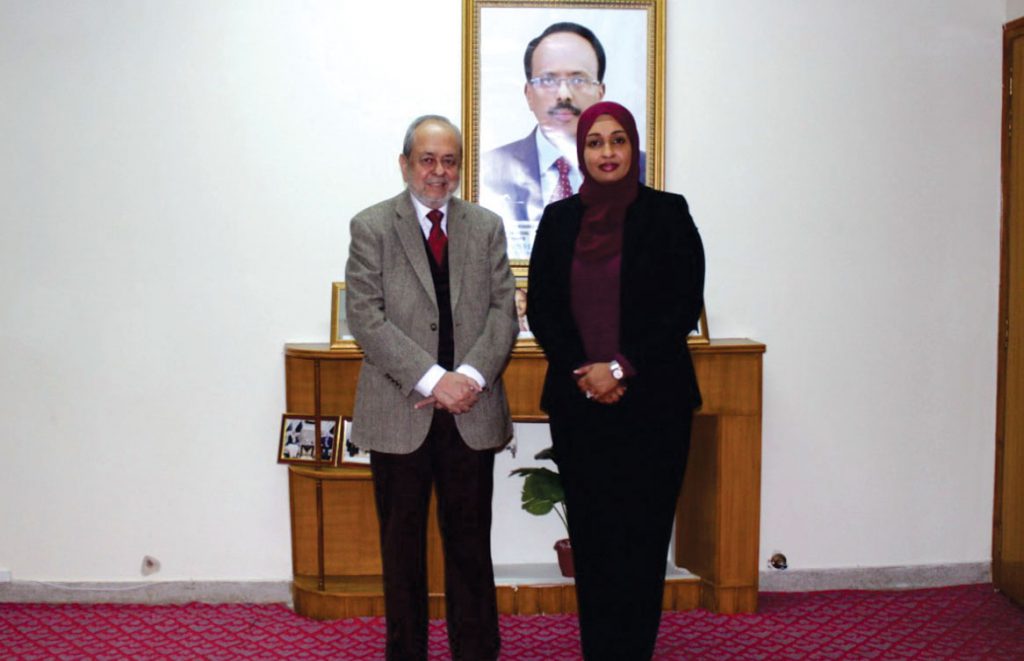 ssador of Federal Republic of Somalia to Pakistan, Her Excellency Khadija Mohamed Almakhzoumi, at the latter's office in Islamabad, on 13th January 2020.
During the meeting, the Ambassador was briefed about COMSATS' programmes including scholarships and fellowships. The Ambassador was informed that in order to increase access to quality higher education and promote cross-culture experiences among its Member States, COMSATS provides scholarships/fellowships through its international Centres of Excellence to students and researchers belonging to its twenty-seven Member States. A number of post-graduate scholarships/post-doctoral fellowships are available at COMSATS Centres of Excellence in Pakistan (COMSATS University Islamabad and International Center for Chemical and Biological Sciences), Kazakhstan (Al-Farabi Kazakh National University) and Egypt (National Research Centre). In a similar vein, students and faculty exchanges among COMSATS' Member States are encouraged and facilitated for research and trainings.
Somalia, which is member to COMSATS since December 2017, was invited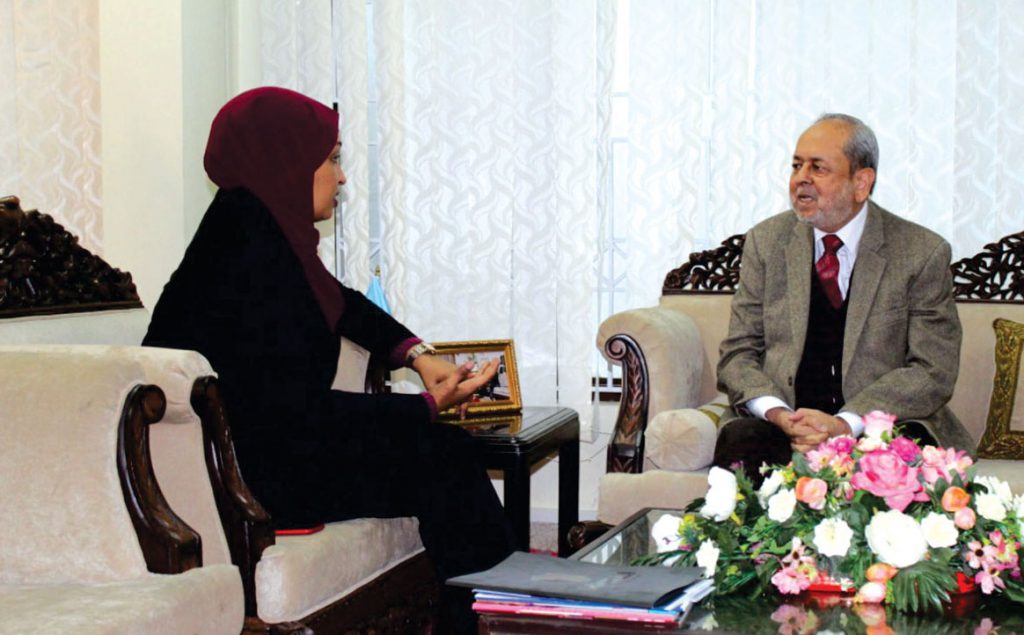 to benefit from such opportunities to help build and sustain scientific capacities that could facilitate sustainable growth in the country.
It was also established during the meeting that COMSATS would facilitate strengthening of higher education sector of Somalia and it was proposed that a delegation comprising of Vice Chancellors and/or senior officials from universities in COMSATS' Member States, including Pakistan, may visit Somalia for a first-hand review of the sector to make informed recommendations.
Ambassador Ms. Khadija Mohammad Almakhzoumi was appreciative of COMSATS' efforts for the advancement of science and education in the developing world. She expressed willingness to benefit from the various programmes of COMSATS, including scholarships, and to further cooperation in the area of higher education.