Executive Director COMSATS, Ambassador Dr. Mohammad Nafees Zak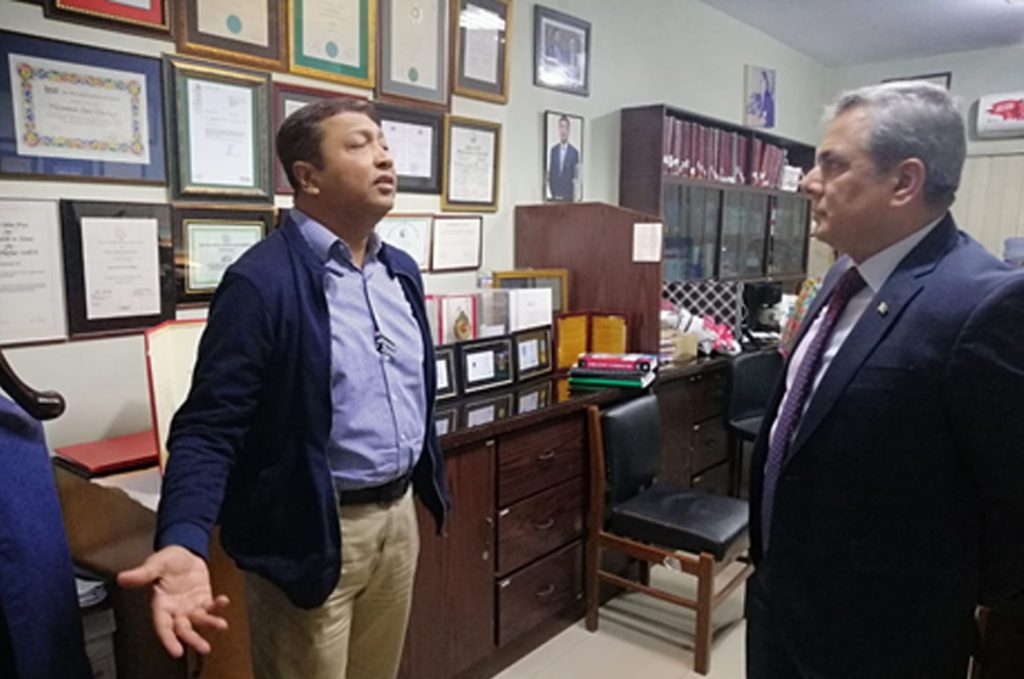 aria, visited the International Center for Chemical and Biological Sciences (ICCBS), Karachi, on 26-27 December 2022. The objective was to strengthen the ongoing collaboration between COMSATS and its Centre of Excellence, ICCBS, and to review preparations for the forthcoming meeting of COMSATS Coordinating Council, which will be hosted by ICCBS in January 2023.
Ambassador Zakaria also visited various laboratories and research facilities of the Centre and pleased to witness the high-standard research activities being carried out by the scientists at the Centre's state-of-the-art laboratories. Availing on the opportunity, Ambassador Zakaria held a detailed meeting with the Centre's Director, Prof. Dr. M. Iqbal Choudhary, who also holds positions of Coordinator General of the Organization of Islamic Cooperation Standing Committee on Scientific and Technological Cooperation (COMSTECH), Islamabad, and Vice President for Central and South Asia, The World Academy of Sciences (TWAS), Italy. During the meeting, he exchanged views on extending the Centre's research facilities to other Member States of COMSATS, considering it among the best research centres in the country working on chemical and biological sciences. He also discussed means to strengthening South-South and triangular cooperation in the fields of science and technology in order to help address the socio-economic challenges the developing world is currently facing. To this end, the upcoming 24th meeting of COMSATS Coordinating Council, which will have physical and online participation from COMSATS' 24 Centres of Excellence in Asia, Africa and Latin America as well as partner international organizations, was considered a potent forum for S&T collaboration among the developing countries, including tangible R&D projects, long and short-term capacity building activities, exchange of human and technological resources, etc. In this regard, the important agenda items and proposals to be taken up at the Council's forum were also discussed.