A two-member delegation of COMSATS visited Tunisia representing COMSATS as one of the co-organizers of event, the International Workshop on "Agriculture, Food Security and Biotechnology: Role of ICTs", held from 4th to 6th November 2019. The event was organized in collaboration with the Islamic Educational, Scientific and Cultural Organization (ISESCO), Inter Islamic Network on Information Technology (INIT) and TWAS Young Affiliates Network (TYAN). On the sidelines of the event, the delegates (Mr. Tajammul Hussain – Advisor Programmes, and Mr. Babar Sultan – Protocol Officer) held important meetings at COMSATS' Centre of Excellence in Tunisia, University of Monastir, and Embassy of Pakistan in Tunisia.
On 4th November 2019, a meeting was held with Prof. Hédi Bel Hadj Salah, President of the University of Monastir, Tunisia. During the meeting, Mr. Hussain briefed the President about COMSATS, as well as highlighted to him the benefits that the University of Monastir could avail by being a part of COMSATS' Network of International S&T Centres of Excellence.
Prof. Salah was appreciative of COMSATS' programmes and activities and took keen interest in student-exchange, faculty development and joint research programmes of COMSATS. It was noted that COMSATS' platform can be used for promoting joint academic and research activities. Prof. Salah was invited to visit COMSATS Secretariat, COMSATS University Islamabad (CUI) as well as other renowned universities/institutions of Pakistan and other COMSATS' member states in order to explore the opportunities of cooperation in the areas of mutual interest.
On 5th November 2019, the delegates met H.E. Mr. Muhammad Hassan, Ambas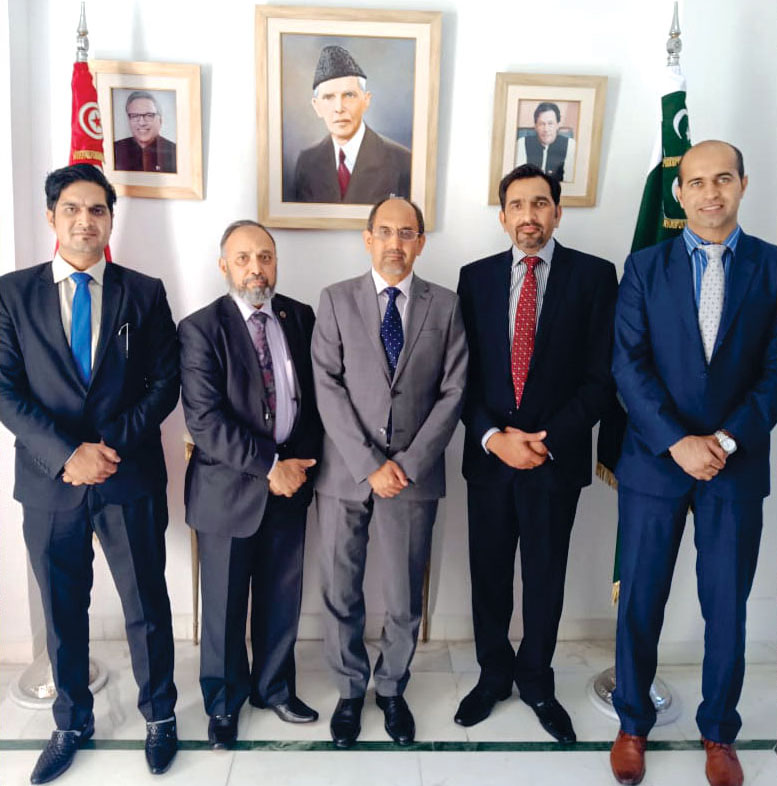 sador of Pakistan, in his office. The Ambassador was also briefed about COMSATS' ongoing programmes with special reference to its collaboration with Tunisia. Pleased to learn about COMSATS' activities, His Excellency highlighted some key areas, including ICTs, Biotechnology, Nanotechnology, and Artificial Intelligence, wherein Tunisia and other member countries of COMSATS could further collaborate. He also proposed jointly establishing a technology park in Tunisia.
Later during the day, COMSATS' officials visited COMSATS' Centre of Excellence in Tunisia, Water Researches and Technologies Centre of Borj-Cedria (CERTE), and held a meeting with its Director General, Prof. Ahmed Ghrabi. During the meeting, Prof. Ghrabi made a presentation highlighting the structure, activities, achievements, research projects, international collaboration as well as current activities and future programmes of CERTE.
Appreciating CERTE's R&D activities, Mr. Hussain proposed that a N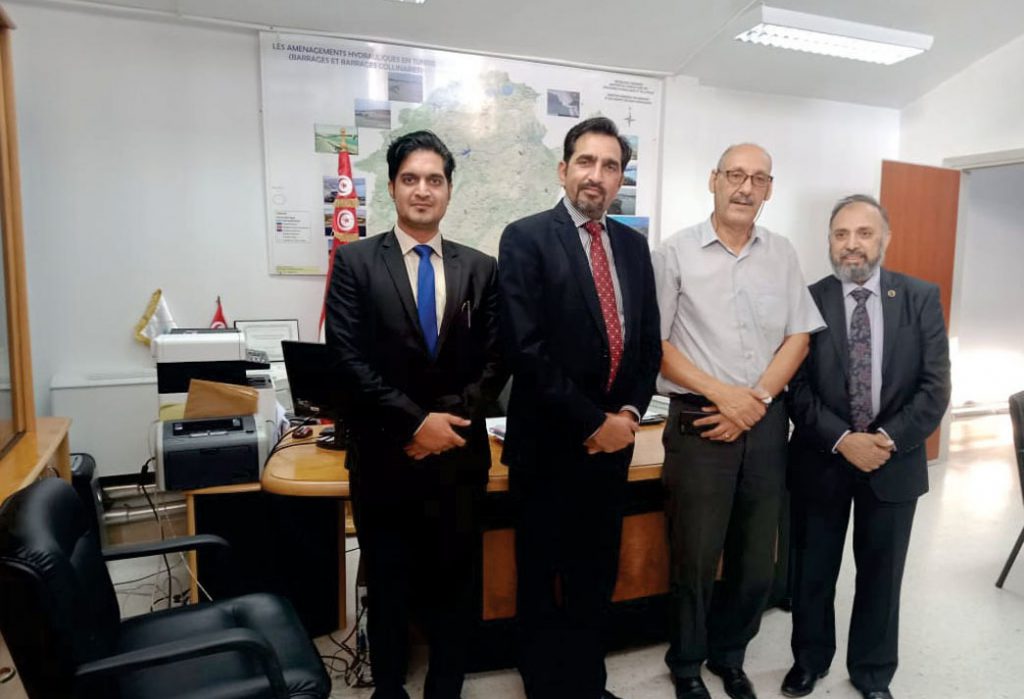 etwork of relevant institutions working in the field of water resources may be formed. He also suggested organizing joint capacity-building events in the areas of mutual interest of COMSATS' Network. Furthermore, Mr. Tajammul apprised Prof. Ghrabi of the scholarships offered by other COMSATS' Centres of Excellence and proposed reaching an Agreement of Cooperation between COMSATS and CERTE for reciprocal exchange of students and researchers among COMSATS' member states. Subsequent to the meeting, the delegates were shown around various research facilities of CERTE, including Techno-park and Borj-Cedria.
In addition, COMSATS' officials held a number of meetings with scientists from COMSATS member and non-member countries in order to explore common grounds of cooperation.