China's rapid advancement in Science, Technology and Innovation (ST&I) was lauded by heads and representatives of international scientific and R&D institutions affiliated with COMSATS as members of its Network of Centres of Excellence. China is one of the member states of COMSATS. During a special session held on the sidelines of the meeting of COMSATS statutory body, the Coordinating Council, the representatives of Chinese government and corporate sectors made presentations highlighting the strategy adopted and initiatives taken by the Government of China that is providing congenial environment to private sector, helping the country leapfrog in ST&I. The session had in-person participation of Council members from Egypt, the Gambia, Indonesia, Jordan, Pakistan, Sri Lanka, Sudan, Syria, and Tanzania, besides online participants.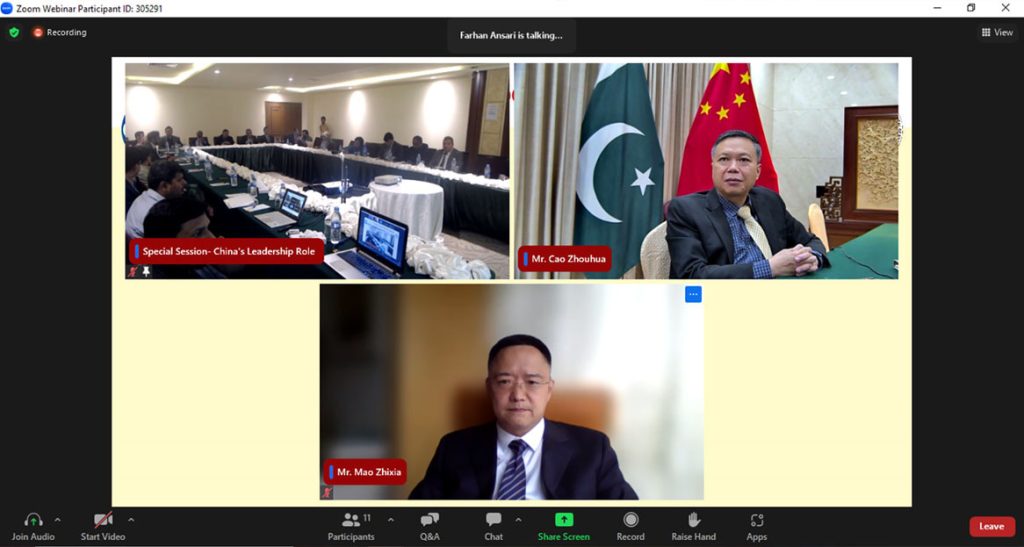 Mr. Cao Zhouhua, Science Commissioner, Embassy of China in Pakistan, shed light on policies adopted by Chinese government to encourage private sector investments in ST&I, as well as shared the opportunities of collaboration under China's Belt & Road Initiative (BRI). Moreover, Mr. Mao Zhixia, Chief (South Asia) of BGI Group – a genomics research institute, which is among top ten life sciences corporations globally. He shared the corporation's products and services, inter alia, related to agriculture & food security, and healthcare (particularly detection and treatment of neonatal diseases). Mr. Zhao Liru, Director of ZTE Pakistan – a leading telecom company shed light on the company's products and services related to 5G technologies, communication network products, databases, operating systems, architecture, etc, which have applications in various sectors, including smart cities, big data, transportation, oil & gas, mining, etc.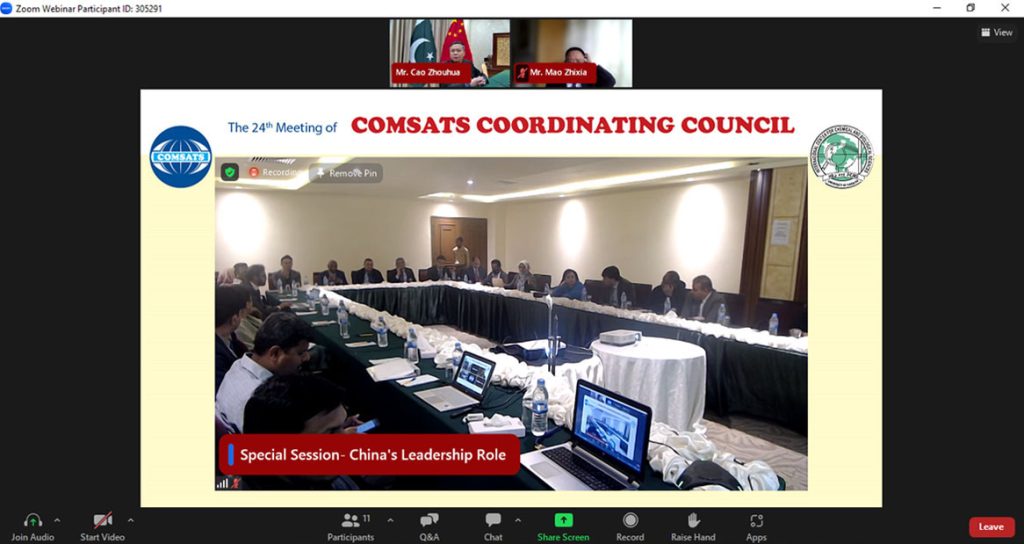 The session, which was moderated by the Executive Director COMSATS, Ambassador Dr. Mohammad Nafees Zakaria, generated interest and enthusiastic discussions by the participating scientists, and opened new avenues for collaboration from the platform of COMSATS.
At the end of hectic Coordinating Council meeting, scientists were given exposure to Pakistan's scenic beauty, entertainment world and cultural diversity during their stay at the Dreamworld Resort. The participants enjoyed musical evening with cultural performances, and praised the high-class entertainment and conference facilities at the Resort.