The sixth Islamic Conference of Ministers of Higher Education and Scientific Research (I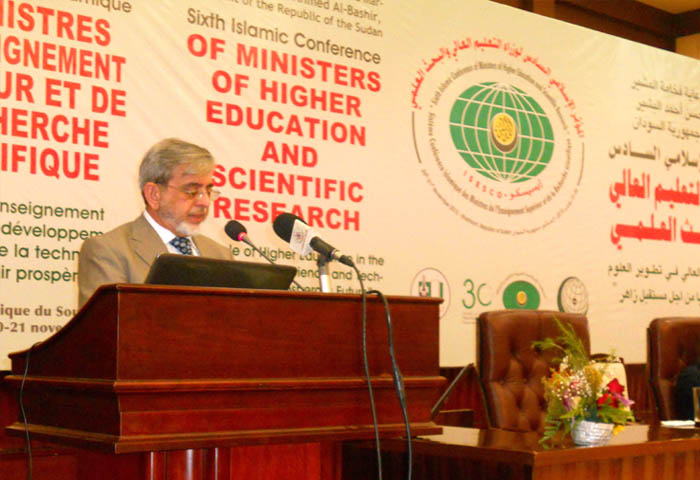 CMHESR) was held on 20 – 21 November in Khartoum, Sudan. On invitation from ISESCO, the Executive Director COMSATS, Dr. Imtinan Elahi Qureshi participated in the meeting, which deliberated this year on the theme, "The role of Higher Education in the development of Science and Technology for a prosperous future". The meeting, inter alia, considered a report on "Key Performance Indicators (KPI) for Universities in Islamic Countries".
As a follow up of the Extraordinary Session of the ICMHESR held on 4 – 5 October, 2011 in Riyadh, Kingdom of Saudi Arabia, a guide for "Assessment and Quality Enhancement for Universities in the Islamic World" has been prepared for improving their KPIs. The delegates, in general, expressed their resolve to increase the access to higher education and enhancement of expenditure on education in general, to compete with knowledge economies of the world. The overall current situation with respect to educational institutions and their quality was acknowledged to be unsatisfactory.
In his address to this august gathering, Dr. Qureshi highlighted the S&T capa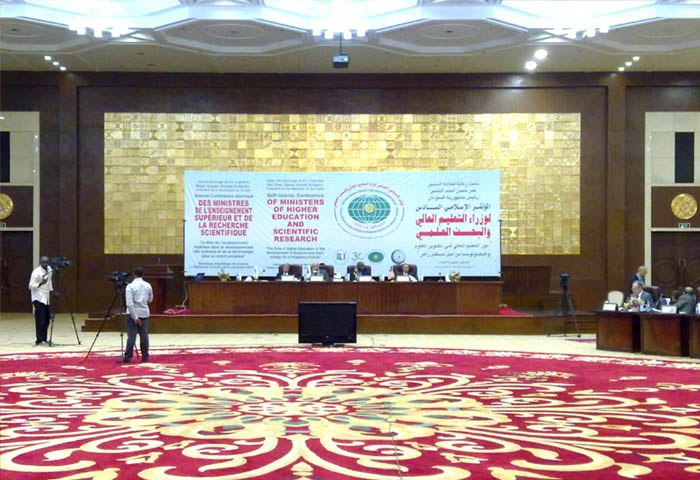 city building programmes that were conducted in collaboration with ISESCO during the past two years. Dr. Qureshi informed the audience that a flagship project of COMSATS, namely, the COMSATS Institute of Information Technology (CIIT) has been ranked at 9th position among 124 universities of Pakistan. He invited OIC countries to make use of the offer of scholarships for graduate studies at CIIT.
At the end of 2-day's deliberations, a Khartoum Declaration was issued which laid stress on the establishment of world-class facilities for conducting research on new and emerging areas of critical importance, completion of the project on 'Atlas of Islamic World Innovation', establishment of ISESCO Chairs for women scientists in member states, and expansion of higher education sectors in all member states.