From the platform of the Belt & Road International Innovation Development Institute Network (ANSO-BIDI Institute Network), the Centre for Environmental Economics of the University of Chinese Academy of Sciences (CEE-UCAS), China, in collaboration with the Alliance of International Science Organizations (ANSO), COMSATS, and other members of the Network, organized the sixth term of ANSO-BIDI School on 'Innovation, Sustainable Development and Leadership Enhancement' (online training).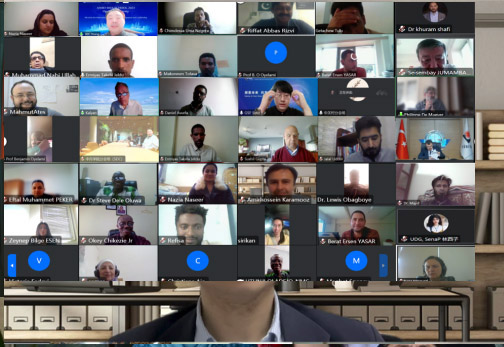 The aim of the training is to provide a forum to the leaders and senior management of scientific institutions in the developing countries to enhance their knowledge and skills on advance concepts related to innovation, sustainable development and leadership enhancement.
The online training would have 8 weekly modules spanning over 2 months during which distinguished subject experts from well-known universities and prestigious international organizations will give lectures on several topics, including communicating graphically; technology and manufacturing; sustainability of business operation; risk management & green finance; disruptive technologies; brand value upgrading and sustainable development growth; etc.
The opening ceremony of the event was held virtually on 23rd March 2023, which was attended by over 150 participants from various countries. Among others, 75 trainees belonging to the Member Countries of COMSATS, including Kazakhstan, Nigeria, Pakistan, Palestine, Sri Lanka, Sudan, Syria and Tunisia, are participating in the training course, and were present during the opening ceremony.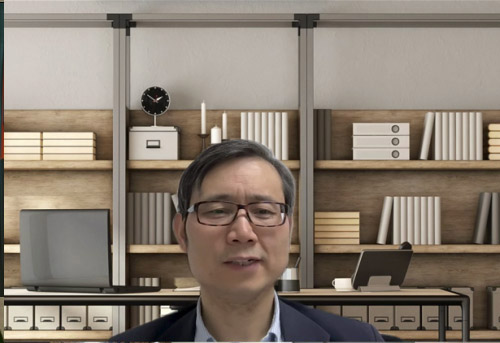 The opening ceremony preceded by remarks by Prof. Desheng Wu, Dean of the Belt and Road College & Director of Research Centre for Environmental Economics, UCAS, China. Moreover, the representatives from collaborating organizations including Prof. Xiaowei Nie, Assistant Executive Director, the Secretariat of the Alliance of International Science Organizations (ANSO), China; Dr. Guo Lugang, Vice President of Beijing Association for Science and Technology (BAST), China; Prof. Luiz Davidovich, President of the Brazilian Academy, Brazil; Ambassador Dr. Mohammad Nafees Zakaria, Executive Director COMSATS, Prof. Dr. Hasan MANDAL, President, the Scientific and Technological Research Council of Turkiye (TUBITAK), Turkiye; Mr. Vardan Sahakian,Deputy President of National Academy of Sciences, , Armenia; Prof. Regdel Duger, President of the Mongolian Academy of Sciences, Mangolia; Dr. Niguse Bekele,Dean of College of Agriculture and Veterinary Science, Ambo University; Ethiopia; Dr. Yong Xie, Director of International Cooperation Office of the University of Chinese Academy of Sciences, China; and Prof. Dr. Philippe De Maeyer, Senior Professor, Department of Geography, Ghent University, Belgium, participated in the opening ceremony and delivered speeches.
In his video-recorded address, Ambassador Dr. Mohammad Nafees Zakaria, Executive Director COM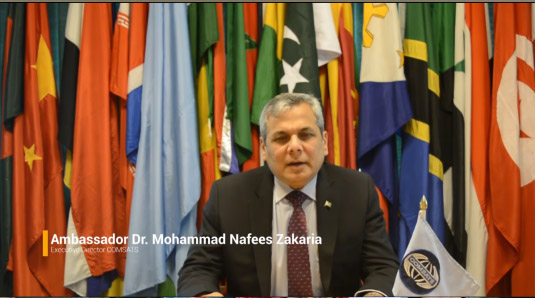 SATS, emphasized that creating a critical mass of experts, capable of taking on leadership roles in innovation and sustainable development, is imperative for socio-economic growth of a country. He stated that Leadership Enhancement is a vital requirement for driving innovation and sustainable development, and effective leaders must possess key attributes such as vision, empathy, communication, and collaboration skills to inspire and empower individuals towards a shared goal. Ambassador Zakaria underscored the importance of collaborative efforts among nations, institutions, and stakeholders in identifying sustainable and effective solutions to prevailing socio-economic challenges. He informed that COMSATS has been promoting South-South and Triangular collaboration in science and technology through a variety of initiatives related to capacity-building; collaborative research and development; as well as exchange of knowledge, experiences, good practices and technological resources among the member countries. Ambassador Zakaria reflected upon the ongoing mutually advantageous cooperation between COMSATS, ANSO, and UCAS, and reaffirmed COMSATS' unwavering dedication to sustained collaboration from the platform of ANSO-BIDI Institute Network in promoting scientific excellence, capacity building, and nurturing leadership in developing countries.
The opening ceremony was followed by first module of the training course entitled 'Communicating Graphically', which was conducted by Prof. Philippe De Maeyer, Department of Cartography and Geographic Information System (GIS), Ghent University (UGent), Belgium.