The Alliance of International Science Organizations (ANSO) inaugurated its Belt & Road In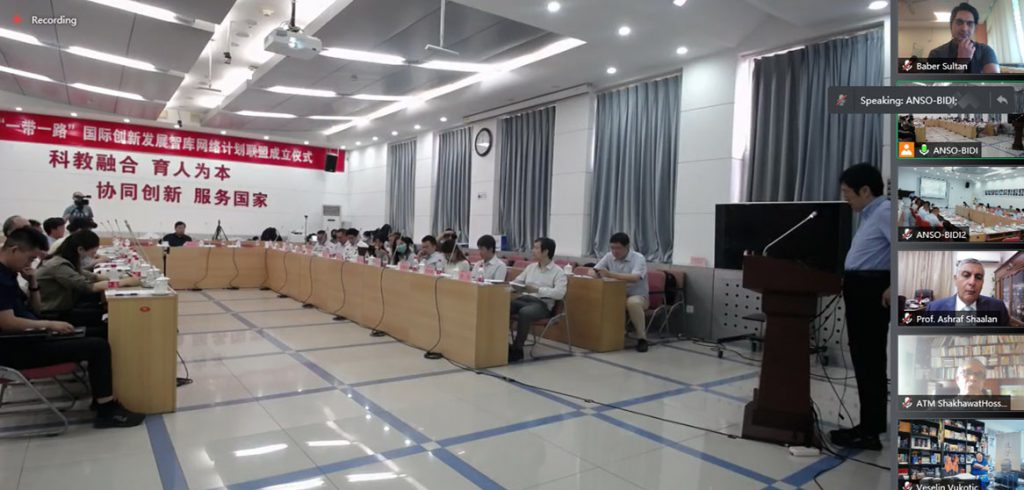 ternational Innovation Development Institute Network (ANSO-BIDI Institute Network) on 7th July 2021. COMSATS is a member of ANSO since 2019 and actively participates in its activities as well as seeks to form active liaison with its other members. The inauguration ceremony was held at the University of Chinese Academy of Sciences (UCAS), China, and was physically attended by heads/representatives of relevant scientific institutions and Chinese governmental bodies as well as had virtual presence of foreign participants.
Instituted with an aim to facilitate sustainable development in the countries of the South particularly Belt & Road countries through a long-term training and exchange mechanism, the Network is a non-profit, non-government international organization established by the College of Belt & Road, UCAS, China. ANSO-BIDI Institute Network has various organizations/ institutions as its members, including COMSATS; the Alliance of International Science Organizations (ANSO), China; MIP Politecnico di Milano, Italy; University of Toronto, Canada; the National Science and Technology Development Agency (NSTDA), Thailand; University of Donja Gorica (UDG), Montenegro; National Academy of Sciences, Republic of Armenia (NASRA), Armenia; and Jahangirnagar University, Bangladesh.
Prof. Desheng Wu, Dean of the Belt and Road College of UCAS & Director of the Research Ce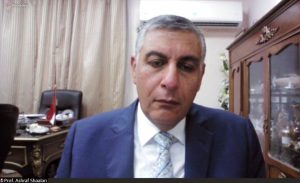 ntre for Environmental Economics of UCAS, China, opened the event that featured speeches of representatives of ANSO-BIDI Institute Network member organizations.
Representing COMSATS at the event, Prof. Dr. Ashraf Shaalan, Chairperson COMSATS Coordinating Council, noted that the establishment of the Network is a step forward in building stronger South-South cooperation in the field of science and technology for sustainable development. He communicated COMSATS' resolve to support such initiatives to enhance capacity of developing countries in line with contemporary needs and emerging trends.
Utilizing the platform of ANSO-BIDI Institute Network, UCAS is conducting workshop on "ANSO-BIDI School for Innovation, Sustainable Development and Leadership Enhancement", with participation from across the globe. The ceremony was followed by the 8th module of the training themed on 'The changing role of cartography' conducted by Professor Vukotic, Rector of University of Donja Gorica (UDG), Montenegro.