On July 12, 2023, a consultative session on "Climate Change and Girls' Education" was attended by officials of COMSATS Secretariat, Dr Mehwish Durani, Additional Director (Coordinator for IOs & Climate Change) & Head CCCS, and Dr Huma Baloch, Deputy Director (Programmes). The Malala Fund organised the session in order to seek Dr. Adil Najam's advice for a paper on "Climate Change and Girls Education in Pakistan" that is anticipated to be presented at the upcoming COP28. Dr. Adil Najam is the President of the World Wildlife Fund (WWF) International and the Dean Emeritus of the Frederick S. Pardee School of Global Studies at Boston University.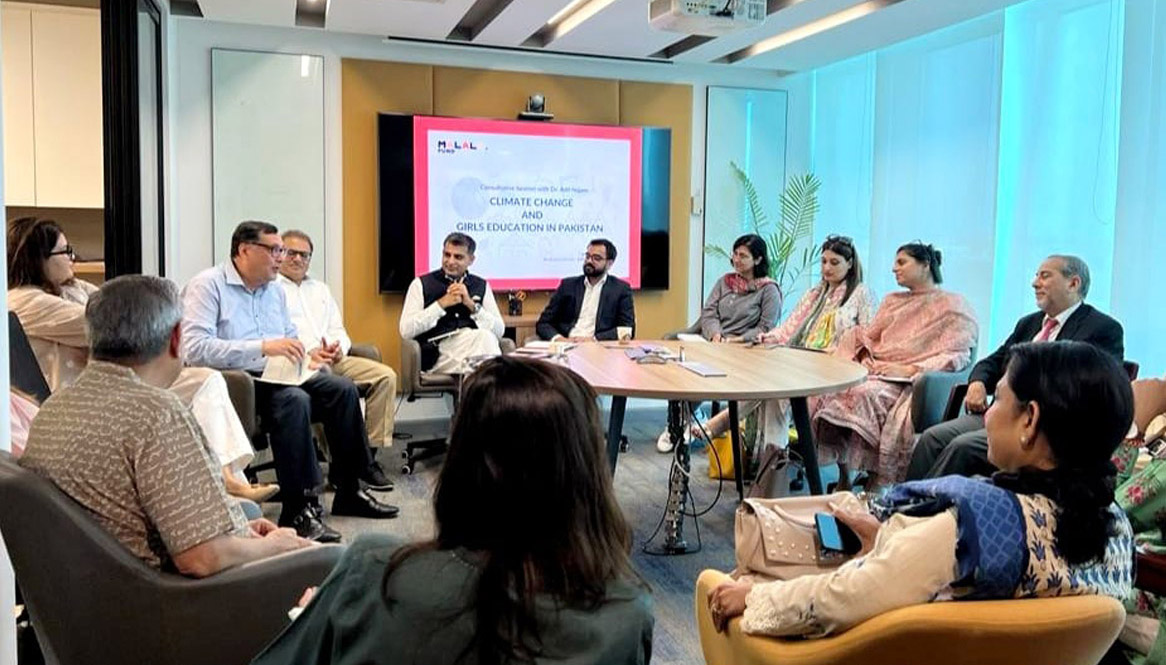 Dr. Adil Najam was joined by other international and local development agencies, education authorities, Multilateral Financial Institutions, and local and inter-governmental organizations working in the field of climate change. In response to the strong need for funding for girls' education, particularly in STEM fields, and the promise of women's emancipation for improved socioeconomic and environmental results, the experts offered their opinions and ideas during the session.
During the session, Dr. Durani deliberated upon the considerable gap between policies and practices for climate action, education equity, and gender equality. Dr. Durani noted that there should be a strong coordination between various ministries (i.e. health, science, environment, and education) of the governments. Dr. Durani discussed the significant gap between policies and practices for gender equality, educational equity, and climate action during the event. Dr. Durani made the observation that there ought to be substantial inter-coordination between the government's ministries of health, science, environment, and education.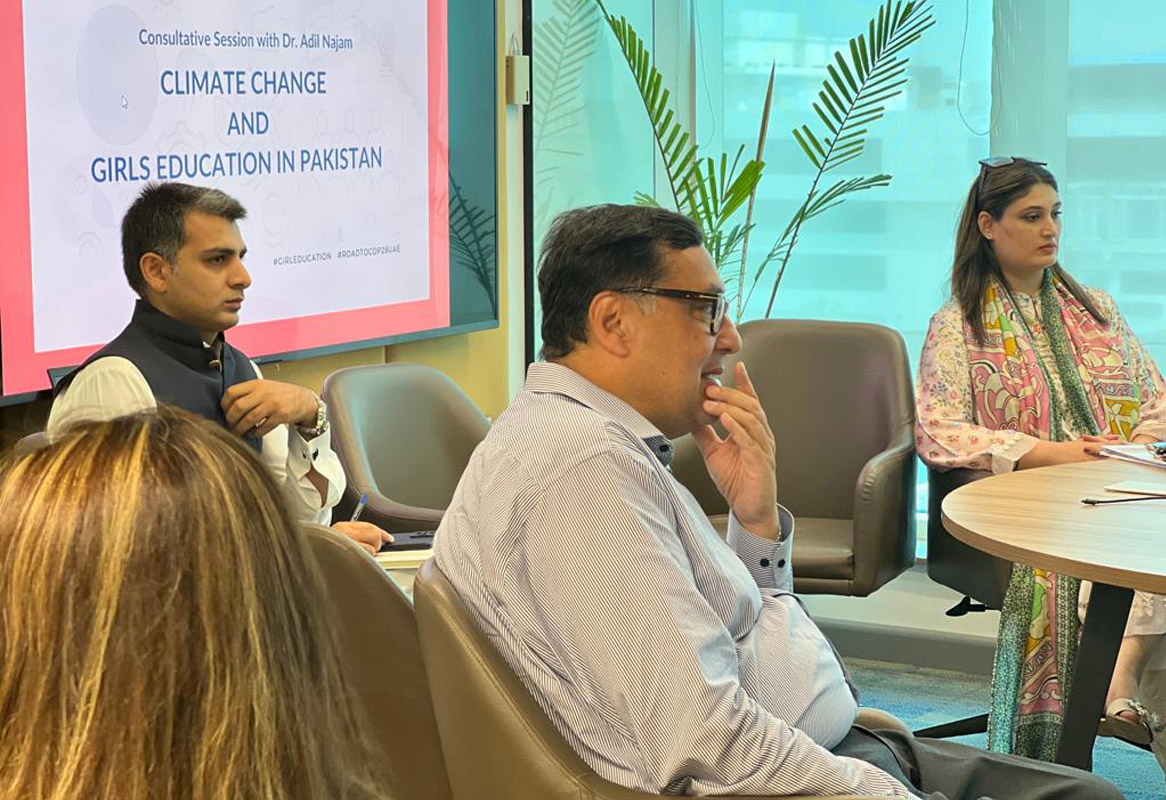 Dr. Huma Baloch emphasised the critical necessity for thorough and reliable databases for the groups of population most at risk to climate change. She stated that the already vulnerable groups expose further to the climate crises due to the lack of concise technological and financial means. These subject groups could not be treated for the given challenges, she further added.
For the populations from climate change, Dr. Huma Baloch. She claimed that the absence of adequate technology and financial resources further exposes already disadvantaged people to the effects of climate change. She went on to say that given the challenges, the link between Climate Change and Girls Education could not be treated in silos.
The other session participants also shared their opinions on the various issues with supporting data and discussed potential solutions to maintain as many girls in schools as feasible in threatening and regular circumstances. The greatest way to deal with the worldwide rising concerns of climate change, it was agreed upon at the session's conclusion, was to accelerate educational equity.