Ambassador (R) Shahid Kamal, Advisor (Environment and Climate Change)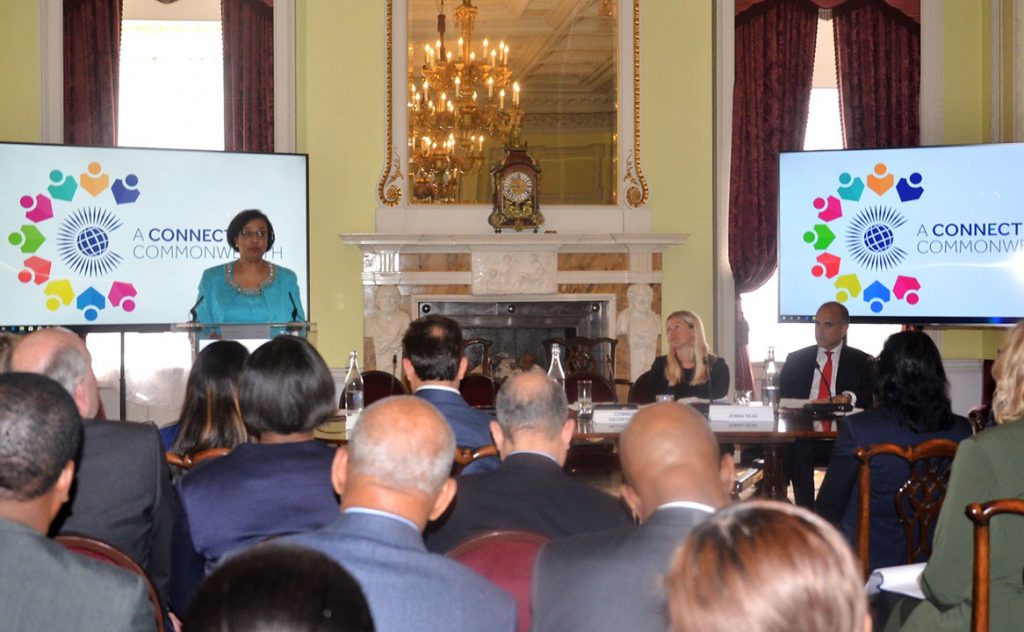 at COMSATS Secretariat, participated in the 1st Commonwealth ICT and Innovation Open Day, held at Marlborough House, London, on July 29, 2019. The Open Day focused on one of the themes (ICT and innovation) of the forthcoming Commonwealth Heads of Government Meeting (CHOGM) scheduled to be held in Kigali, Rwanda in 2020.
The event provided a platform to members of the diplomatic communities, Commonwealth organisations and partners to understand, appreciate, and reflect the work on data, digital transformation and innovation; showcase new products and services; as well as to increase the potentials for co-creation and innovation in the future.
Speaking on the occasion, Secretary General, H.E. Patricia Scotland, stated that Commonwealth has entered into partnerships with Bloomberg, GSMA and Global Innovation Fund in the backdrop of organization's motive to expand and sustain its capacity for undertaking wide ranging tasks.
Various sessions of the event covered briefing on Commonwealth Innovat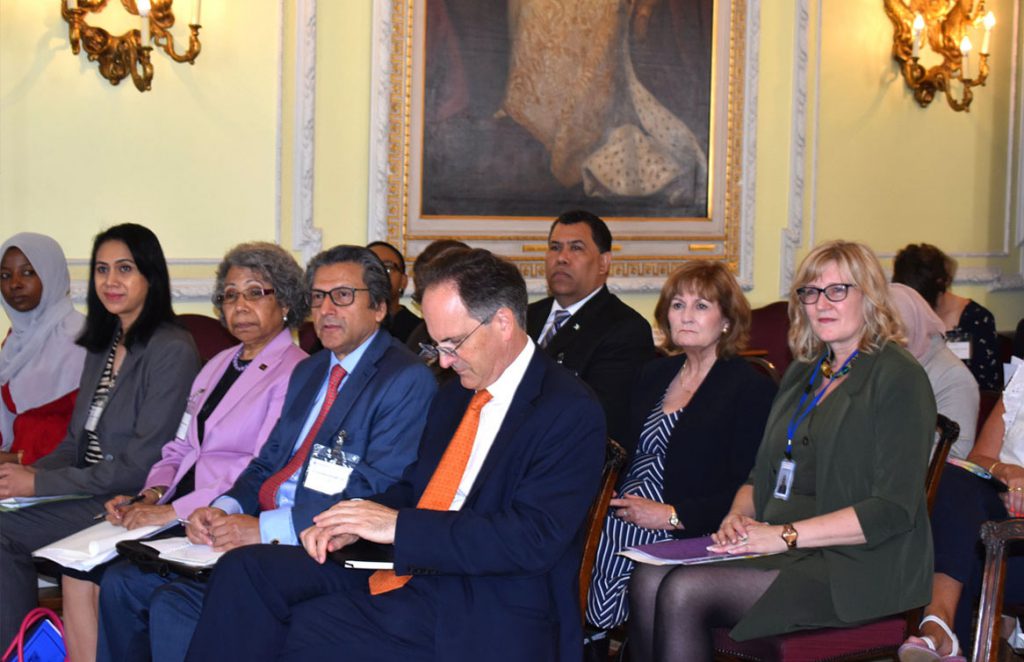 ion Hub and Data Platform along with presentations by representatives of GSMA (United Kingdom) and Bloomberg (United States). Briefings on online services, including Commonwealth Consultants database, OCCJR, Meridian and i-Library, were also a part of the event. The example of Rwanda's successful digital transformation and the setting-up of Kigali Innovation City as a leading innovation hub in Africa were also underscored during the event. As part of the Commonwealth-Bloomberg collaboration, Commonwealth Connected workspace was also launched. The facility will provide cutting-edge analysis and data on trade, economics and finance, and will be used for video conferencing, meetings and training.
Ambassador (R) Kamal, being the founder of COMSATS Centre for Climate & Sustainability (CCCS) housed at COMSATS Secretariat, showcased the undertakings of the Centre that resulted in positive response by several stakeholders for future collaboration.
During his sideline meeting with H.E. Patricia Scotland and Dr. Nabeel Goheer (Assistant Secretary General at Commonwealth), Ambassador (R) Kamal explored the possibility to further the bilateral cooperation between the two organizations through joint activities, such as organizing an event under the Commonwealth Fund for Technical Cooperation (CFTC).