Under the Belt & Road International Innovation Development Institute Network (ANSO-BIDI Institute Network) of the Alliance of International Science Organizations (ANSO), the Centre for Environmental Economics of the University of Chinese Academy of Sciences (CEE-UCAS), China, organized a special sub-forum themed on 'Innovation and Entrepreneurship, Sustainable Development'. The session was organized on the sidelines of the Greater Bay Area Science Forum 2022 (GSF-2022) on 13th December 2022. The objective was to highlight the role of science, technology and innovation, as well as green entrepreneurial ventures in view of emerging global challenges.
The session was opened by Prof. Desheng Wu, Director of the Research Centre for Environmental Economics of UCAS, China, and also included the remarks of representatives of S&T international organizations, R&D centres and universities who are members of the ANSO-BIDI Institute Network.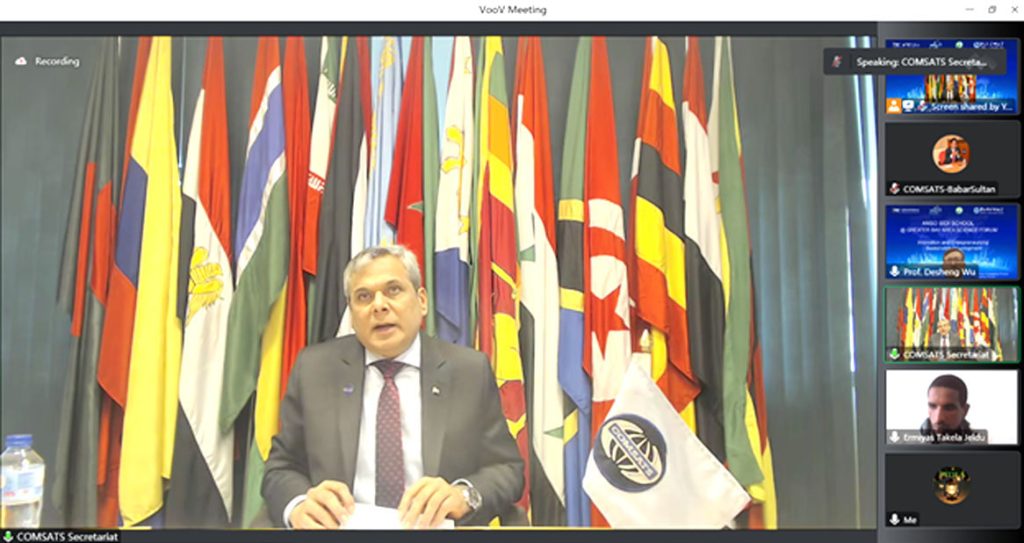 Delivering his speech on the occasion, Ambassador Dr. Mohammad Nafees Zakaria, Executive Director COMSATS, deemed innovation and entrepreneurship crucial in finding sustainable solutions to current global challenges, such as population explosion, climate change, and food insecurity. He also considered collaboration between business and academia important in developing knowledge and skills relevant to industry. He also noted various opportunities offered by Industry 4.0 for ST&I-led sustainable development, including advanced manufacturing, green product and process innovation, product life-cycle management, and value chain integration, among others. He was of the view that manufacturing industry must keep pace with sustainable and innovation-driven green manufacturing practices.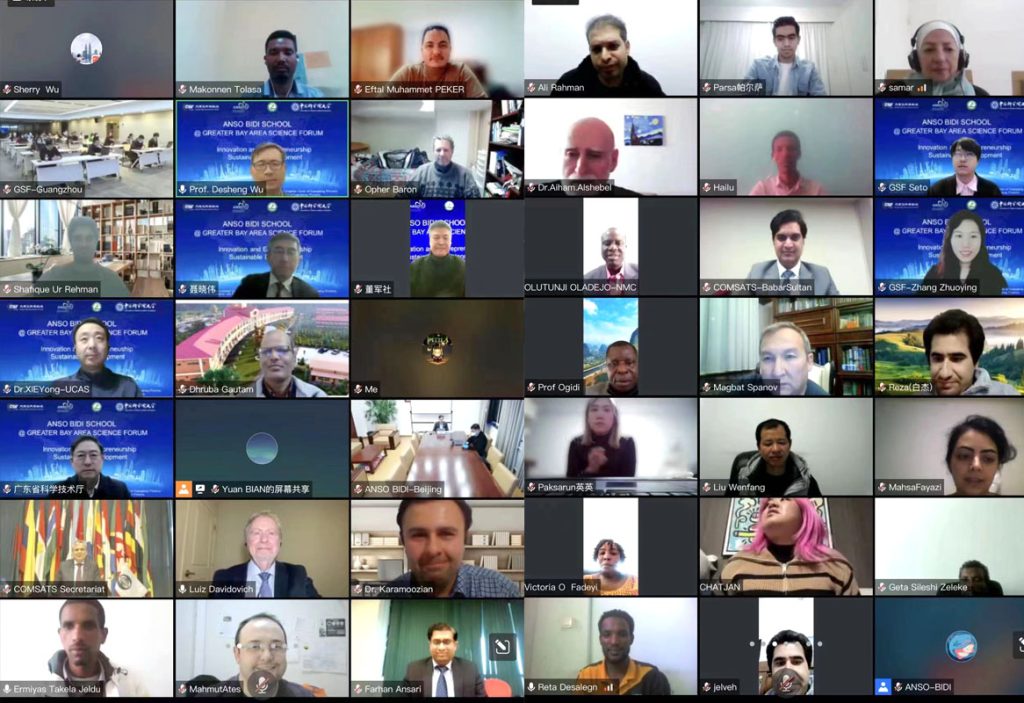 Dr. Zakaria also highlighted COMSATS' role in facilitating socio-economic growth of the developing countries through means, such as capacity-building, collaborative research and development, and exchange of knowledge, experiences, best practices, and technological resources among member countries. He also assured of COMSATS' active participation in the activities of ANSO-BIDI Institute Network to achieve common objectives.
The ceremony was followed by the fifth module of the ongoing ANSO-BIDI School on 'Innovation, Sustainable Development and Leadership Enhancement'.