A key player in South-South and Triangular Cooperation in the region, COMSATS partic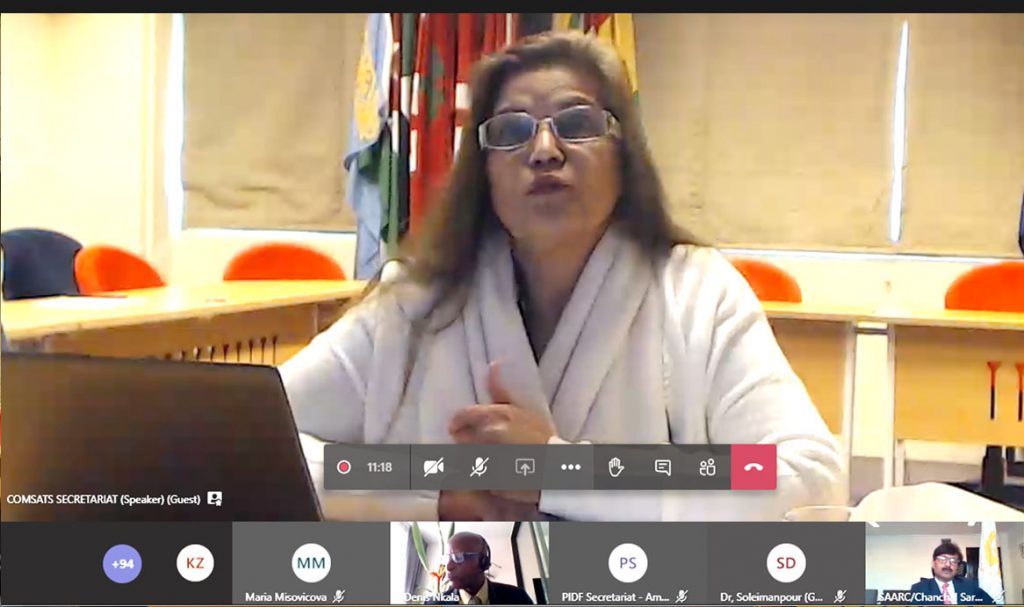 ipated in the 3rd Asia-Pacific Forum on South-South and Triangular Cooperation held under the theme "The Role of South-South Cooperation in Building Back Better from COVID-19 Pandemic in the Asia and the Pacific", on 25th November 2020. The forum was jointly organized by the United Nations Economic and Social Commission for Asia and the Pacific (UNESCAP); the United Nations Office for South-South Cooperation (UNOSSC); the Government of Indonesia; and the Thailand International Cooperation Agency (TICA), Ministry of Foreign Affairs of Thailand.
Ambassador (R) Fauzia Nasreen, Advisor (SDGs) at COMSATS Secretariat, gave a talk at the Forum that highlighted good practices and policies of Asian Pacific States as well as regional and sub-regional responses to help build back better from COVID-19 through South-South cooperation. The event attracted participation of heads of the development cooperation, South-South cooperation agencies within the governments of countries in Asia and the Pacific.
Speaking during the session on "Regional and sub-regional responses promoting South-South cooperation in addressing COVID-19 in Asia-Pacific", Amb. Fauzia shared COMSATS' key activities that helped share information, knowledge and experience as well as built relevant synergies among COMSATS' Member States to aid individual countries' responses to COVID-19.
As part of COMSATS' initiatives during COVID-19 period so far, Amb. Fauzia informed t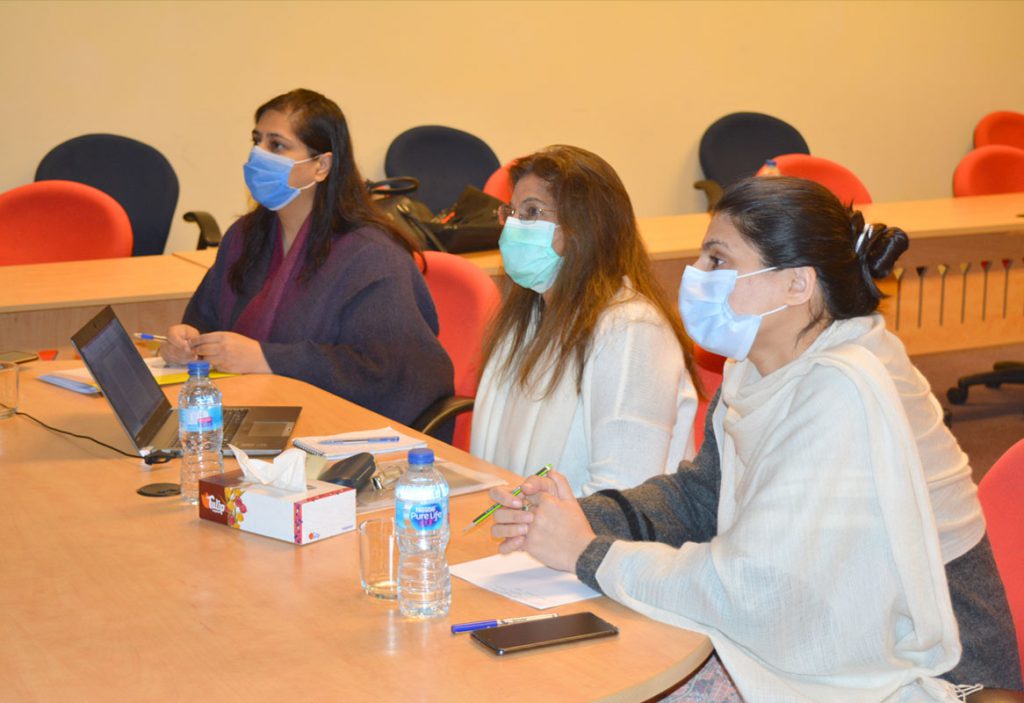 hat COMSATS Telehealth scaled-up its activities and provided training to telehealth professionals providing maternal health services to the vast rural community throughout Pakistan.
She also highlighted some R&D developments of COMSATS Centres of Excellence, including: development of robots for assisting paramedics by Centre in Indonesia; formulation of antibody cocktail against coronavirus by Centre in China; development of a unique dual gene LAMP test for the detection of COVID-19 infection by Centre in Pakistan; development of a potential herbal remedy by Centre in Tanzania; and designing of vaccine against coronavirus by Centres in Egypt and Turkey.
Identifying the gaps in promoting South-South cooperation in Asia-Pacific for post-COVID19 recovery, Amb. Fauzia opined that at the sub-regional level challenges exist in leveraging support of international organizations by inter-governmental organizations. She further stated that international organizations such as UNESCAP can help facilitate interactions among relevant stakeholders at the sub-regional level to generate ideas for effective response and recovery. Some recommendations made by Ms. Nasreen included:
To strengthen health emergency systems and cooperation on social protection at sub-regional levels;
To enhance South-South cooperation by strengthening mechanisms with involvement of state and non-state actors;
To support inter-governmental agreements to ensure ICT connectivity; and
To share information on public health measures to help build resilience against future pandemics.