Dr. Azeema Fareed, Principal Medical Officer & Focal Person COMSATS Telehealth Project, chaired WHO/EMRO – UNESCO webinar's session on "Social Impact of the COVID-19 Pandemic"
COMSATS participated in the World Health Organization Regional Office for the Eastern Mediter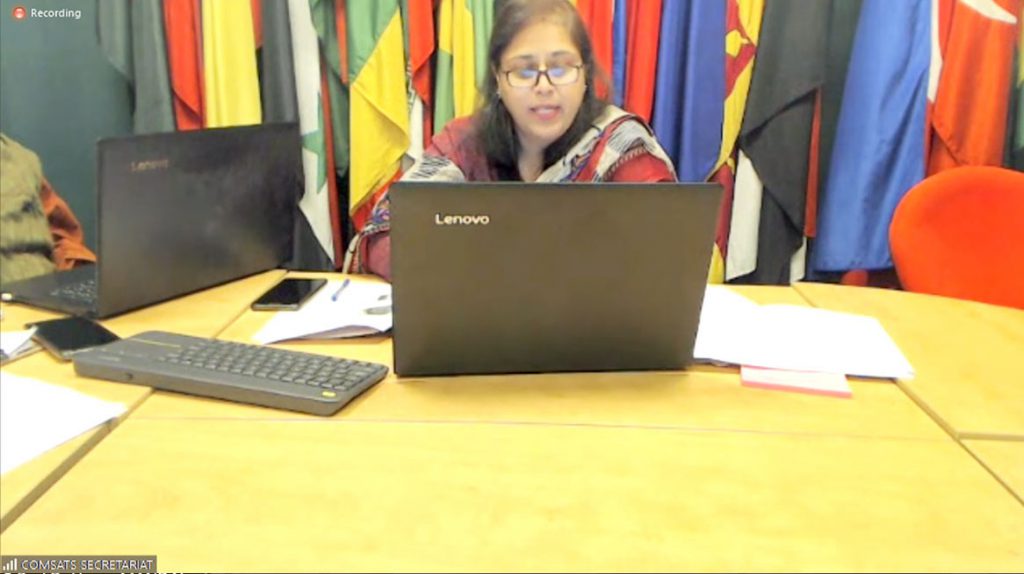 ranean (WHO/EMRO) and United Nations Educational, Scientific and Cultural Organization (UNESCO) joint webinar on "Fair, Equitable and Timely Allocation of COVID-19 Vaccines in the Arab States/ Eastern Mediterranean Region", held on 6th December 2021. Dr. Azeema Fareed, Principal Medical Officer and Focal Person COMSATS Telehealth Project, chaired this webinar's session entitled "Social Impact of the COVID-19 Pandemic". More than 60 field experts from the Middle East and Arab region participated in the event.
The webinar consisted of six technical sessions divided into two parts. The first part covered sessions on Public Good, Solidarity & Building Capacity; Role of Data & Research; and Ethical Principles and Realities on Vaccine Roll-out in the Arab/EMR, while panel discussions on Vaccine Hesitancy and Community engagement; Social impact of the COVID-19 Pandemic; and Key Ethical Principles in Time of COVID-19 Pandemic and Vaccination were held during the second phase of the event.
The opening session was chaired by Prof. Gamal Serour, Former President of Internation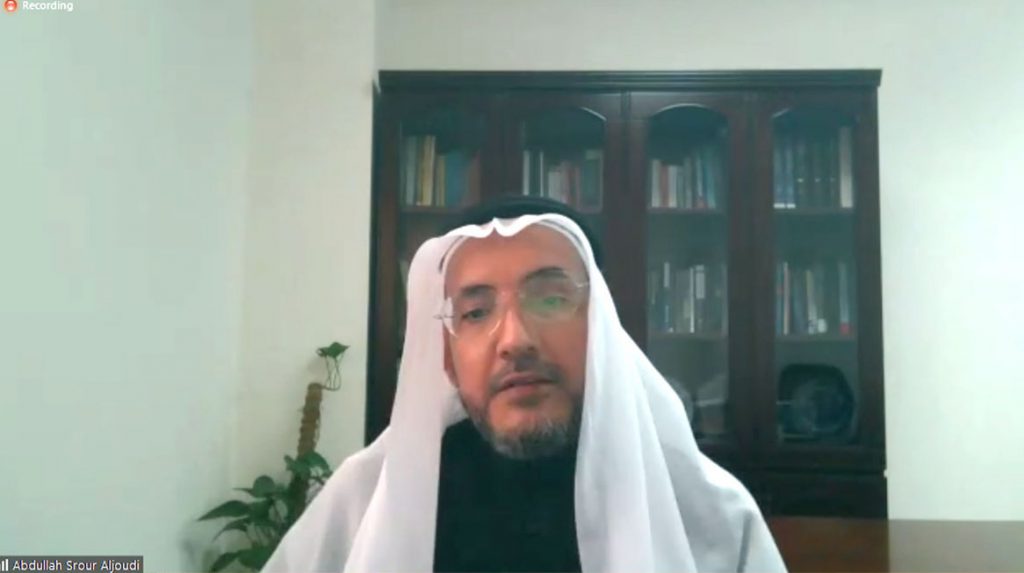 al Federation of Gynecology and Obstetrics (FIGO), Egypt, and featured remarks of experts from WHO/EMRO, UNESCO, and League of Arab States (LGA).
Chaired by Dr. Fareed, the fifth session highlighted impacts of COVID-19 Pandemic on various socio-economic indicators such as health and education. Session panelists included Dr. Abdullah Al-Joudi, Member National Committee of Health Ethics, Saudi Health Council, Riyadh, Saudi Arabia; Dr. Samar Elfeky, Technical Officer in Division of Healthier Populations, WHO/EMRO; and Dr. Nijmeh Al-Attiyat, IBC member and Associate Professor, Hashemite University, Jordan.
Opening the session, Dr. Fareed opined that COVID-19 pandemic has negatively affected progress towards Sustainable Development Goals (SDGs). Citing relevant statistics, she noted that 2.8 to 3.4 million people of Eastern Mediterranean Region (EMR) have been pushed back into extreme poverty. This economic and health crisis has given rise to, highlighted and exposed the deep social inequalities around the globe. She opined that an unequal distribution of vaccines will further deepen these inequalities and widen the gap between the rich and the poor and will reverse decades of hard-won progress on human development.
Dr. Abdullah Al-Joudi highlighted the issues and measures related to governance, commerce and public health management in Saudi Arabia through statistics from different national and international reports. He mentioned that like other countries, Saudi Arabia also adopted the strategy of digitalization to resume and gain positive outcomes in the field of education, economy, food supplies and public health. Dr. Al-Joudi was of the view that realistic approach should be adopted to address far reaching consequences of the Pandemic.
The second speaker, Dr. Samar Elfeky discussed the key policy challenges during the pandemic having far reaching social impact and leading to a number of gender-related issues. She voiced concerns for displaced people, nomads, immigrants and other such vulnerable groups of the population. She also emphasized the need for mapping inequalities and expanding health services, as well as formulating tailored strategies for immunization with regard to COVID-19 as well as general 2020 global immunization goals.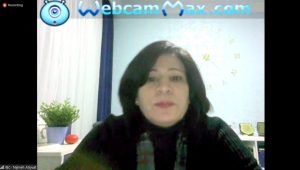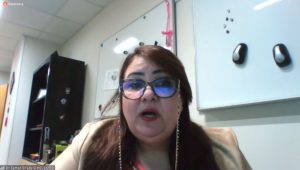 The last speaker of the panel, Dr. Nijmeh Al-Attiyat, highlighted disruptions in the education sector caused by COVID-19 crisis and associated challenges. She mentioned that learning of 1.6 billion pupils across the world especially in Low-to-Middle-Income Country (LMICs) got affected during the pandemic. Dr. Al-Attiyat believed that it is necessary to offset this loss which is possible with right adaptation of new policies, ICTs and online learning materials.