This year the International women's day was celebrated under the theme: "Women in Leadershi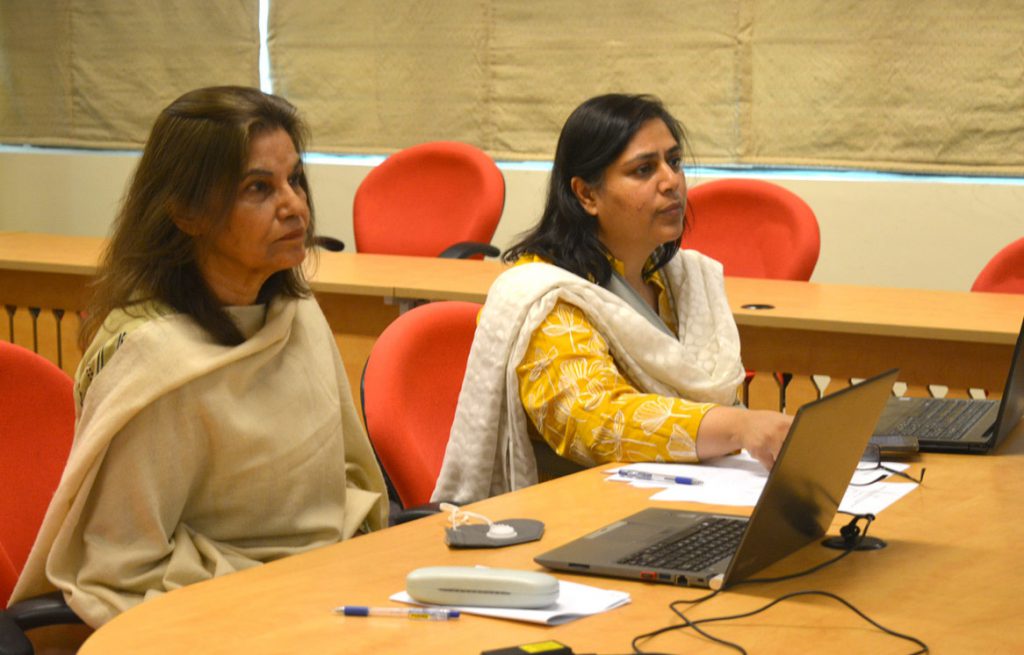 p: Achieving an Equal Future in a COVID-19 world," that aimed to acknowledge the tremendous efforts by women and girls around the world in shaping a better future and recovery from the COVID-19 pandemic and highlight the gaps that remain.
With the foregoing in view, COMSATS Secretariat organized a webinar on "International Women Day: Building Inclusive Science Environment in the South", on 8th March 2021. The event aimed to celebrate women's achievements and success in Science, Technology and Engineering and to highlight challenges limiting women's participation in science-led socio economic development. Eminent women speakers from the global South delivered their talks reflecting on their journey in Science & Technology careers.
Amb. (R) Fauzia Nasreen, Advisor for SDGs at COMSATS chaired the session. In her opening remarks, she emphasized on the equal participation of men and women in scientific research that drives innovation and strengthens economy. She stressed that science, technology and innovation are crucial for a more sustainable and prosperous future. She emphasized that given the challenges confronting the world, Global South in particular, gender inequalities are detrimental to S&T-led development. She emphasized that inclusive environment for promotion of STEM education and careers is equally important for building the leadership in women scientists.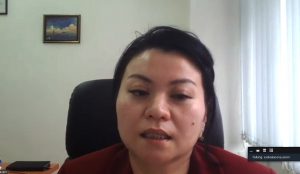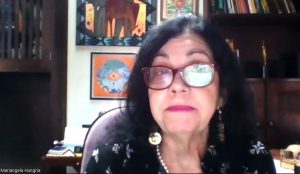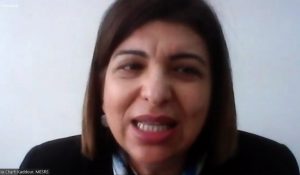 Dr. Assemgul Kalikumarovna Sadvakassova, Deputy Dean, Al-Farabi Kazakh National University, showed how women can continue their work as scientists along with taking care of their families. She considered balance between professional, and domestic lives absolutely necessary. This is how, she added, she herself was able to pursue her career in Science. She hoped that her successful efforts could serve as an example for girls and women on how they can contribute in their respective fields.
Eng. Abeer Arafat, Assistant to the President for Special Projects, Royal Scientific Society (RSS), Jordan, in her presentation introduced another area of scientific knowledge and research that pertains to applying scientific knowledge to museums. She stated that women are playing equally important role in preserving and conserving historical artifices and intellectual wealth in their country. She also acknowledged the leadership and guidance of Princess Sumaya in achieving success as a member of RSS team. Ms. Abeer highlighted how she pushed herself to achieve excellence during her involvement in various projects and as an in-charge at international organization. In RSS she is playing vital role in building networks and other relationships.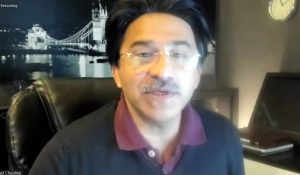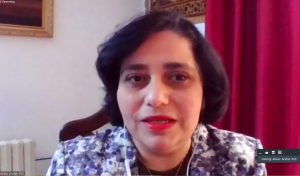 In her inspiring talk on the occasion, Prof. Mariangela Hungria, Researcher, Embrapa Soja, highlighted the way of living in older days in Brazil that was quite difficult for her as she strived to pursue her career as a scientist. From early age, another inspiring woman – her grandmother – supported her to avail all the opportunities that came her way during the journey. She strived to maintain work-life balance throughout her life while focusing both on her career and personal life. She considered dreams very important for growth of any kind.
Prof. Samia Charfi, Director General of Scientific Research in the Ministry of Higher Education and Scientific, Tunisia, highlighted contribution of women in science and technology in her country with 55% researchers and 70% post-docs. She also shared her experience of facing sensitive issues related to gender equality and perseverance through those challenges that helped in building her career. Further, she hoped that with the passage of time, young women researchers will be seen at more top level positions.
Dr. Sohail Chughtai – a consultant orthopedic surgeon based in UK – was also invited to share perspective on the theme of the event from the opposite gender working in the field of science. He highlighted that the perceptions are changing in modern era and the role of women in Science and Technology is now considered equally important. He was of the view that keeping women away from the jobs and demanding fields is still dominant societal behavior especially in remote areas. On the other hand, in progressive societies girls are now excelling in every field.
The session ended with closing remarks of Dr. Azeema Fareed, Principal Medical Officer COMSATS Secretariat, who thanked the speakers for sharing their views on this important day.