Two new projects of COMSATS, COMSATS Joint Centre on Industrial Biotechnology (CCIB) and COMSATS-ITS Center of Advance Research and Innovation on Artificial Intelligence, IoT and Robotics (CISARI – AIR) are underway to be established in China and Indonesia.
In a recent presentation session, senior officials from COMSATS Centres of Excellence, Tianjin Institute for Industrial Biotechnology (TIB), China, and Sepuluh Nopember Institute of Technology (ITS), Indonesia, shared developments with regard to the new Centres.
Director-General TIB, Prof. Jibin Sun announced the establishment of CCIB under the fra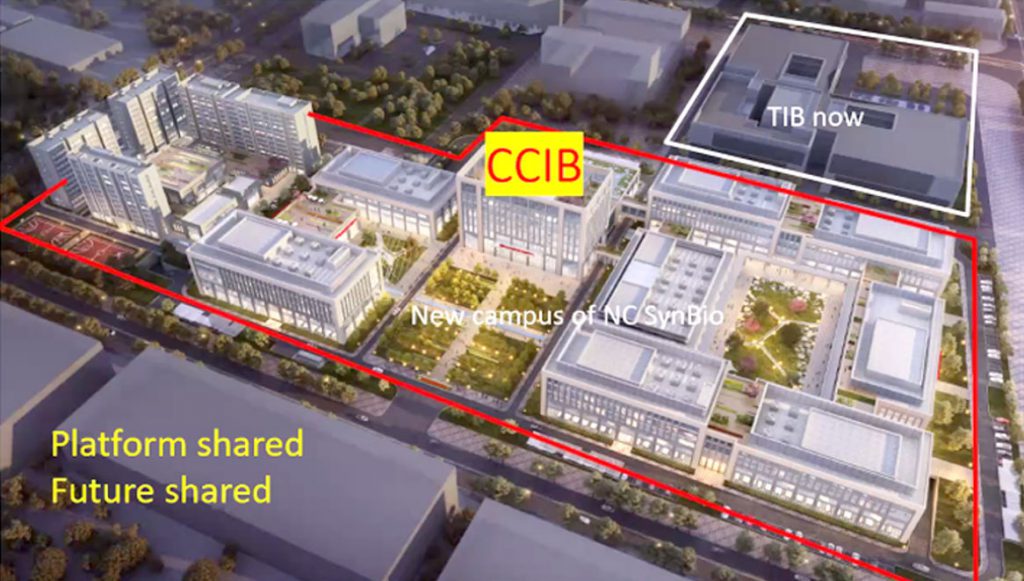 mework of the National Technology Innovation Center of Synthetic Biology (NIC-Synbio). CCIB is being set-up at TIB with support of the Chinese Ministry of S&T and Tianjin local government. Prof. Sun informed that CCIB is a comprehensive, integrated, open and shared platform to promote industrial biotechnology cooperation and bio-industry development among COMSATS' Member States. CCIB would utilize its technological resources to provide opportunities for collaborative R&D projects, capacity building activities (workshops, scholarships, fellowships, expert-exchange), establishment of collaborative innovation network, technology transfer and think-tank services to COMSATS Member States and Network utilizing the funds available under NIC-Synbio (8 million RMB/1.2 M USD).
Prof. Bambang Pramujati, Vice Rector of Research, Innovation, Partnership and Alumni, Sepuluh Nopember Institute of Technology (ITS), presented details on proposed CISARI-AIR, as well as ITS' activities in their fields.
Prof. Pramujati informed that ITS has 10 research centres including artificial intelligence and IoT. It was informed that ITS also has 5 Centres of Excellence including 'Artificial Intelligence for Healthcare and Society'. He further informed that ITS' main focus is on emerging technologies which include: big data analytics, internet of things, artificial intelligence, robotics, cloud computing, new material, 3D printing, virtual reality etc., which is aligned with the mandate of CISARI – AIR. Prof. Pramujati stated that ITS has Science and Techno-park which has been upgraded by integrating Automotive Centre, ICT & Robotic Centre and Creative Centre.
With regard to the activities of ITS' Centre of Excellence for Artificial Intelligence for Healthcare and Society, he informed that in order to combat infectious disease including COVID-19, various products are being developed at ITS such as: robot raisa, robot violeta, brain anatomical morphological accurate generator (BAMAG), CAD/CAM – integrated digital design (IDIG), diabetic retinopathy detection, intelligent tele-dermatology system, CAI for osteoporosis; CAI for leukemia; AI for rehabilitation; and AI for TB- analyzer. Moreover, AI related research of ITS is facilitating smart city projects as well as intelligent transportation such as ITS autonomous boat, ITS autonomous car, traffic congestion system, smart parking system, etc.
Prof. Pramujati informed that ITS is providing quality education in field of artificial inte

lligence including networking; big-data & machine learning as well as providing lab education, such as Advanced ICT & Robotics Laboratory (AICTR-LAB); Network & Infrastructure Core Laboratory (NICE-LAB); Innovation & Development Laboratory (AID-LAB); and Dissemination & Incubation Center Laboratory (DICE-LAB).
Prof. Pramujati informed that ITS and COMSATS are planning to establish CISARI – AIR which is expected to be supported by multi-stakeholders, envisaged as an effective platform to share expertise with other Network Members and Member States through capacity building, trainings and certifications, joint publications, joint graduate programmes, formation of international network. In this regard, a road map was highlighted by Prof. Pramujati in which various steps to be achieved in next decade were underlined for establishing the aforementioned Centre.