COMSATS Centre for Climate and Sustainability (CCCS) in collaboration with the United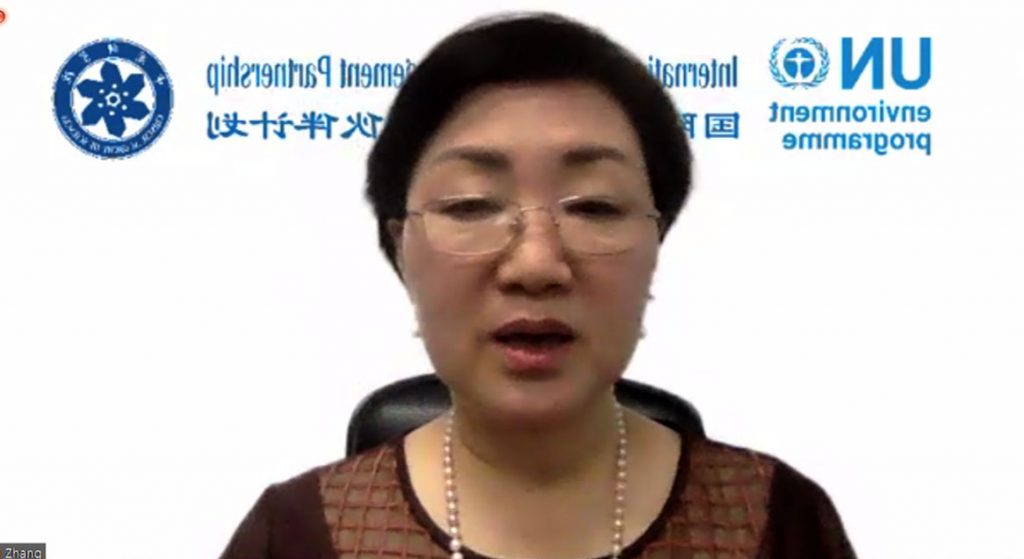 Nations Environment Programme-International Ecosystem Management Partnership (UNEP-IEMP) organized a virtual conference to commemorate the World Environment Day. The conference bearing the theme of the Day – Ecosystem Restoration – was held on 7th June 2021 with speakers from China, Colombia, Ghana, Jamaica, Jordan, Kazakhstan, Pakistan, and Sri Lanka.
Opening the conference, Ms. Kerstin Stendahl, Head of Ecosystems Integration Branch, UNEP, shared UNEP's schema for UN Decade of Ecosystem Restoration while also highlighting the significance of the Day.
In his keynote address, Mr. Malik Amin Aslam Khan, Special Advisor to Prime Minister (SAPM) on Climate Change, Government of Pakistan, shared key interventions made by Pakistan to mitigate the effects of climate change. He notified that Pakistan has opened 15 national parks and initiated "Recharge Pakistan" project to help reserve flood water as a nature based solution. Being this year's host of World Environment Day in partnership with the UN Environment Programme, Pakistan further aims to strengthen these efforts to achieve national and global targets to help fight climate change.
During the first session, speaker from China, Ms. Guoqin Wang, Program Manager at U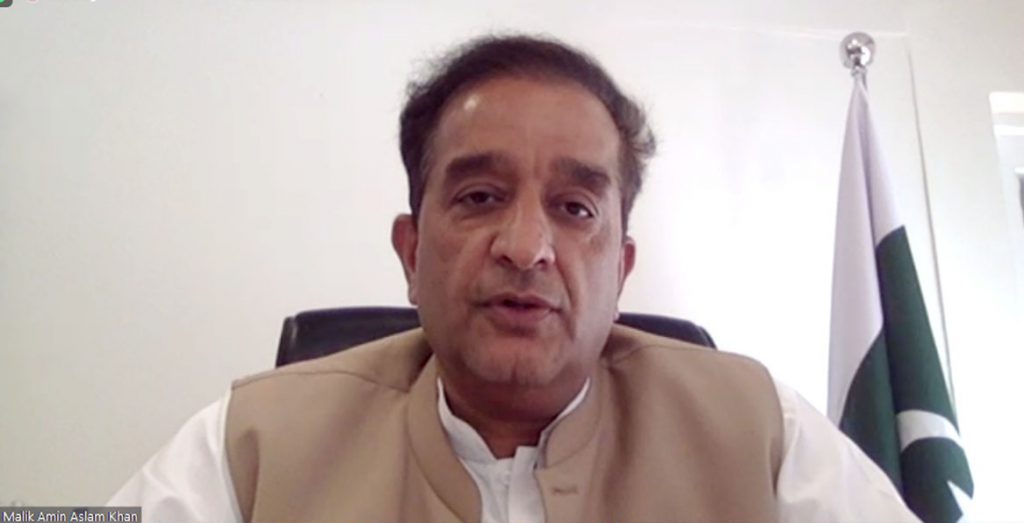 NEP-IEMP, informed about institutions and key approaches that helped China restore its ecosystems.
Dr. Ernest Foli, Principal Research Scientist, Council for Scientific and Industrial Research (CSIR), Ghana, and Dr. Linxiu Zhang, Director, UNEP-IEMP moderated the second session where panelists discussed issues and scientific solutions to tackle ecosystem degradation.
Dr. Yu Liu, Deputy Director, Synthesis Center of Chinese Ecosystem Research Network (CERN), Chinese Academy of Sciences, China, shared a case study of Karst region in China and developments made since 1996 for the conservation of environment. Mr. Mauricio Andrés Valencia Camelo, Environmental Engineer at the International Centre for Physics (CIF), Colombia, shared key issues of environmental degradation in Colombia. He was of the view that anthropogenic activities along with unsustainable agricultural practices have played a major role in the degradation of environment.
Dr. Lucy Amissah, Senior Research Scientist at CSIR-Forestry Research Institute of Ghana (FORIG), Ghana, shared some forest restoration projects of Ghana. She deemed role of local communities highly significant for the restoration of forest area. Discussing mangroves degradation in Jamaica, Prof. Terrence Forrester, Director, UWI Solutions for Developing Countries (UWI SODECO) University of the West Indies, Jamaica, considered charcoal production one of the key factors contributing towards this damage.
In his talk, Dr. Maher J Tadros, Professor in Vegetation Ecology and Management Department of Natural Resources and Environment, Jordan University of Science and Technology, Jordan, detailed a case study of invasive species being replaced by native species to abate ecosystem degradation in Jordan. Dr. Dinara Abiyeva, Managing Director of GIS-Centre, JSC Institute of Geography and Water Security, Kazakhstan, discussed the role of Geographic Information System (GIS) to combat climate change challenges, whereas, Dr. Rangika Bandara, Senior Lecturer, Department of Zoology and Environmental Management, University of Kelaniya, Sri Lanka, shared key plans and strategies of Sri Lanka to combat climate change.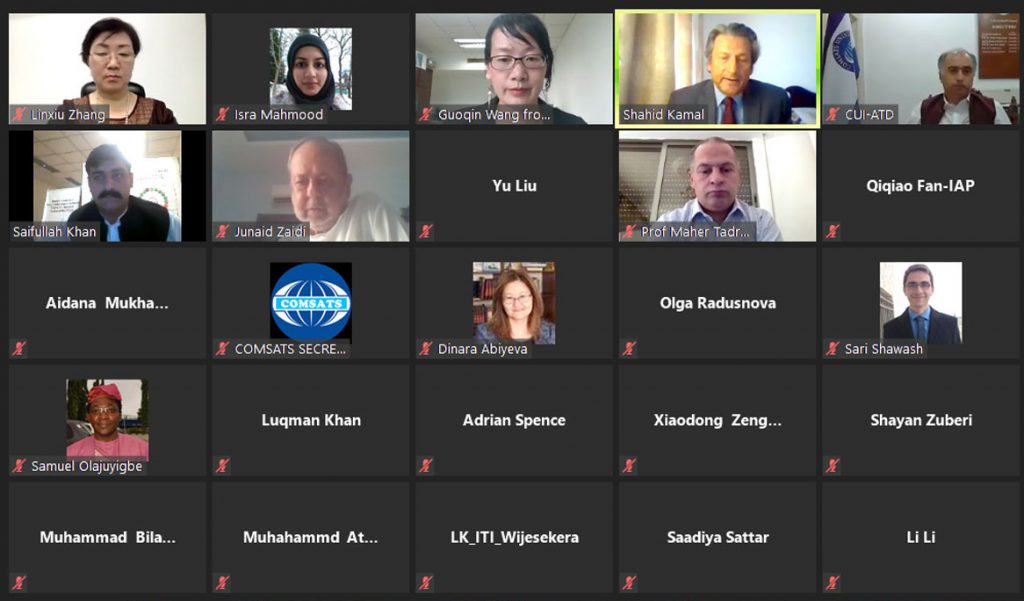 Closing the conference, Dr. Linxiu Zhang shared the economic, social and environmental benefits of ecosystems and stated that degradation of ecosystem increases the rate of natural disasters. She considered research and science-based solutions imperative to combat this challenge.