Under the COMSATS' Lecture Series themed on "South – South and Triangular c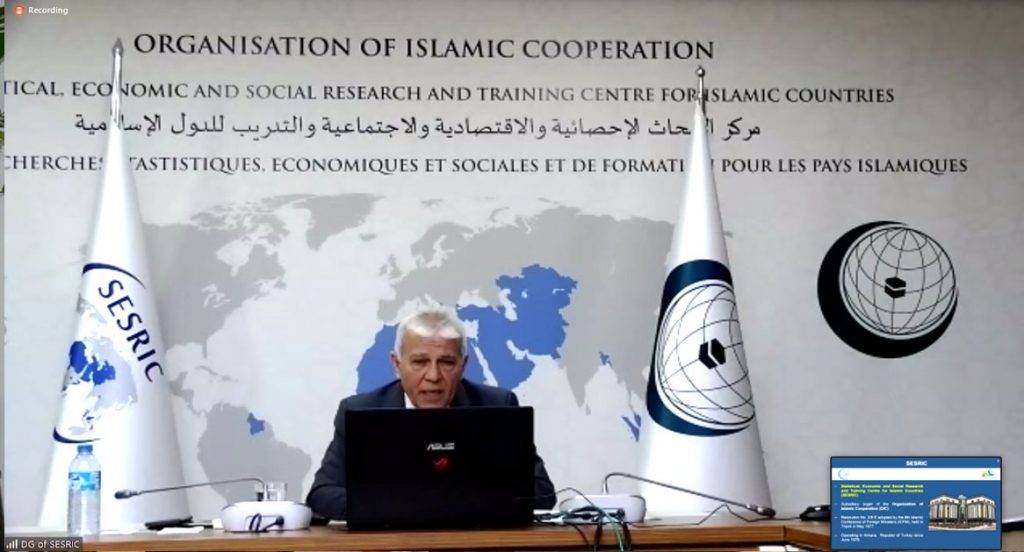 ooperation for socio-economic development in the South", second lecture was held on 5th January 2021 having the representation of 24 officials from COMSATS' Focal Ministries, Center of Excellence and COMSATS Secretariat.
This Lecture Series has been initiated to help share knowledge, experience and insights on how to effectively address the socio-economic needs of the developing countries through South-South and Triangular cooperation in science and technology.
Opening the session, Executive Director COMSATS, Dr. S.M Junaid Zaidi, welcomed the participants and extended gratitude to the speaker of the session, H. E. Nebil DABUR, Director General, Statistical, Economic and Social Research and Training Centre for Islamic Countries (SESRIC), Turkey.
In his lecture entitled "South – South Cooperation for Socio-economic Development of the South: The Experience of SESRIC", Dr. Dabur presented historical perspective of South-South Cooperation (SSC) highlighting the principles, components and modalities of such cooperation framework. He mentioned that capacity development, horizontal partnerships, diversity of choices, cost effectiveness, demand driven character and adaptability are key features of SESRIC' interventions relating to SSC. He also deemed some principles effective for result oriented SSC.
He deemed sharing of experiences and good practices, capacity building, and strengtheni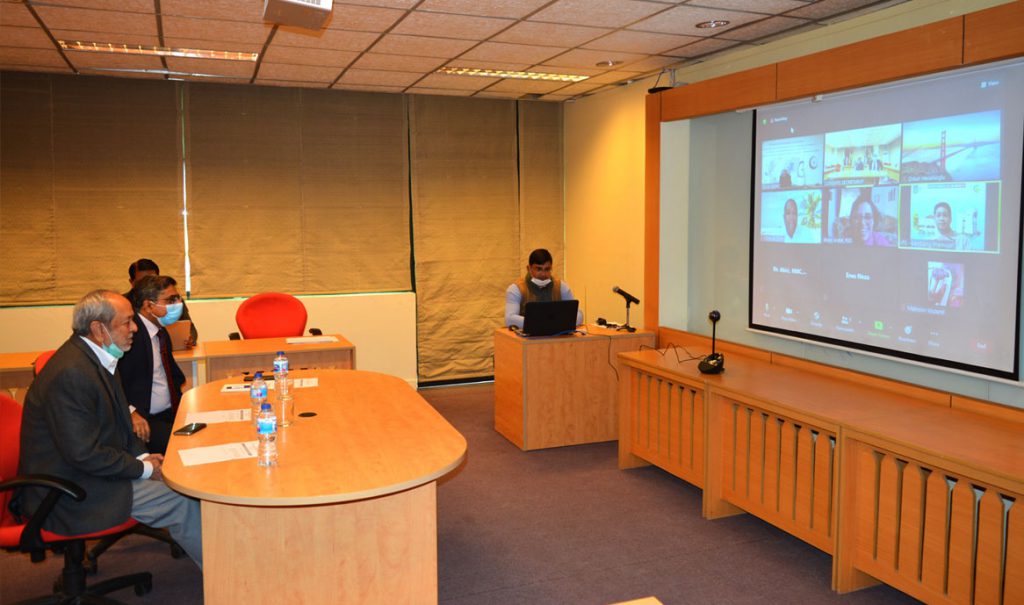 ng of networks and partnerships imperative for sustainable South-South Cooperation. He was of the view that developing countries need to enhance their capacities to find solutions to their development problems through sharing of knowledge and resources.
Dr. Dabur shed light on the mandate and activities of SESRIC and shared with the participants his Organization's report titled "South-South in action: transforming potential into shared prosperity".
It was also informed that being the subsidiary organ of OIC, SESRIC is engaged in research, training and statistical analysis, short-term statistical training courses, technical missions, workshops, and online courses in the areas pertaining to South-South Cooperation. SESRIC has also been bringing out implementation surveys, strategies and cooperative frameworks and sectorial reports. Sharing his organization's future plans, Dr. Dabur informed that SESRIC is planning to hold capacity-building activities in the fields of tourism, diplomacy, environment, poverty alleviation, agriculture and health sector, among others.
Concluding his lecture, the Director General of SESRIC welcomed cooperation from COMSATS' Network in the areas of mutual interest.