COMSATS Joint Centre for Industrial Biotechnology (CCIB) was inaugurated on 14th Apr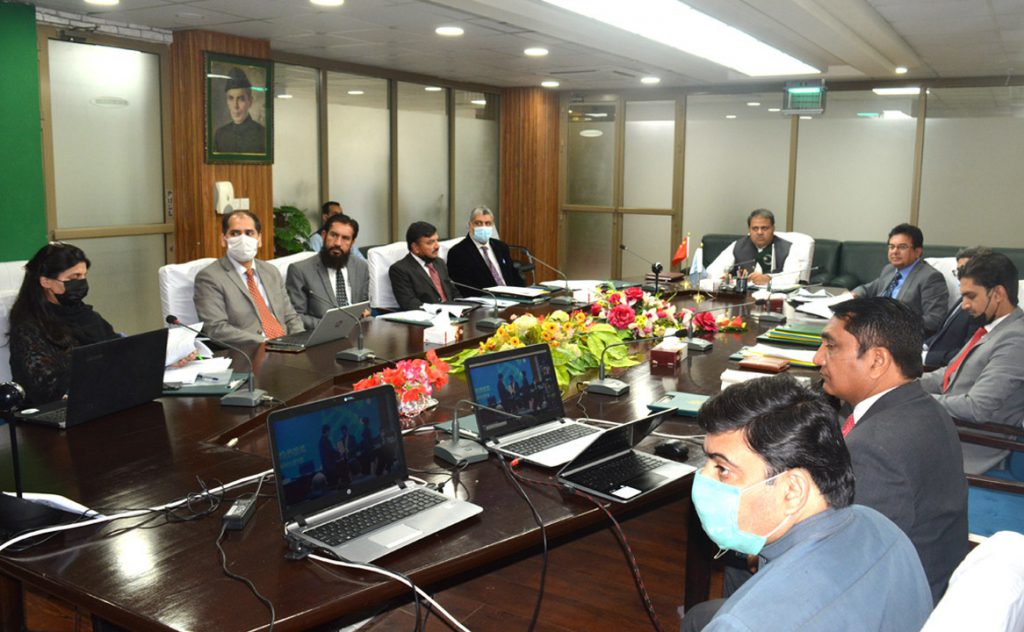 il 2021, in Tianjin, China. The Centre has been established in collaboration with COMSATS Centre of Excellence in China, the Tianjin Institute of Industrial Biotechnology (TIB). Mr. Linhao Chen, Deputy Director-General, Department of International Cooperation, Ministry of Science and Technology, China; Mr. Weidong Wang, Deputy Mayor, Tianjin Municipal People's Government; and Prof. Dr. Yanhe Ma, Director General TIB, inaugurated the Centre.
The inauguration ceremony was physically attended by representatives from Chinese Ministry of Science and Technology (MoST), Tianjin Government, Chinese Academy of Sciences (CAS), the Alliance of International Science Organizations (ANSO), and CAS-TWAS Centre of Excellence for Biotechnology, among others. In addition, representatives of COMSATS' Focal Ministries, Centres of Excellence, and COMSATS Secretariat virtually attended the ceremony.
At the inaugural, the establishment of the Centre was formalized through signing of an Agreement by Dr. Arshad Mahmood, Executive Director COMSATS, and Prof. Dr. Yanhe Ma, Director General TIB. Housed at TIB, the CCIB will serve as a comprehensive, integrated, open and shared platform to promote industrial biotechnology cooperation and bio-industry development among COMSATS Member States. The Joint Centre would, inter alia, facilitate collaborative R&D activities, capacity building (through training courses and academic exchange activities), S&T consultancy services, and technology transfer among COMSATS Member States and Centres of Excellence.
In his inaugural remarks, H.E. Chaudhry Fawad Hussain, Federal Minister for S&T, Gov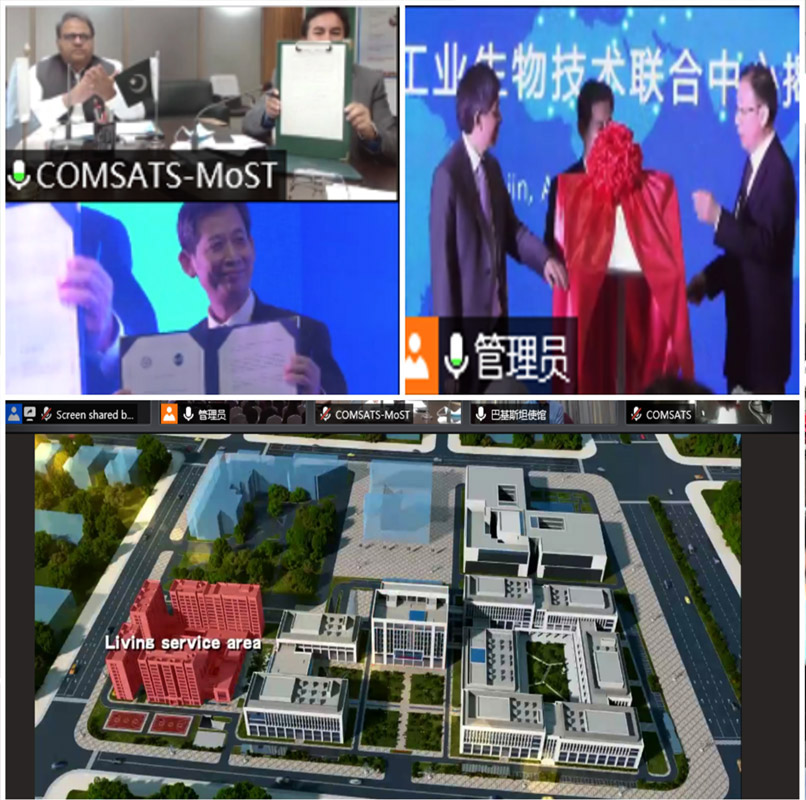 ernment of Pakistan, and Chairperson COMSATS Consultative Committee, thanked and acknowledged the financial support and patronage of the Chinese Ministry of Science and Technology (MoST), and the Tianjin Government for the establishment of CCIB under the framework of National Center of Technology Innovation for Synthetic Biology (NC SynBio). He also appreciated the role being played by COMSATS in facilitating collaborations among the developing countries in S&T domains. He noted that scientific prowess in industrial biotechnology will go a long way in improving agriculture, healthcare, environment, and other areas of importance, and humanity will be able to fight the challenges of hunger, poverty, diseases and environmental degradation in an effective manner. Speaking on the occasion, Mr. Linhao Chen, Deputy Director-General, Chinese Ministry of Science and Technology, noted that R&D collaboration in industrial biotechnology will bring great benefits to COMSATS' Member States.
Dr. Mahmood, in his remarks, noted that the Joint Centre will have far-reaching benefits at both regional and global scale by potentially contributing to the solutions to some of the grand challenges of present times. Prof. Ma hoped that CCIB will help strengthen TIB's ongoing collaboration with other S&T centres in COMSATS' Member States.
During the meeting, the appointed Director of CCIB, Prof. Dr. Jibin Sun, gave a brief on development plans, programs and activities of the Centre. Subsequently a consultative meeting was held among the members of CCIB's Consultative Committee and TAC. The meeting discussed means to promoting high-level joint R&D; furthering innovative ways for capacity building; promoting technology transfer among the member countries; and building the Joint Center into a high-end think tank.