COMSATS collaborated with ICESCO and other organizations in MENA region to discuss COP26 outcomes and consensus reached on key actions to address climate change.
COMSATS and the Islamic World Educational, Scientific and Cultural Organization (ICESCO) jointly held a webinar to deliberate on outcomes of the twenty-sixth UN Climate Change Conference (COP26) and relevant pledges from the Islamic world and African continent. Held on 15th February 2022, the webinar had the theme "Adaptation and Mitigation: Joining Efforts to Activate Climate Action". Physically hosted at the headquarters of the Hassan II International Environmental Training Center in Rabat, the hybrid event also had the support of UNESCO Office for the Maghreb, Morocco; the Climate Change Competence Center (4C Maroc), Morocco; the Regional Center for Renewable Energy and Energy Efficiency (RCREEE), Egypt; and the United Cities and Local Governments of Africa (UCLG), Morocco.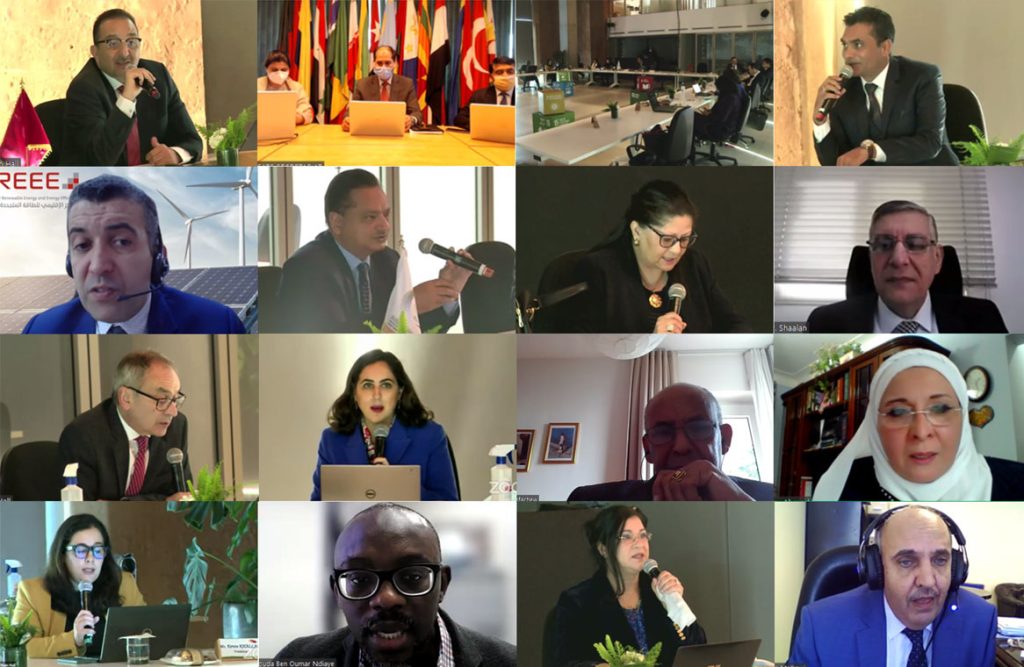 Notable speakers from the United Nations Technology Bank for Least Developed Countries, Turkey; Egyptian National MAB Commission to UNESCO, Egypt; World Health Organization (WHO), Jordan; Islamic Development Bank (IsDB), Washington; UNESCO Office for the Maghreb, Morocco; 4C Maroc, Morocco; RCREEE, Egypt; UCLG, Morocco; Mohammed VI Foundation for the Protection of the Environment, Morocco; COMSATS, Pakistan; and ICESCO, Rabat participated in the webinar.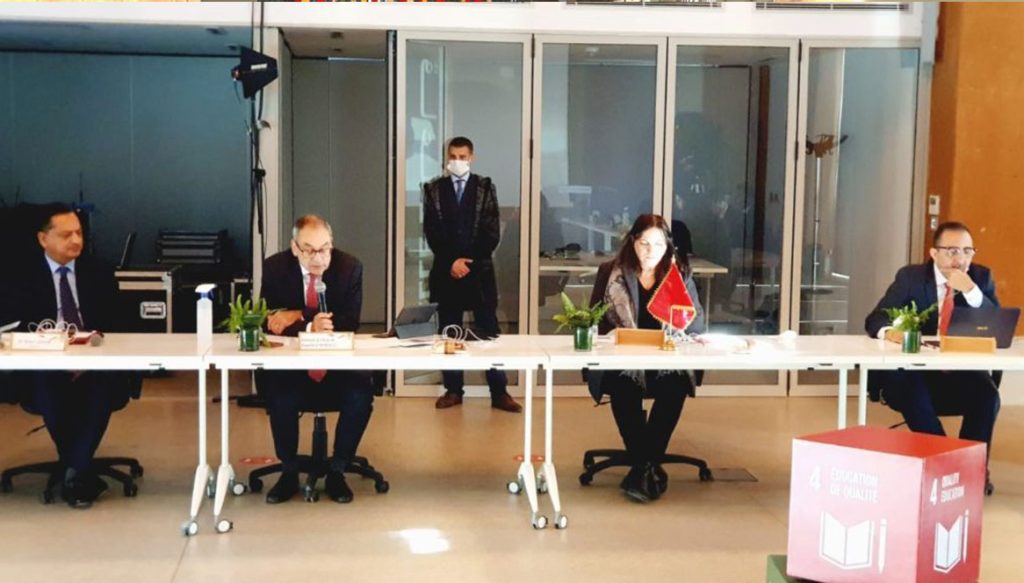 The webinar had virtual gathering of over 110 from 36 countries, including Algeria, Bangladesh, Burkina Faso, Cameroon, Canada, Chad, Congo, Ethiopia, Egypt, France, Gabon, Gambia, Greece, Guinea, Japan, Jordan, Kazakhstan, Libya, Madagascar, Mali, Morocco, Niger, Nigeria, Pakistan, Palestine, Rwanda, Senegal, Saudi Arabia, Sri Lanka, Tanzania, Turkey, Togo, Jamaica, UK, USA, and Yemen. The participants included policy makers, scientists, academicians, experts on climate change, industry experts, environmentalists, sustainable development practitioners, and representatives of governments, UN agencies, international organizations, academic institutions and civil society.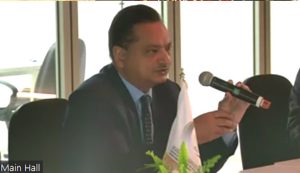 In his welcome address, Dr. Raheel Qamar, Head of ICESCO's Science and Technology Sector, stated that ISESCO was pleased to collaborate with COMSATS, Mohammed VI Foundation for the Protection of the Environment, and other partner organizations for this webinar. He hoped that the webinar would help increase awareness on the significant contributions that international partnership and cooperation can bring to climate change mitigation and adaptation.
In his video-recorded message for the occasion, Prof. Dr. Ashraf H. Shaalan, Chairperson COMS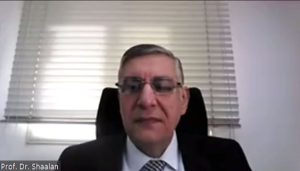 ATS Coordinating Council, noted considered the theme of the webinar important owing to its significance to global concerns, discourses and deliberations on adverse impacts of climate change. Prof. Shaalan emphasized that the efforts to incorporate agenda on climate change challenges in policymaking – effective policies with strong implementation mechanisms for risk-reduction and resilience-building measures – should remain at the forefront of our attention and activity.
Speaking on the occasion, Dr. Najat Zarrouk, Director of the African Local Government Academy (ALGA) of UCLG-Africa, shared the role of UCLG in encouraging voluntary actions to mitigate climate change and move toward a more resilient and low-emission society. She highlighted that UCLG works with cities, local governments, associations, organisations and networks aimed at helping cities and local governments mobilise and support ambitious and planned climate and energy initiatives in their communities.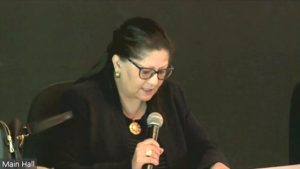 Speaking on the occasion, Dr. Mohammad Alaoui, Head of the Department of Natural and Exact Sciences, UNESCO Office for the Maghreb, urged the Member States to help bringing about major social, economic and technological changes to reduce emissions. He was of the view that all countries need to become more resilient in view of the fact that climate change further exacerbates poverty and inequality situations and poses a major threat of displacing 216 million people by 2050.
Ms. Kenza Khallafi, Partnerships Officer, Mohammed VI Foundation for the Protection of the Environment emphasized on climate change being a global issue necessitating urgent global response. Expressing concern over extreme weather events around the world, she opined that development finance institutions have a vital role to play in supporting developing countries transitioning towards climate-smart, resilient, and inclusive economies.
The guest of honour, H.E. Mr. Simon Martin CMG, Her Majesty's Ambassador of the UK to the Kingdom of Morocco, urged both the developed and developing countries alike to come together to protect Environment and adhere to the Paris Agreement on Climate Change. His Excellency highlighted the significance of stronger financial resources mobilisation from national and international sources to help developing countries in strategizing and developing their transformative approach to climate change adaptation and mitigation. He went on to stressing the need for collaboration and teamwork for ensuring long-term climate-resilient development and progress.
The webinar featured presentations by Mrs. Rajae Chafil, Director of 4C Maroc; Dr. Jauad El Kharraz, Executive Director of RCREEE; Dr. Daouda Ben Oumar Ndiaye, Lead Climate Change Expert at IsDB; Mr. Mazen Malkawi, Regional Advisor for Environmental Health and Climate Change, WHO Representative; Mrs. Nasma Jrondi, Expert in Sustainable Development, Mohammed VI Foundation for the Protection of the Environment; Prof. Manal Fawzy Ahmed, Chair, Egyptian National MAB Commission to UNESCO; and Mr. Taffere Tesfachew, Acting Managing Director for The Technology Bank for Least Developed Countries. These speakers provided a comprehensive overview of decisions adopted at COP26, touching upon topics, such as building low-carbon energy innovation systems; building climate change resilient health systems; air climate programme – decarbonization of the Moroccan economy; climate change adaptation and mitigation: perspective from LDCs, LLDCs and SIDS; and preparations for and objectives of COP27.
During the panel discussion after the presentations, participants raised questions on a number of different issues, including main cross-cutting factors relating to the climate change; gender and women empowerment as contributors to sustainability; industry 4.0 technologies compatible with climate change mitigation and adaptation; role of intergovernmental and international organizations in reinforcing measures and mechanisms for integration of mitigation and adaptation strategies in development activities; emerging areas of capacity building to drive the successful implementation of COP26; innovative measures for scaling up and replicating climate finance; and how COP26 is aiming for realizing climate action to support post-pandemic inclusive recovery.
The participants discussed the outcomes of COP26 and measures that need to be taken for addressing the impacts of climate change through adaptation, mitigation and financing. They also stressed the need for Islamic world to contribute to environmental conservation by developing and implementing of initiatives and programmes aimed at managing the adverse effects of climate change.
It was unanimously agreed that concerted efforts are needed to mitigate carbon and greenhouse gas emissions, rehabilitate ecosystems, enhance regional and international cooperation, strengthen solidarity with the least developed countries, and invest in relevant fields of scientific research and innovation.