To celebrate United Nations Day for South-South Cooperation (12th September 2021), C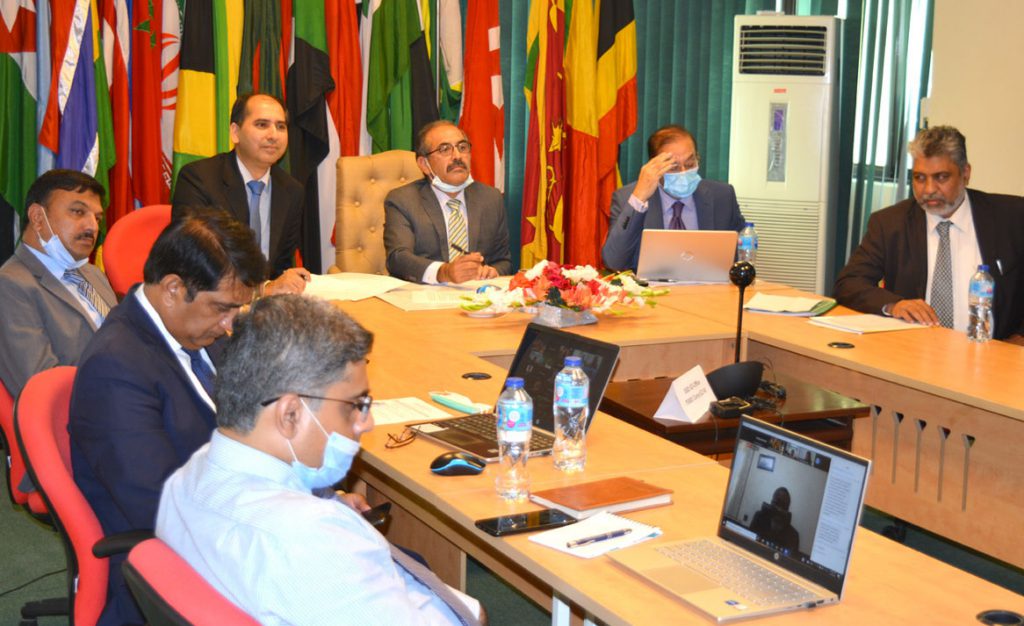 OMSATS organized a webinar entitled "South-South Cooperation: Creating headways for Post-Pandemic Inclusive Recovery", on 21st September 2021. Joined by notable speakers from United Nations Office for South-South Cooperation (UNOSSC), New York; South Centre, Geneva; Alliance of International Science Organizations (ANSO), Beijing; InterAcademy Partnership (IAP), Trieste; Network of African Science Academies (NASAC), Nairobi; United Nations Economic and Social Commission for Asia and the Pacific (UNESCAP), Bangkok; and Islamic World Educational, Scientific and Cultural Organization (ICESCO), Rabat, the webinar had virtual gathering of over 90 persons from 28 countries. Overall, participation included individuals from Bangladesh, Benin, Canada, China, Egypt, France, Ghana, the Gambia, Italy, Jordan, Kazakhstan, Kenya, Morocco, Nigeria, Palestine, Pakistan, Sri Lanka, Sudan, Syria, Switzerland, Tanzania, Thailand, Tunisia, Turkey, Uganda, USA, Venezuela, and Yemen.
Opening the session, Executive Director COMSATS, Dr. Akhtar Nazir (Federal Secretary, Ministry of Science and Technology, Government of Pakistan), welcomed the participants and extended gratitude to distinguished speakers to become a part of the event bearing an important theme relating to global development. He opined that resolution of contemporary socio-economic challenges requires enhanced global cooperation, particularly, South-South and Triangular Cooperation, in various sectors. He considered digital technologies indispensable for inclusive recovery from the pandemic and, in this connection, communicated COMSATS' resolve to work with like-minded institutions.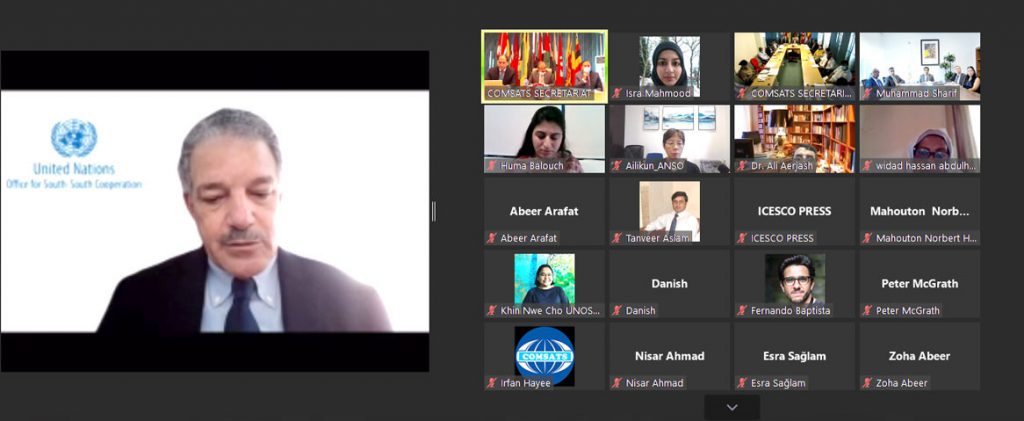 In his video message for the occasion, Dr. Adel Abdellatif, Director, UNOSSC, commended COMSATS' role in championing South-South Cooperation. Speaking of common challenges facing developing countries during the current pandemic, Dr. Abdellatif deemed South-South Cooperation an effective tool to enhance opportunities and generate solutions in this digital era. He strongly urged the participants to make full use of the 'South-South Galaxy', a platform developed by UNOSSC, as a digital global knowledge sharing and partnership brokering forum, providing best practices for South-South cooperation; as well as connecting solution-providers with solutions-seekers and facilitating cross-country and cross-regional partnerships and collaborations.
In his talk, on the 'Role of South-South Cooperation in the Current Pandemic: Lessons for an Inclusive R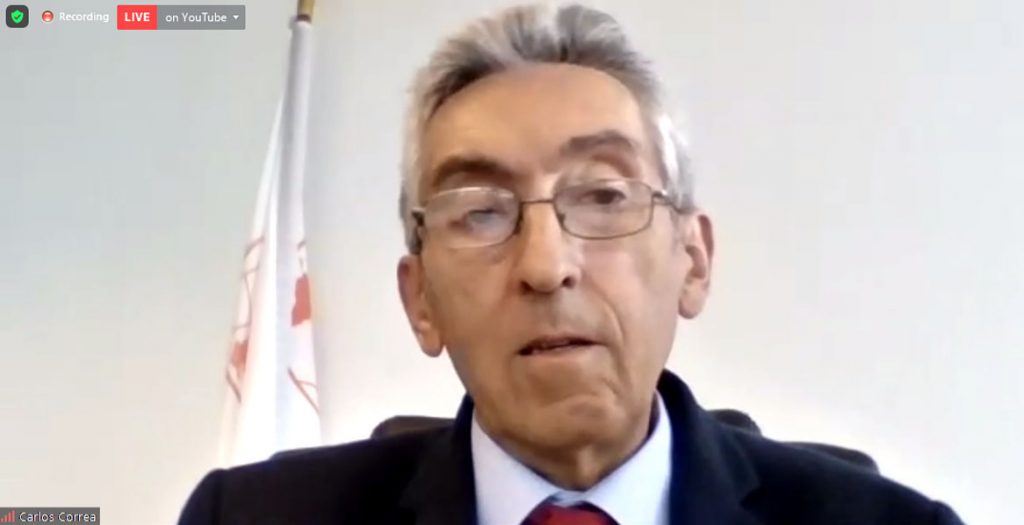 ecovery', Dr. Carlos Maria Correa, Executive Director, South Centre, highlighted the importance of S&T in addressing various human needs and socio-economic challenges. He considered insufficient technology-sharing a failure of multi-lateral system amidst COVID-19 crisis. Dr. Correa stressed upon the need of having a policy framework to help translate S&T progress at global level.
Prof. Ai Likun, Assistant Executive Director, ANSO, in her presentation shared the role of ANSO in promoting cooperation in science in the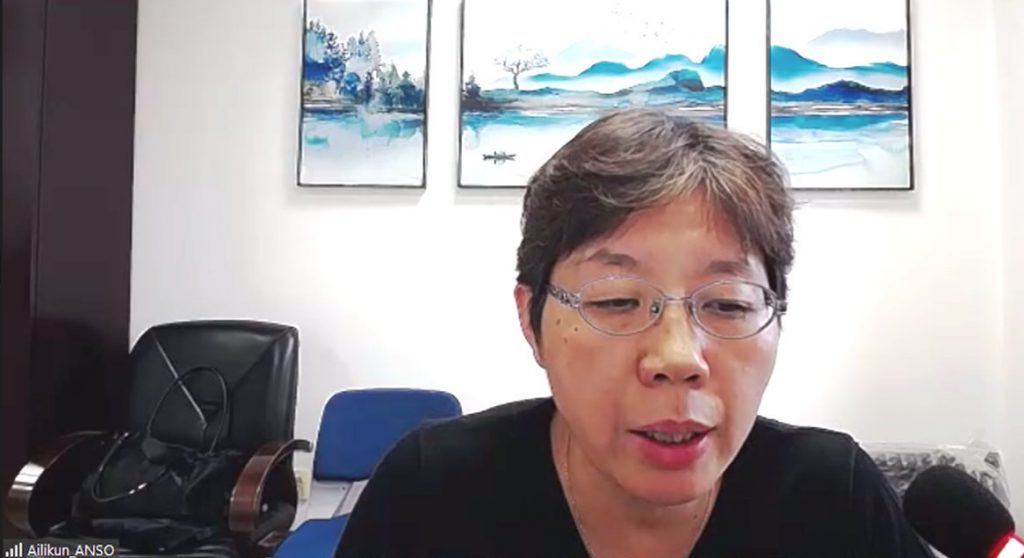 global South. Various activities of ANSO, she noted, are tailored to achieve shared-development and United Nations Sustainable Development Goals (SDGs) through Science, Technology, Innovation and Capacity Building (STIC).
Prof. Likun further shared ANSO's efforts in combating COVID-19 crisis that culminated in initiation of various research-based and scientific projects in collaboration with regional and international partners. She was also of the view that achieving SDGs by 2030 relies greatly on recovery and progress in the global South for which South-South Cooperation is essential.
Speaker from IAP, Dr. Peter McGrath, discussed the role of Academies of Science in leveraging South-So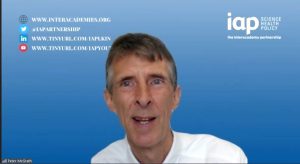 uth Cooperation for global development. He noted some strategic priorities of IAP and also mentioned various programmes being run by IAP in collaboration with global partners to help achieve its organizational mission. These programmes, he mentioned, are promoting the importance of science in research and education, as well as empowering regional networks of academies to provide independent, evidence-based, authoritative advice on global, regional and national issues.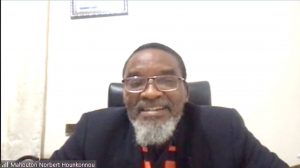 President of NASAC, Prof. Mahouton N. Hounkonnou, shared views on promoting South-South cooperation through networking of Science Academies. He stated that scientific research can be harnessed for greater global good through collaboration and advocating South-South cooperation. He was of the view that through effective partnerships, like-minded organizations can bring a dynamic change on the science and technology landscape. He further noted STEM education as one of the core missions of NASAC which he deemed vital for the achievement of SDGs in Africa. Prof. Hounkonnou sought COMSATS' support in promoting the voice of science to be heard by decision-makers and policymakers in the African continent and beyond.
Dr. M. Sharif, Advisor Science and Technology, ICESCO, shared ICESCO's experience in implementin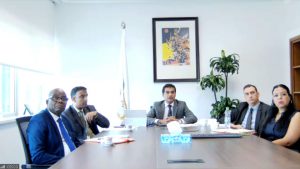 g various Science and Technology programmes during COVID-19. Some projects and programmes launched during the Pandemic as mentioned by Dr. Sharif included: construction of water reservoirs; setting-up of small units to produce sanitation and hygiene products; organization of online lectures in disaster management and water security; and capacity-building of young scientists, among others.
S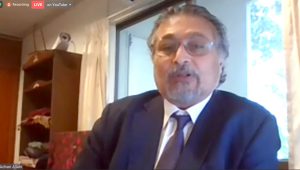 peaking on the occasion, Mr. Adnan H. Aliani, Director, Strategy and Programme Management Division, UNESCAP, regarded South-South and Triangular cooperation as ESCAP's prescribed modus operandi. He considered reinvigoration of regional and sub-regional multilateral mechanisms important for post-COVID-19 recovery. To this effect, he shared the targets of UNESCAP that include, greater investment in social protection systems; re-alignment of financial and economic priorities in line with 2030 Agenda for Sustainable Development; building resilient supply chains; increasing cross-border connectivity; and restoring ecosystem balance.
During the Q&A session, interesting discussion took place between learned speakers and participants that touched upon: role of South-South cooperation for inclusive peace; means and mechanisms to strengthen science advisory; role of digital platforms in enhancing South-South cooperation; effectiveness of South-South cooperation as compared to Triangular cooperation; and budgeting for disaster risk reduction and crisis management.
It was learnt that poverty alleviation needs to remain a top priority amid the arising global challenges, ensuring food and water security, and disaster preparedness and management, that would help build resilience of developing countries and ensure their better recovery from the pandemic. Better integration of new technologies, big data, and AI could help global South's recovery from COVID-19 pandemic. Gap between scientists and policy makers needs to be bridged through better communication on important development subjects, such as SDGs. Academies of sciences have an important role to play in this respect and their networking and collaboration with relevant stakeholders could help greatly in this regard. Open science and transferring scientific knowledge is key to making crucial learning to deal with global challenge, cloud technologies could benefit the developing countries greatly in moving forward. A hybrid approach with digital and physical component is inevitable for South-South cooperation in the 'new normal' that the pandemic has brought the world to. The complementarity of South-South cooperation to Triangular cooperation was highlighted, and effective use of the former was strongly advocated. Disaster preparedness, planning and management related to climate change and health emergencies was highlighted as a key area of concern in present and future owing to their growing intensity and frequency, calling for due investment in the South.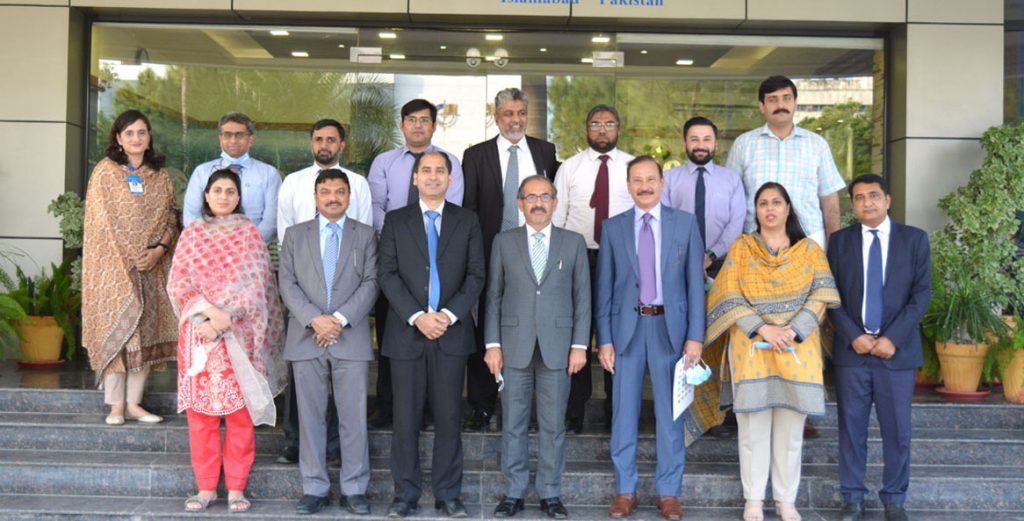 Closing the session, Dr. Nazir extended gratitude to all the speakers for their informative talks and presentations highlighting best practices, solutions and lessons learnt from the pandemic. He remarked that collaborative and integrated approach will be the need of the post-COVID-19 world. The webinar concluded on the note that South-South and Triangular cooperation mechanisms need to be strategically built to address current and future socio-economic challenges and to make inclusive recovery from the crises trigged by COVID-19 pandemic.