On 26th August 2022, a meeting was held between the representatives of COMSATS Centre for Climate and Sustainability (CCCS) and Climate Resourcing Coordination Center (CRCC) at COMSATS Secretariat.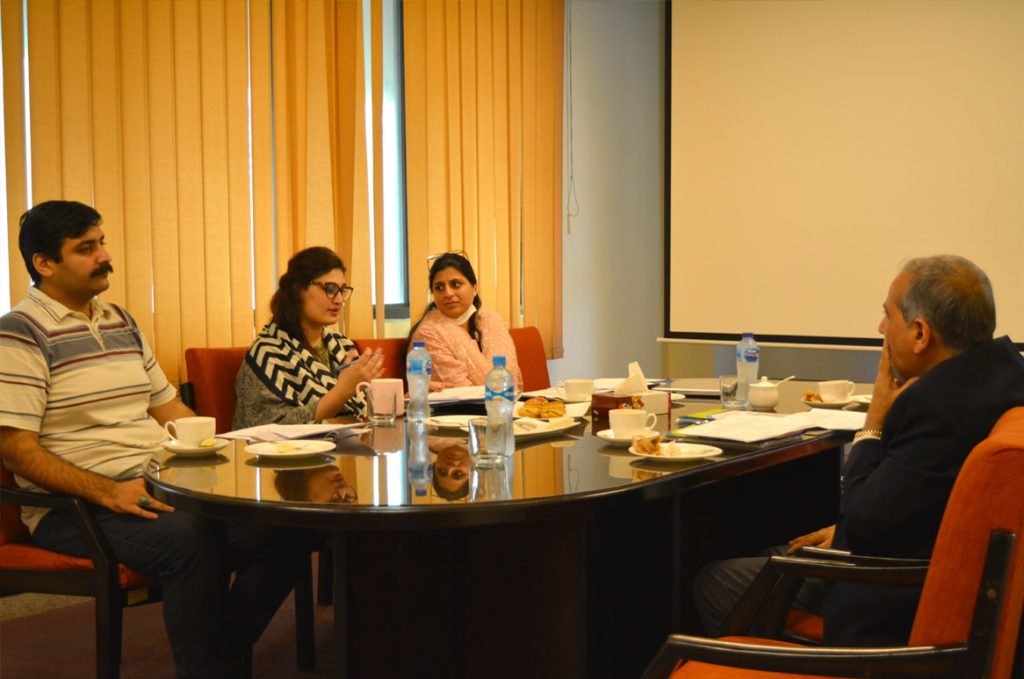 The meeting was attended by Dr. Mehwish Qayyum Durani, Additional Director (Programmes); Dr. Huma Balouch, Deputy Director (Programmes); and Mr. Saifullah Khan Dilazak, Programme Officer. Mr. Sohail Malik, Head of CRCC; and Ms. Kashmala Kakakhel, Advisor at CRCC represented the other side.
The meeting explored prospects of having Climate Finance patronage towards CCCS for its upcoming training workshop on "Proposal Writing for Bankable Climate Projects" to be held on the sidelines of United Nations Climate Change Conference (COP 27) in November in Egypt. CRCC assured its support for the said Workshop for which Mr. Malik would also be contributing as a trainer.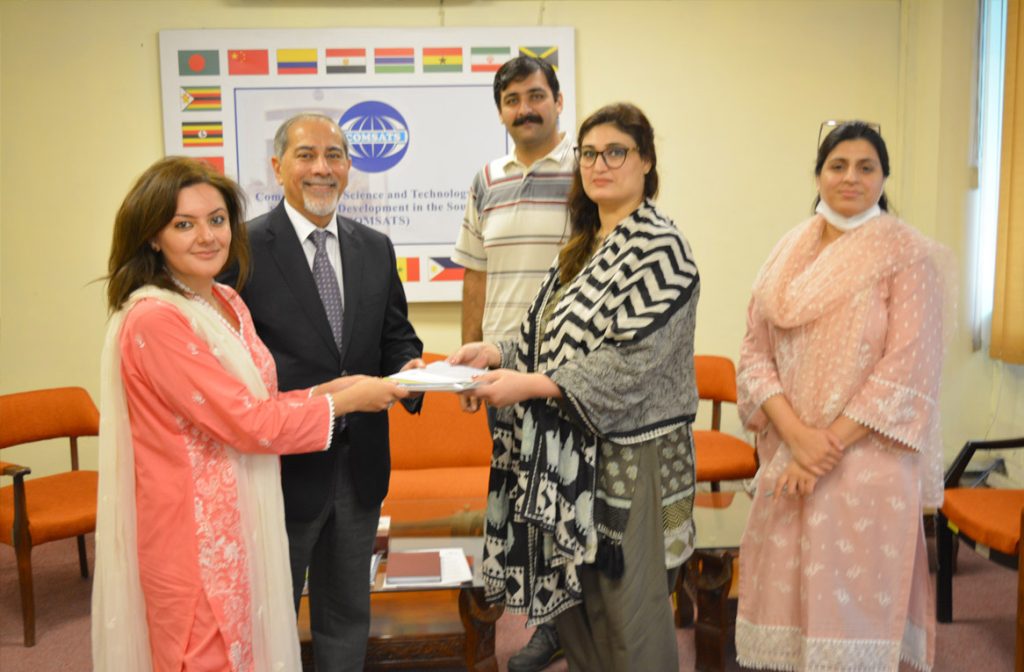 On 30th August, another meeting was held at CRCC office during which the two sides discussed the modalities and content of the upcoming workshop.