With October celebrated as the Breast Cancer Awareness Month worldwide to help generate necessary support and awareness about the disease, COMSATS Secretariat highlighted the impact of this issue of great concern to help the population of the world by holding a webinar. The webinar entitled "Breast Cancer Awareness: Give Hope, Save Lives", was virtually held on 29th October 2020 joined by the participants from COMSATS Internet Services (CIS) and COMSATS University Islamabad.
Opening the session, Ambassador (Retd.) Fauzia Nasreen, Advisor (SDGs) at COMSATS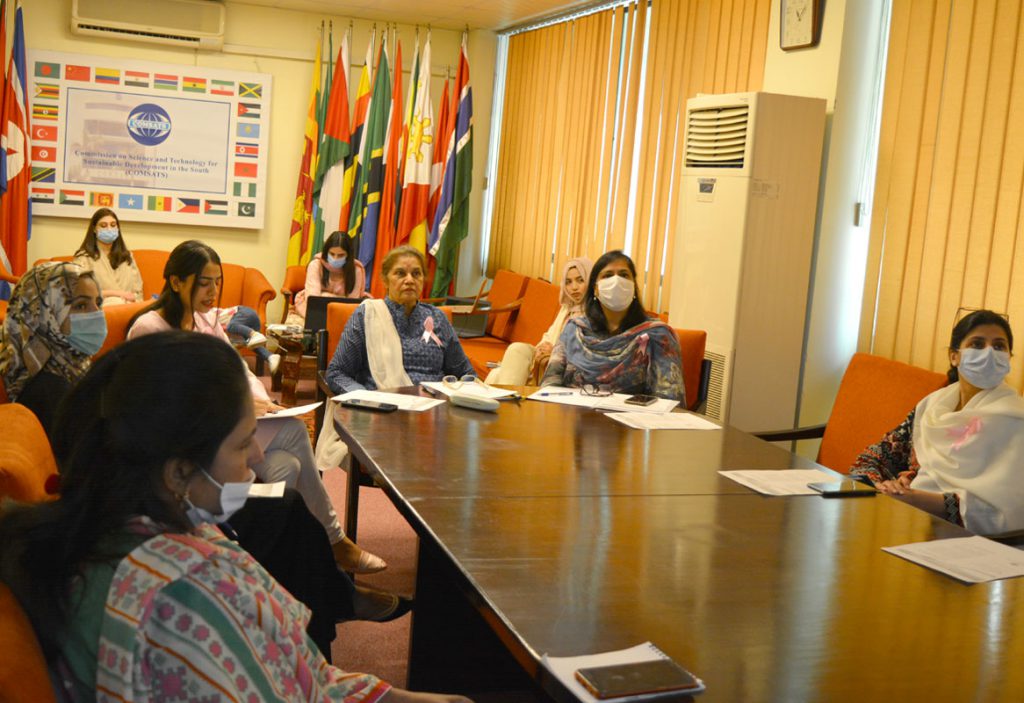 , remarked that early diagnosis, access to proper medical facilities, affordable and timely care are the cornerstones of breast cancer control. She emphasized on having effective measures for overcoming lack of knowledge, appropriate facilities, family support and fear related to cancer in our society.
In her keynote address, Dr. Farheen Raza, Chief Registrar Radiology Department at Pakistan Institute of Medical Sciences (PIMS) Islamabad, emphasized the importance of regular screening and the need to have community-based health education component including focused and small group discussions to overcome the social taboos and stigmas attached to female illnesses. She proposed a one stop breast cancer clinic with the aim to answer financial, cultural, mental and physical needs of women as one of the ways forward towards reducing breast cancer cases.
Dr. Samina Naeem, ex-Associate Professor of Health Services Academy, and Consultant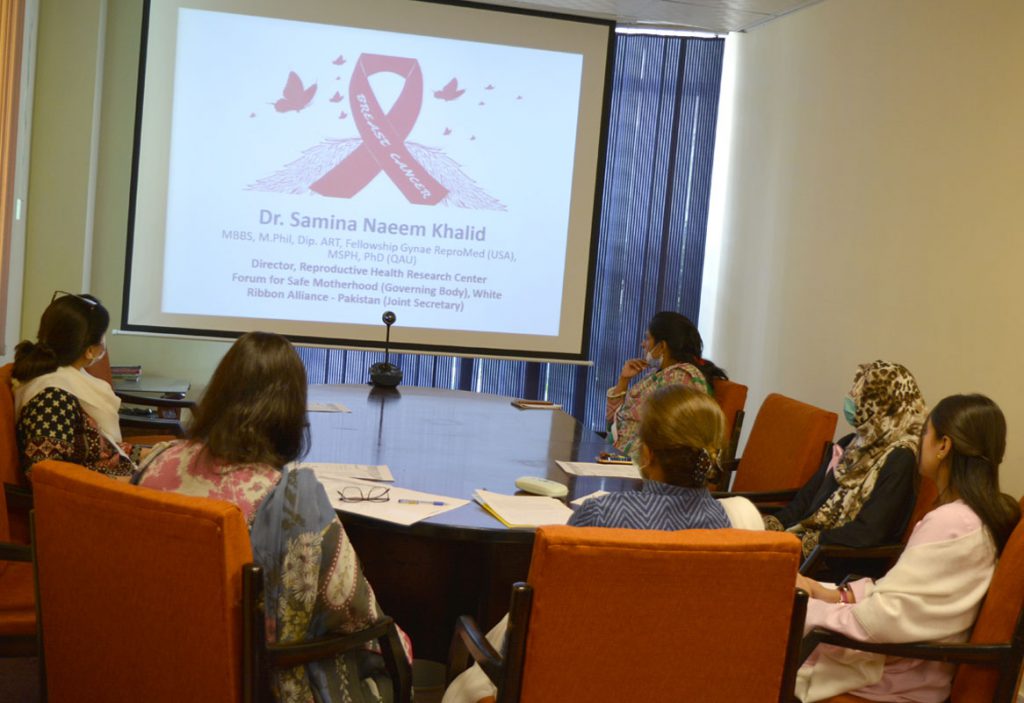 at WHO Pakistan, gave a comprehensive overview of the disease and stressed upon the importance of breaking the stereotypes and taboos related to it. Dr. Azeema Fareed, Principal Medical Officer, COMSATS Secretariat and Coordinator of the session opined that breast cancer awareness is not only needed among women but everyone from family and society who are a part of the recovery journey. As a member of the pioneer team of telehealth in Pakistan, she also hoped to initiate tele-medicine training for medical practitioners in remote areas for helping to address the issue nationwide.
While sharing her story during the webinar, a breast cancer survivor, Dr. Fauzia Cheema, drew attention to the lack of psychological, emotional and social support for cancer patients and urged having cancer support groups to help such patients deal with the mental and physical trauma attached with such serious ailments.