On 2nd May 2019, COMSATS in collaboration with the European Union (EU) organized an awareness talk on EU's Marie Sklodowska-Curie Actions (MSCA) Programme for the young scientists and researchers.
In his welcome remarks, Dr. S. M. Junaid Zaidi, Executive Director of COMSATS,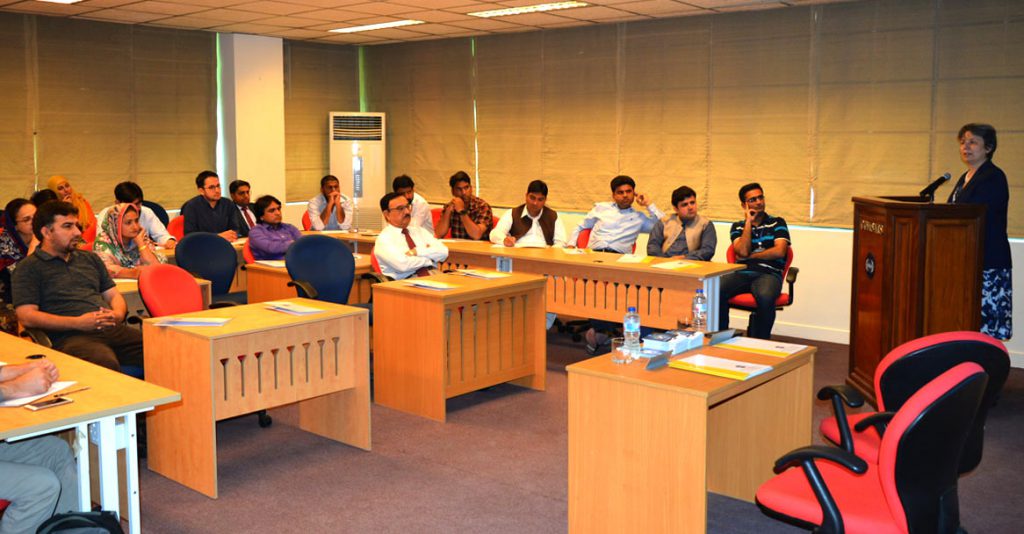 stated that COMSATS has partnered with UK based organizations including Commonwealth and Association of Commonwealth Universities (ACU) in view of the increasing importance of triangular cooperation. He also noted the good working relation that COMSATS has established with European Union (EU), and recalled another Horizon2020 awareness seminar held in 2018. Further, he considered youth the backbone and R&D the pillar for national progress and development. He encouraged the participants to avail various funding opportunities available with EU, such as MSCA.
In her talk, Ms. Anne Marchal, Deputy Head of Mission, Delegati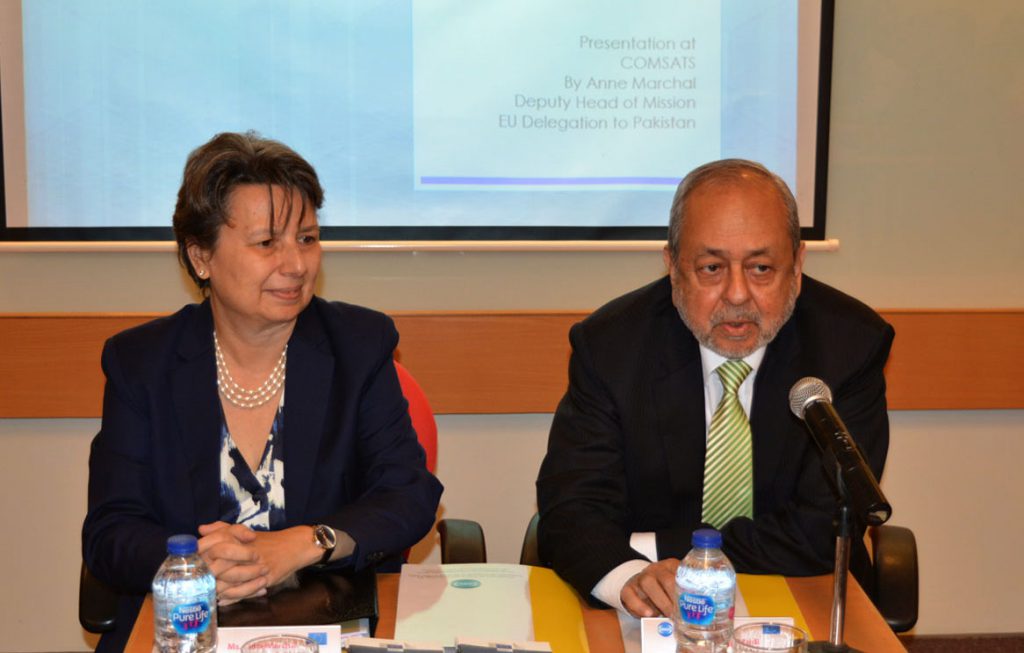 on of European Union (EU) to Pakistan, highlighted various contours of EU flagship Research and Innovation Programme – Horizon 2020 with a special focus on the fellowship opportunities under the umbrella of MSCA. Ms. Marchal mentioned that researchers and R&D organisations can equally benefit from MSCA funding. She informed that the fellowships open for European Union Member States and Associated Countries have benefitted 134 Pakistani researchers so far.
Ms. Marchal also shared with the audience the attributes of a winning proposal, timeline, and guidelines for application. She stated that the Programme provides grants to the scholars regardless of their gender and encourages the participation of refugees, and scholars with impairment. The audience was also informed of other scholarships opportunities available under EU such as Erasmus+ programme.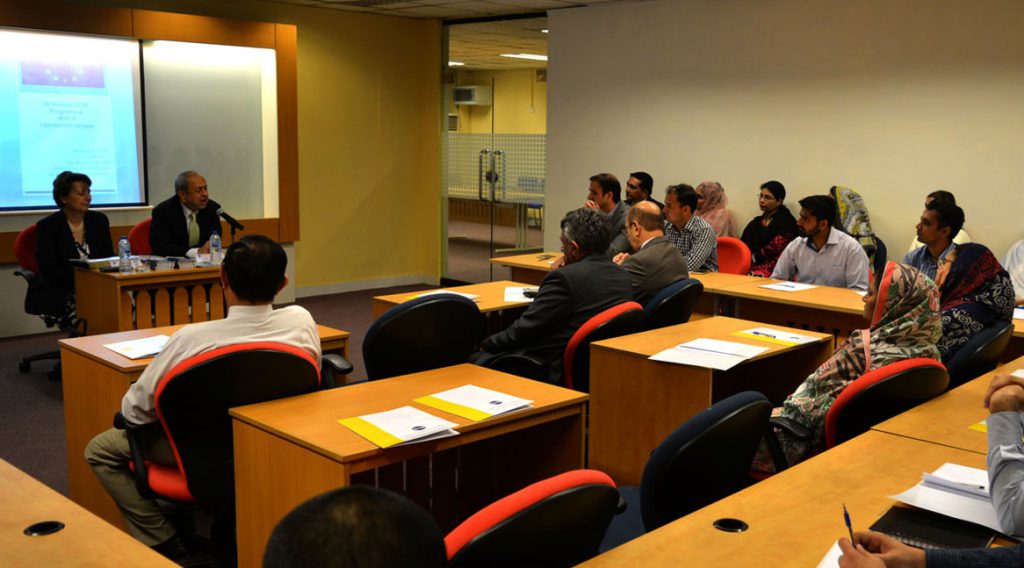 Subsequent to her talk, Ms. Marchal addressed the queries of the participants pertaining to application process, eligibility criteria, funding, and beneficiaries among others.
The session ended with the presentation of COMSATS shield to Ms. Anne Marchal.