A ten-member Ethiopian delegation led by H.E. Dr. Markos Tekele, S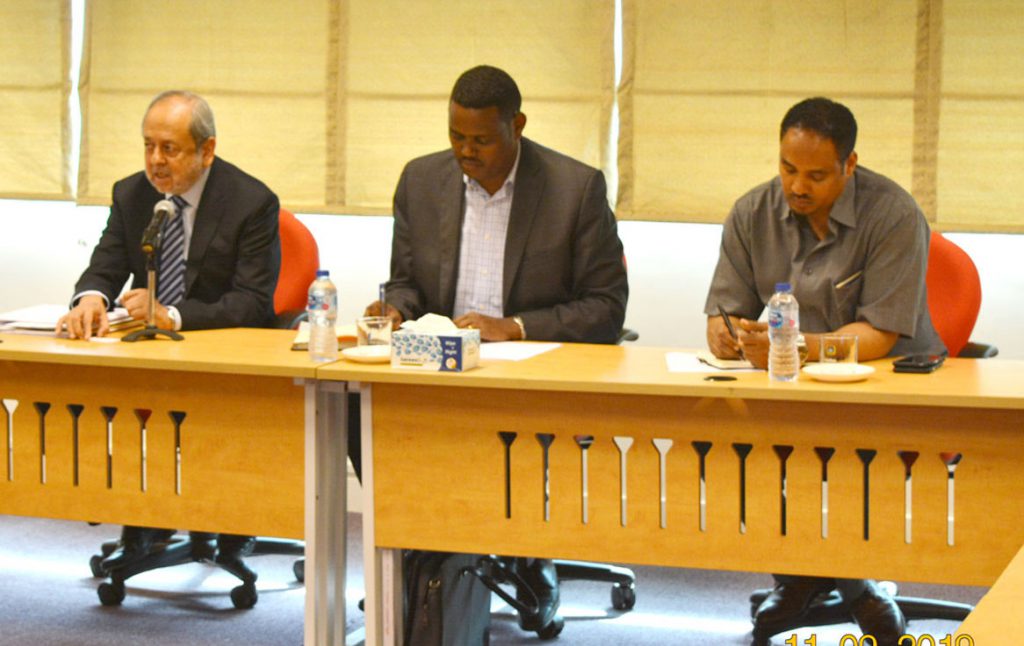 tate Minister of Foreign Affairs, Government of Ethiopia, visited COMSATS Secretariat on 11th September 2019, with a view to institute bilateral cooperation in areas of mutual benefit. During the meeting, the delegates held discussions with officials from COMSATS and representatives of Ministry of Foreign Affairs, Government of Pakistan.
During the meeting, the Executive Director COMSATS, Dr. S. M. Junaid Zaidi, briefed the delegates about COMSATS' programmes and activities tailored to meet the scientific and developmental needs of its twenty-seven (27) member states located in Asia, Africa and Latin America. The Organization, it was informed, has established linkages with relevant agencies in the North, in view of the emerging needs and global trends in development cooperation. Dr. Zaidi added that COMSATS during its 25 years' journey has expanded its Network of International S&T Centres of Excellence to twenty-two (22) scientific and research centres of international repute in Asia, Africa and Latin America. Dr. Zaidi urged the delegates to encourage Ethiopian S&T/R&D institutions to join this Network that would help them nurture technical cooperation with relevant stakeholders in areas of common interest.
Appreciating Ethiopia's current S&T and democratic standing in the Af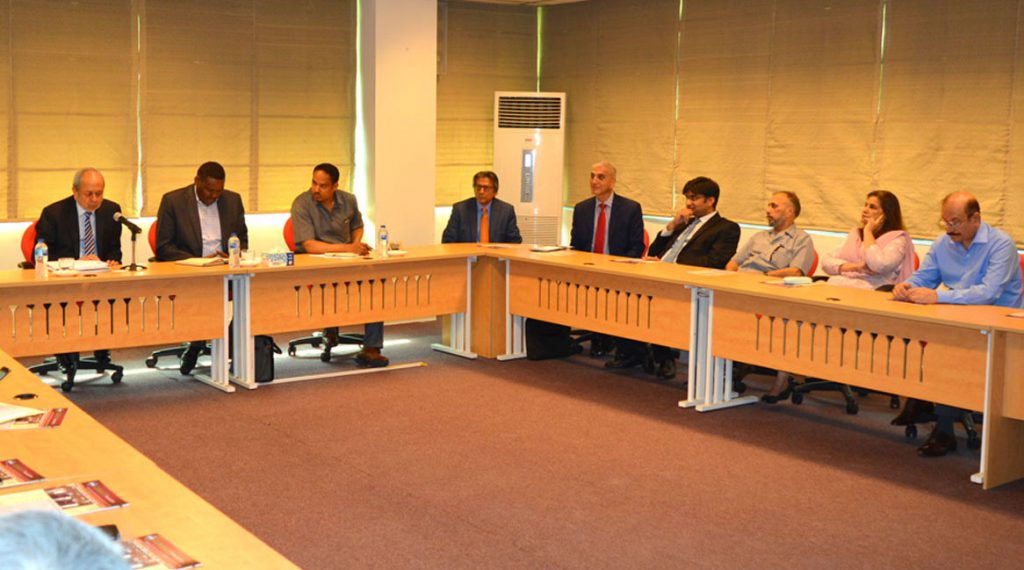 rican region, Dr. Zaidi noted that Ethiopia's state membership to COMSATS will reap benefits for the Organization and its Network and will also help expand COMSATS' membership to East African countries, such as Kenya and Rwanda.
The Ethiopian side expressed willingness to collaborate with COMSATS host country, Pakistan, for strengthening its agriculture sector. Further, they agreed upon the proposal for the establishment of top-class higher education institute in Ethiopia with the patronage of COMSATS and international donor agencies. The possibility of student exchange for education and training between Pakistan and Ethiopia was also discussed during the meeting. Further, Ethiopian students were invited to avail the various scholarships opportunities available with COMSATS Centres of Excellence.
Other matters discussed during the meeting for enhancing bilateral cooperation pertained to tourism and trade. COMSATS platform, aided by services of Foreign Office, would help materialize this bilateral cooperation. The meeting ended with the assurance of support from H.E. Dr. Tekele towards membership process of Ethiopia to COMSATS.