The Executive Director COMSATS, Dr. S. M. Junaid Zaidi, accompanied by COMSATS' officials, called upon H.E. Mr. Rolf Michael Hay Pereira Homboe, Ambassador of Denmark to Pakistan, on 25th September 2019.
During the meeting, the Honourable Ambassador was acquainted with COMSAT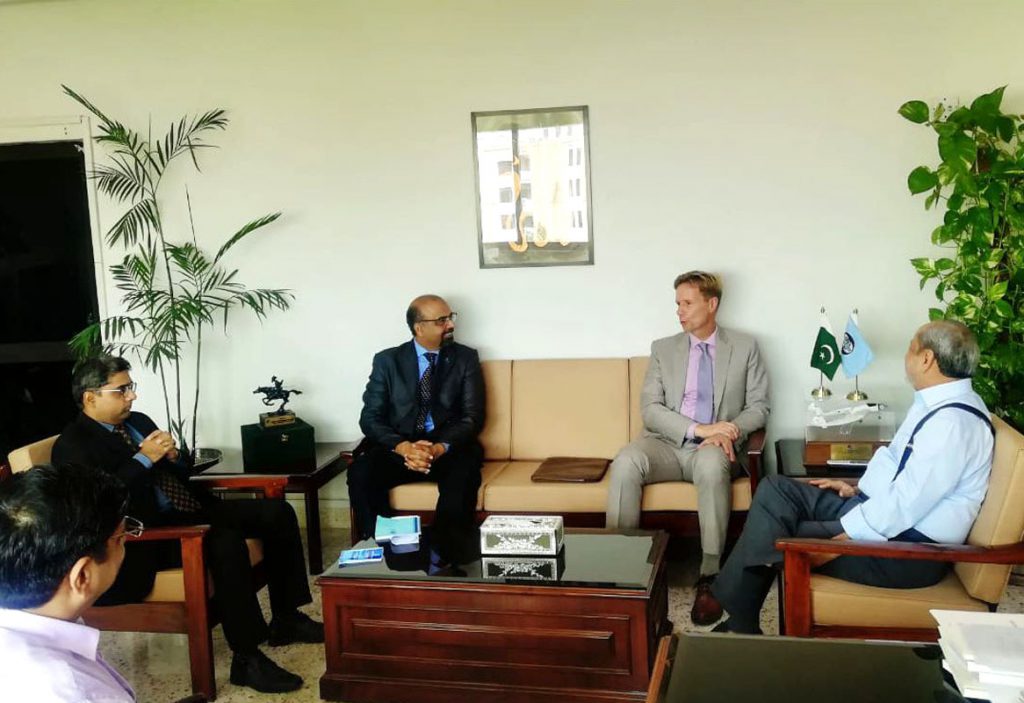 S' programmes and activities that are crucial for meeting the various aspects of sustainable development. Denmark was invited to establish working relations with COMSATS through attaining country membership of the Organization.
Appreciating COMSATS' undertakings, H.E. Mr. Homboe informed that Denmark has a very strong development programme in Africa and COMSATS' activities in the African Member States can be supported through the various diplomatic missions of Denmark based in these countries. The programmes, he added, covering several African countries can be considered by Denmark's mission in Addis Ababa. The Ambassador extended Denmark's support to COMSATS Member States for expert-exchange and capacity-building. Further during the meeting, possibilities of cooperation in the areas of renewable energy, smart-grids for electricity, waste-water treatment, textiles and city management were also explored.
The meeting ended with handing over of draft accession agreement to the Honourable Ambassador and an invitation to visit COMSATS Secretariat to follow-up on matters discussed during the meeting.