Ms. Anne Marchal, Deputy Head of Mission, Delegation of the European Un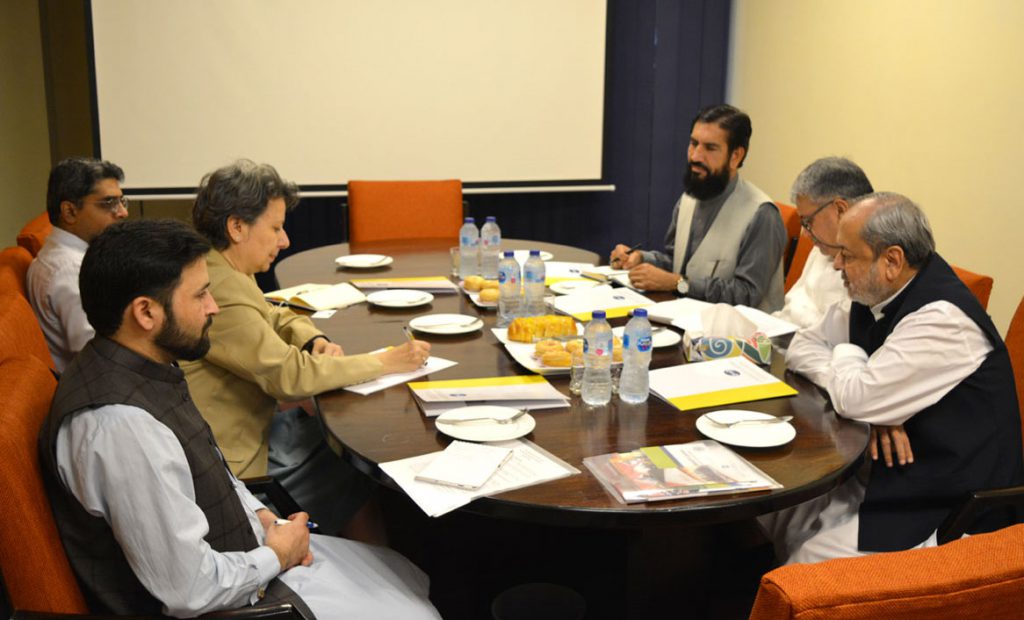 ion to Pakistan was invited to COMSATS Secretariat in order to further explore potential opportunities of collaboration with the European Union (EU) in areas of mutual benefit. The meeting held on 3rd October 2019 was steered by the Executive Director COMSATS, Dr. S. M. Junaid Zaidi, and had the presence of COMSATS' officials.
A briefing was given to Ms. Marchal on COMSATS' operations, scope of its programmes and international outreach of the Organization. Dr. Zaidi also acquainted her with COMSATS' future initiatives and forthcoming General Meeting of the Commission to be held in conjunction with the Accra Forum on Science and Technology for Sustainable Development, at the end of October.
It was communicated by Ms. Marchal that the Delegation of the Europ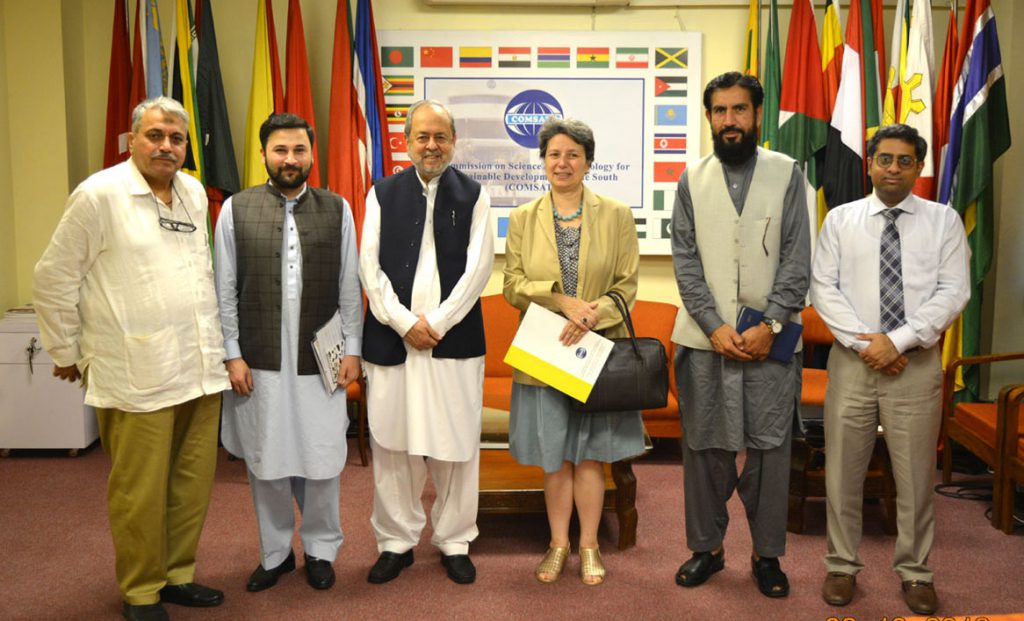 ean Union to Pakistan is undertaking projects in various areas of global concern, including Climate Change, Biotechnology, Agriculture and Food Security. She informed that the next round of call for project applications will commence from 2020.
Ms. Marchal proposed that a meeting may be held with the newly appointed European Union Ambassador Designate to Pakistan, Ms. Androulla Kaminara, at the beginning of next year where reciprocal briefing on the operations of the two organizations may be given for better identification of areas of mutual interest.
The meeting ended with the assurance of support from Ms. Marchal for the execution of projects in the Member States of COMSATS.