On June 14, 2017, the Executive Director COMSATS, Dr. S. M. Junaid Zaidi, visited the Jordanian Embassy, Islamabad, Pakistan, in order to hold a meeting with the Ambassador of Jordan to Pakistan, H. E. Nawaf Khalifa Ibrahim Saraireh. The COMSATS' delegation comprised of senior officials including Advisor Programmes, Mr. Tajammul Hussain; Mr. Laeeq H. Jaswal, Manager (Strategic Partnerships); and Mr. Shahzad Ahmad, Manager at International Office. The Ambassador was assisted by his colleagues at the Embassy Mr. Falah al Ghafari, Deputy Head of Mission; and Mr. Abdul Aziz, Cultural Attaché.
During the meeting, Dr. Zaidi expressed COMSATS' desire to have better working relationship with Jordanian institutions in order to carry out a large number of events and capacity building activities in Jordan. He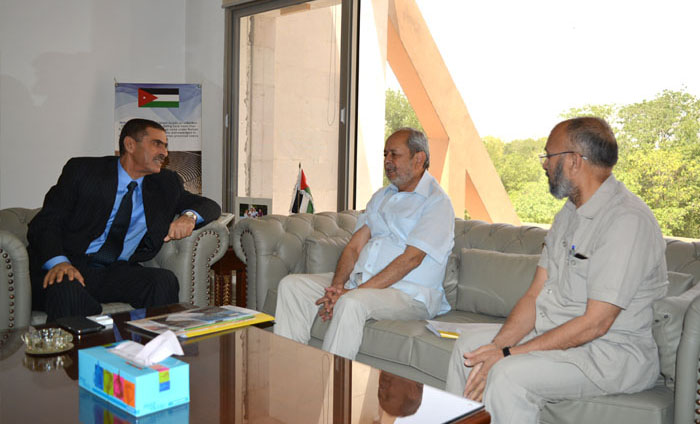 also mentioned that the Annual Membership Contribution (AMC) by Jordan is desirable and would be useful in enhancing the country's contribution and gains in COMSATS' activities; however, Jordan's membership to the Commission is not conditional to it.
His Excellency was requested to write to the Secretary General, Higher Council for Science and Technology, Jordan, Dr. Khaled Elshuraydeh, to seek his help in identifying the country's national priorities for possible collaborations with COMSATS. It was further informed that a few Centres of Excellence of COMSATS, including the COMSATS Institute of Information Technology and International Center for Chemical and Biological Sciences (ICCBS), Pakistan, offer several scholarships to the students from Member States, and Jordanian students should take full benefit from these. The possibilities regarding Jordanian students' admission in other institutions of Pakistan were also discussed and it was assured that COMSATS will provide all possible facilitation for securing admissions as well as scholarships.
The Secretariat officials also proposed establishment of a university in Jordan on the same lines as CIIT in Pakistan. His Excellency informed them about Princess Sumaya University and encouraged them to explore possible areas and modes of collaboration between the two higher education institutions.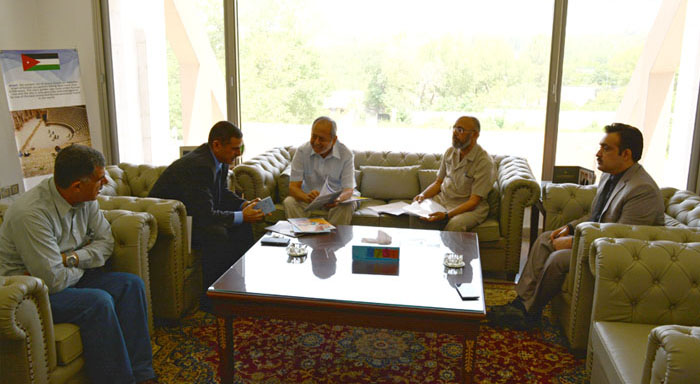 At the occasion, the Advisor Programmes, Mr. Tajammul Hussain, opined that after the recent meeting of COMSATS' Coordinating Council held in Cairo in May 2017, the Network members are offering more scholarships to the students from the Member States. Appreciating the support of the President of Royal Scientific Society, HRH Princess Sumaya, towards COMSATS' undertakings pertaining to Jordan, both Dr. Zaidi and Mr. Hussain expressed a strong desire to have Her Highness as a Chief Guest at CIIT's upcoming convocation to be held in October 2017. The Ambassador was also informed about COMSATS' support to 30 scientists from Jordan for their research activities.
The meeting was concluded by the Ambassador on a thank you note to COMSATS for keeping the Jordanian Embassy with regard to the organization's engagements with HCST and RSS, Jordan.