COMSATS Centre for Climate and Sustainability (CCCS) hosted a we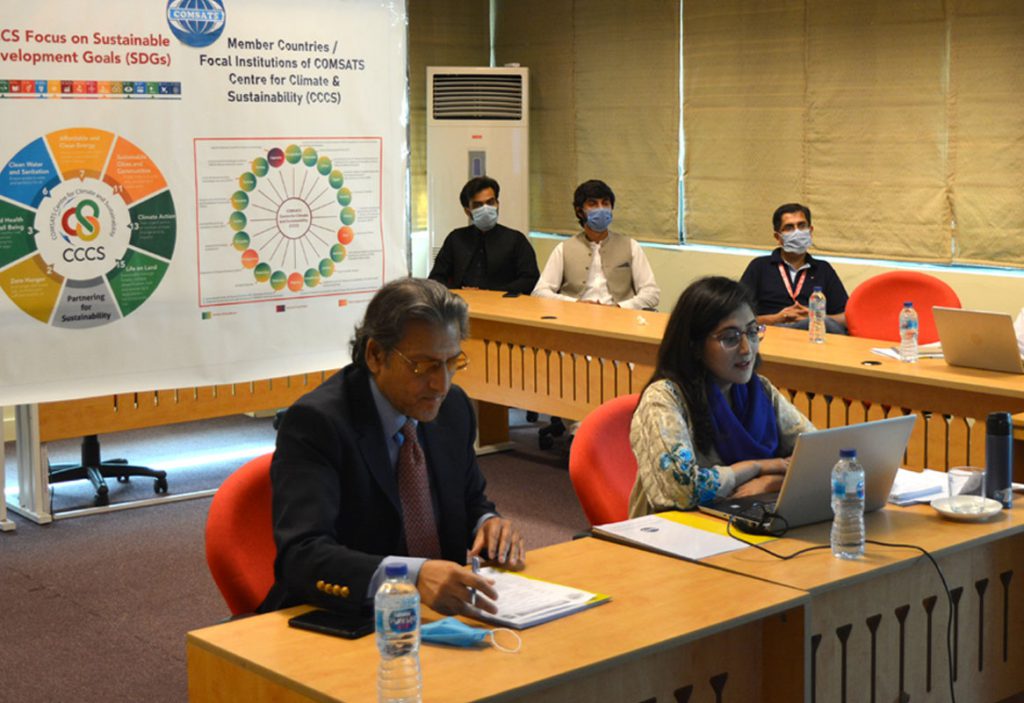 binar to mark the first ever International Day of Clean Air for Blue Skies, on 7th September 2020. The event was aimed at sharing knowledge, good practices, and experiences on various aspects of air pollution,and impact of deteriorating air quality on sustainable development and growth; as well as suggesting ways and solutions for effective air quality management.
The webinar attracted environmental experts from China, Japan, Kazakhstan, Pakistan, Tanzania, and Thailand. These included: Ms. Maria Katherina Patdu, Coordinator, Asia Pacific Clean Air Partnership, United Nations Environment Programme (UNEP); Dr. Eric Zusman, Senior Policy Researcher/Area Leader, Institute for Global Environmental Strategies (IGES), Japan; Prof. WU Chenglai, Associate Professor, International Centre for Climate and Environment Sciences (ICCES), Institute of Atmospheric Physics (IAP), China; Ms. Madina Tursumbayeva, Senior Lecturer, Department of Meteorology and Hydrology, Al-Farabi Kazakh National University (KazNU), Kazakhstan; Mr. Zia Islam, National Program Manager, National Ozone Unit, Ministry of Climate Change (MoCC), Government of Pakistan; and Ms. Jacqualine Godfrey Mwendwa, Research Officer, Tanzania Industrial Research and Development Organization (TIRDO), Tanzania.
The event was moderated by Dr. Anjum Rasheed, Assistant Professor,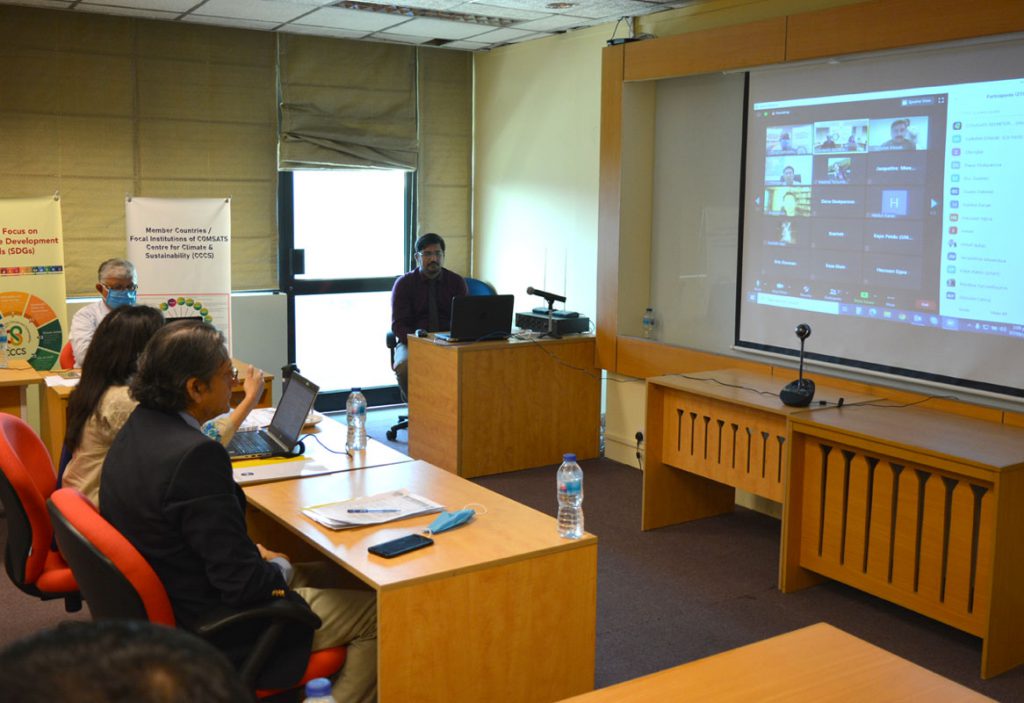 Centre for Climate Research and Development (CCRD), COMSATS University Islamabad, Pakistan. Welcoming the participants, Ambassador Shahid Kamal, Head of CCCS, remarked that air pollution is an increasing threat to human health, environment and the economy. He emphasized the importance of reinforced environmental policies and international cooperation to promote clean technologies.
Speaking on the occasion, Ms. Patdu from Asia Pacific Clean Air Partnership, UNEP, highlighted the deleterious impacts of air pollution on human health in the Asia Pacific region while citing some statistics in this connection.
The representative from the Institute for Global Environmental Strategies (IGES) focused on the integration of air pollution control strategies and identified conventional controls, development priority and next-stage solutions as three layers of solutions for air quality improvement. He was of the view that the international financing mechanisms, technology platforms and investment channels could help fill critical funding gaps for 'development priority' solutions.
Mr. Zia ul Islam from MoCC, Government of Pakistan, highlighted the challenges and prospective eco-friendly solutions in various areas including industries, transport, brick kilns, SMEs, agriculture, and waste management, among others. He expressed his concern over introduction of Euro-V fuel in Pakistan in the backdrop of old vehicular fleet, non-compliant refineries and unprepared government machinery.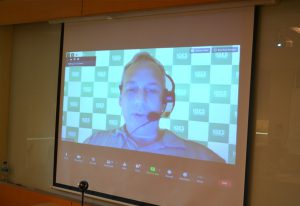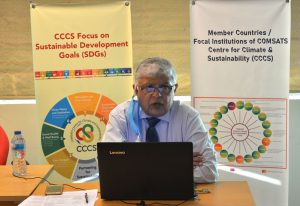 Ms. Tursumbayeva highlighted in her presentation three ways to measure Volatile Organic Compounds (VOCs) as whole air sampling, active sorbent tubes sampling and SPME in grab sampling mode. Prof. WU discussed air quality prediction from regional to global scales.
Ms. Mwendwa presented the case study of Dar es Salaam and highlighted the effects of air pollution due to traffic congestion. She considered air pollution from urban traffic a major health hazard and concluded that in order to combat air pollution, a nation-wide monitoring system and corresponding data base needs to be in place.
Recommendations of the webinar included:
Need for science and research-backed solutions for combating air pollution;
Robust coordination and integration mechanisms in reducing air pollution;
Promoting effective air monitoring and forecasting systems;
Integration of climate change policies to achieve SDGs and co-benefits on human health, environment and economy; and
Strengthening partnerships at the regional and international levels.