COMSATS Centres of Excellence in China, Indonesia, and Tunisia made present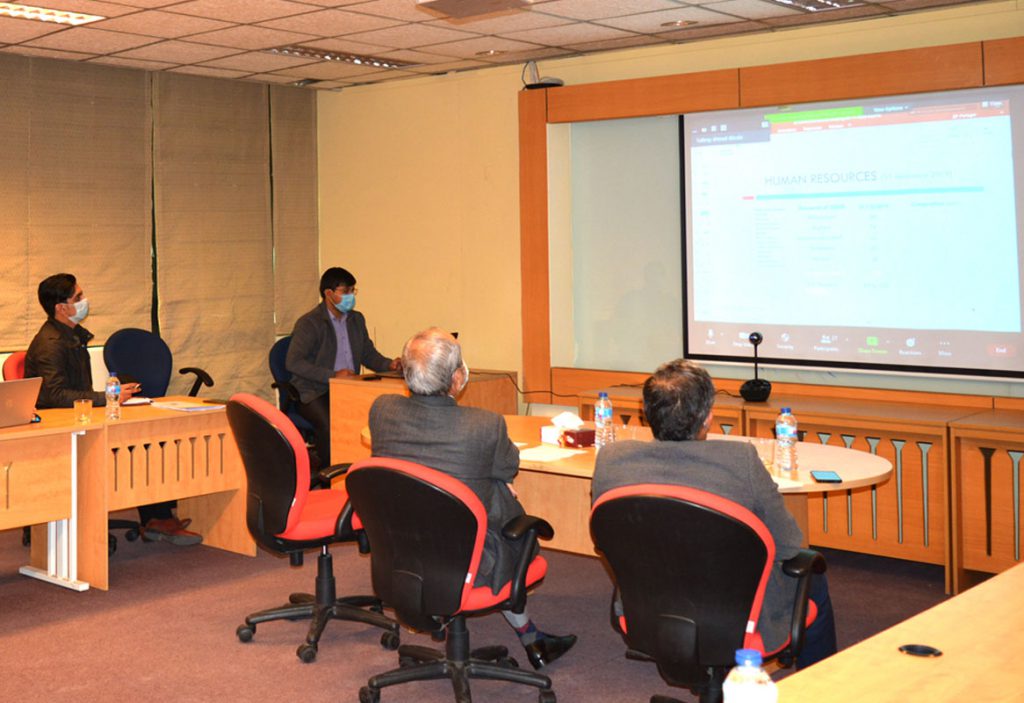 ations during 10th follow-up session of COMSATS' 23rd Coordinating Council Meeting, on 24th November 2020. Representatives from COMSATS Centres of Excellence in China, Egypt, Gambia, Iran, Jamaica, Indonesia, Jordan, Kazakhstan, Nigeria, Pakistan, Senegal, Tunisia, and Turkey were present during the session, apart from COMSATS' officials who were attending the session from COMSATS Headquarters in Islamabad.
Prof. Ahmed Ghrabi, Director General of CERTE-Tunisia gave a comprehensive overview of the Centre's structure, human resource, activities, achievements, partnerships, events and international collaborations. It was learnt that there are about 200 people working at CERTE including 89 researchers, 14 engineers, and 27 technicians. A hundred PhD students are also enrolled at the Centre. It was informed that research focus of CERTE is on the following fields: geo-resources; desalination and water valorisation; wastewater and environment; membranes and environment biotechnology; and treatment and valorisation of liquid wastes. Prof. Ghrabi also informed that CERTE has various research institutions, universities and international organizations as its partners that are collaborating in areas of mutual interest. In this connection a number of joint projects are underway with various international partners.
Since the 22nd Council meeting, CERTE's intellectual output included: 110 international research articles/publications, 03 books, and 17 PhD and 48 Master theses. Moreover, it was informed that CERTE organized 2nd Atlas Geo-resources International Congress: Applied Geo-resources for Groundwater (AGIC'2019); and CMGA8 8th Maghrebian Symposium. CERTE's collaboration with COMSATS Centre for Climate and Sustainability (CCCS) by way of a webinar on Sustainable Water Governance in the Global South under Changing Climate was also highlighted.
Presenting for Tianjin Institute of Industrial Biotechnology (TIB), China, the Institute's D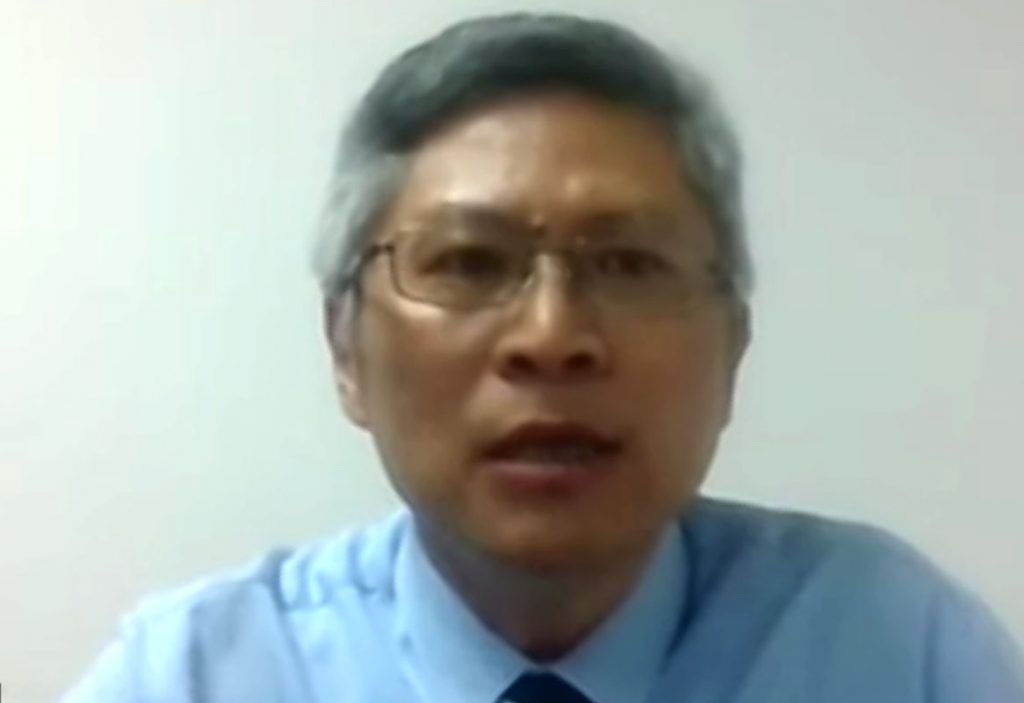 eputy Director-General, Prof. Jibin Sun introduced TIB as a leading national research institute on industrial biotechnology acting as national base for international S&T cooperation in the country. The Institute also hosts the National Technology Innovation Centre of Synthetic Biology. A major focus of TIB has been eco-friendly development of industrial sectors and to link research and industry by addressing key challenges in integrating biotechnology in commercial applications. Prof. Sun noted that TIB has partnerships with 180 companies from 26 provinces in China. He informed that TIB is submitting one patent every four days, and is ranked as top 10 among Chinese Academy of Sciences (CAS) institutes, in terms of technology-transfer.
Prof. Sun informed the Network members regarding National Technology Innovation Center of Synthetic Biology (NC-Synbio), which was officially approved by the Ministry of Science and Technology (MoST) of China in 2019, to be established at TIB. He noted that the aforementioned innovation centre is melting pot of resources, facilities, talents, investment, policies, etc.
Prof. Sun highlighted the activities of TIB under South-South Cooperation including one pertaining to a Joint Center on Plant Natural Products being established in collaboration with the International Center for Chemical and Biological Sciences (ICCBS), Pakistan. In another collaboration, TIB signed cooperation agreements with COMSATS University Islamabad (CUI), Pakistan; and Al-Farabi Kazakh National University (KazNU), Kazakhstan. A collaboration with Iranian Research Organization for Science and Technology (IROST), Iran, pertained to organization of a symposium in order to initiate collaborations on the development of active components in microalgae, and enzyme engineering for high value compounds.
TIB also hosted the 20-day International Training Course on Industrial Synthetic Biotechnology in which 21 young scholars from 10 Belt & Road countries including COMSATS' member countries were trained. Developments under Belt & Road Fellowship Initiative for Synthetic Biology and ANSO Scholarship for PhD / Master's program were also shared.
A highlight of Prof. Sun's presentation was announcement on COMSATS Joint Centre on Industrial Biotechnology (CCIB). Also, Prof. Bambang Pramujati, Vice Rector of Research, Innovation, Partnership and Alumni, Sepuluh Nopember Institute of Technology (ITS) presented details on proposed COMSATS-ITS Center of Advance Research and Innovation on Artificial Intelligence, IoT and Robotics (CISARI – AIR)
Concluding the session, Dr. Zaidi invited all the Centres of Excellence to participate in and facilitate the activities of the aforementioned centres.