COMSATS Centre for Climate and Sustainability (CCCS) hosted a webinar on "Challen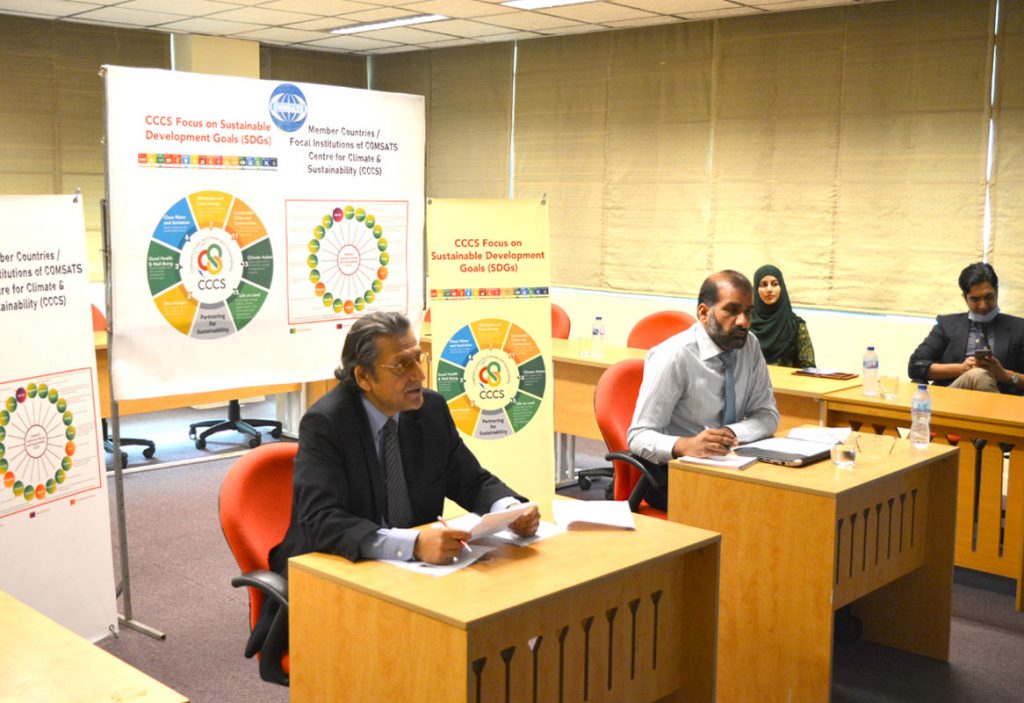 ges to Agriculture and their Solutions in the Global South", on 9th September 2020. The event was aimed at discussing climate change triggered challenges to agriculture and food security in the developing world within the framework of Sustainable Development Goal 2 (SDG2). Speakers from the regions of Africa, Asia and Latin America participated in the webinar that established the importance of sharing knowledge, good practices and success stories among experts from the Global South to address challenges in achieving food security within the framework of South-South Cooperation.
Opening the webinar, Ambassador Shahid Kamal, Head of CCCS, stated that agriculture is the backbone of economy especially in the Global South due to region's heavy reliance on farming as the primary source of income. The changing climate is, therefore, a great threat to regional food security and robust efforts are needed to achieve zero hunger.
The technical proceedings of the webinar were moderated by Dr. Ghulam Haider, Assistant Professor at National University of Science and Technology (NUST), Islamabad, and conclusions were presented by Dr. Saeed Asad, Assistant Professor at Centre for Climate Research & Development (CCRD) at COMSATS University Islamabad (CUI). Presentations were made by the following speakers: Dr. Eduardo Posada, Director of Centro Internacional de Fisica (CIF), Colombia; Dr. Mamma Sawaneh, Professor at School of Agriculture and Environmental Science at the University of The Gambia (UTG), The Gambia; Dr. Edward Yeobah, Deputy Director at Council for Scientific and Industrial Research (CSIR), Soil Research Institute of Ghana; Dr. Masnat Al Hiary, Director of Socio-Economic Research Directorate at National Agricultural Research Council of Jordan; and Dr. Ranjith Premalal De Silva, Professor of Agricultural Engineering and Former Vice Chancellor of Uva Wellassa University, Sri Lanka.
In his presentation, Dr. Posada from CIF shared some projects and initiatives launched by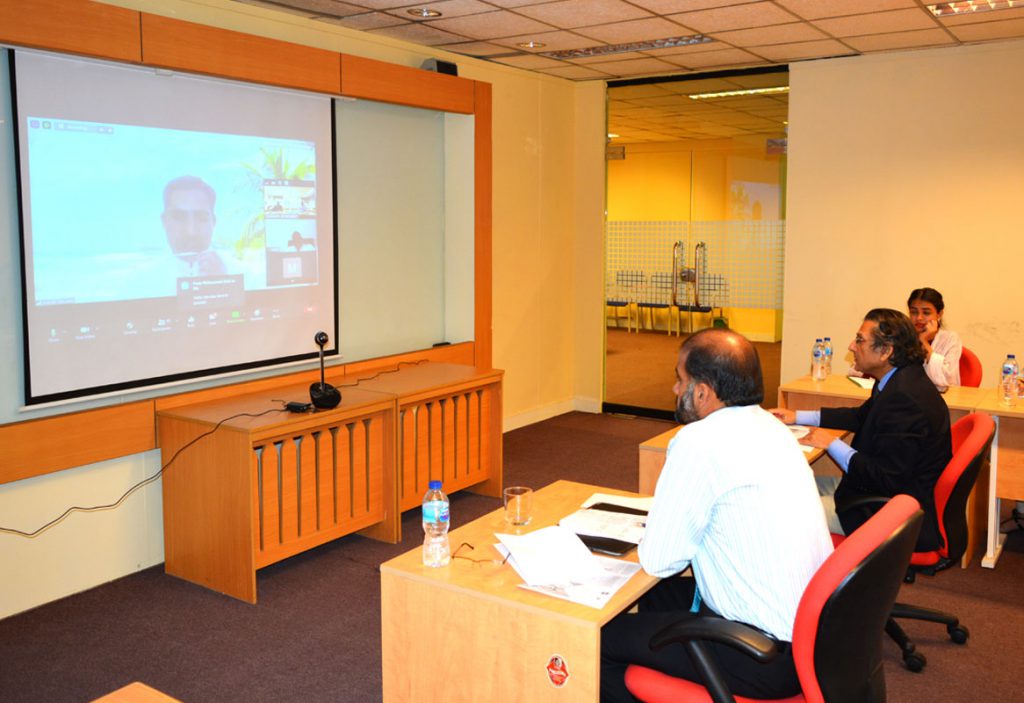 his Centre for mitigating the impact of climate change in Colombia. He mentioned several means that are being used for the crop production and agriculture yield improvement under the changing climate such as the use of organic fertilizers, biotechnological tools as well as satellite imaging.
Dr. Mamma Sawaneh presented the challenges the agriculture sector is facing in The Gambia especially in the wake of COVID-19 pandemic. He mentioned that the response measures taken during the pandemic has significantly impacted country's economy with disrupted supply and value-chains threatening food security. He was of the view that rather than relying on imports, the Government of The Gambia should incentivize the agriculture sector for improving agricultural productivity.
Highlighting the situation of agriculture sector in Jordan, Dr. Masnat Al-Hiary stated that Jordan is a net importer of agricultural products, therefore, the food supply chains in the country have become increasingly vulnerable during COVID-19 pandemic. In her presentation, Dr. Al-Hiary discussed different water conservation techniques, including rooftop water harvesting and wicked bed system under permaculture. She emphasized the need to improve the credit and crop insurance facilities for small farmers in order to ensure sustainable agricultural productivity in the kingdom in the face of climate change.
Dr. Yeobah from CSIR discussed the importance of biochar derived from plants and other agricultural waste to mitigate climate change. This partially combusted biomass retain carbon in soil on one hand and improves agricultural productivity on the other. He also shared his initiative of engaging community to use locally prepared biochar for improving the yield of cereals and root vegetables in Ghana.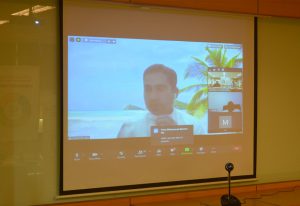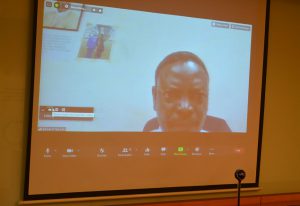 Dr. Ranjith Premalal De Silva presented an overview of the agriculture sector in Sri Lanka. He pointed out that the contribution of agriculture towards national GDP has declined from 27% in 1990 to <10% in 2019, which is alarming for the agro-based economy. He mentioned that several measures have been taken to ensure self-sufficiency in food production in Sri Lanka, such as limiting the use of chemical pesticides, promoting organic farming and precision agriculture, and import substitution policy, among others.
Further, the participants discussed possible solutions to challenges, such as malnutrition, food price escalation, food shortages, and disruptions in food distribution. Following recommendations were made during the webinar:
Alternate crops for mitigating the adversaries of climate change;
Establishment of financial institutions including microfinance banks for smallholder farmers to access credit;
Encourage private sector participation in agriculture via public – private partnerships;
Need for revisiting the agriculture policies aimed at improving agricultural production.
Concluding the webinar, Dr. Saeed Asad highlighted the importance of achieving zero hunger (SDG 2) target by 2030 and how food security was linked with other SDGs. He observed that increases in food production would not be sufficient to address the looming food insecurity in the Global South. A holistic approach towards food systems was needed, keeping in view the social, economic, and environmental dimensions. He concluded that more nutritious food was needed to combat the issues of hidden hunger in the Global South, which is possible through reducing food losses and agricultural intensification.