CCCS, COMSATS Secretariat and CCRD/CUI organized a webinar to discuss the outcomes of D-8 funded project on 'Feasibility Study of Safe Drinking Water through Water Conservation'
COMSATS Centre for Climate and Sustainability (CCCS) in the collaboration with the Centre for Climate Research and Development (CCRD) at COMSATS University Islamabad (CUI), Islamabad, organized a webinar on 'Feasibility Study of Safe Drinking Water through Water Conservation', on 30th March 2022. The webinar was physically and virtually attended by over 70 researchers/students/faculty members from various varsities of Pakistan as well as experts from Bangladesh, China, Egypt, Ghana, Jamaica, and Nigeria.

The webinar aimed to share the outcomes of the ongoing project titled 'Feasibility Study for Provision of Safe Drinking Water through Water Conservation (SDWC)' being run in three D-8 member countries, i.e., Egypt, Nigeria and Pakistan with the financial support of D-8 Secretariat, Turkey. Within the framework of Sustainable Development Goal 6 (SDG6) – Clean Water and Sanitation – the project was launched with the facilitation of COMSATS Secretariat and the Ministry of Foreign Affairs, Government of Pakistan.
In their remarks at the opening, Ambassadors Shahid Kamal (Founder of CCCS) and Isiaka Abdulqadir Imam (Secretary General of D-8 Secretariat) welcomed the participants, and commended the project stakeholders and acknowledged the holding of the present webinar. Speaking on the occasion, Dr. Ata ur Rehman, Additional Secretary, Ministry of Science and Technology, Government of Pakistan highlighted the importance of water conservation.
Dr. Toqeer Ahmed, Principal Investigator of the Project, shared the progress of the stu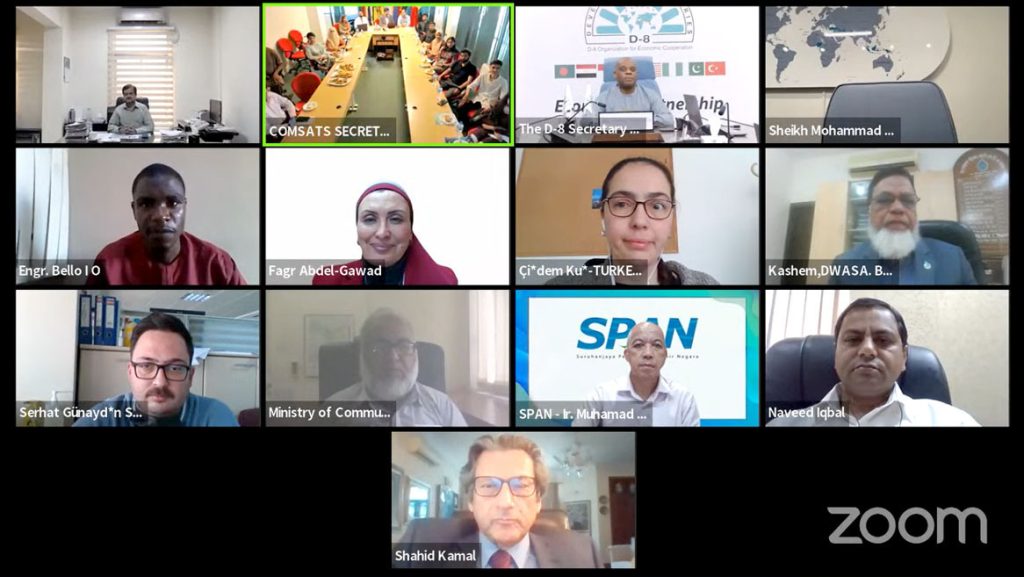 dy with a brief history of smart water metering, water supply situation in Islamabad, importance of water conservation and different research activities carried out under his projects.
Prof. Dr. Fagr Abdel Gawad from National Research Centre (NRC) of Egypt and Prof. Dr. Kenneth Yongabi from Imo State University of Nigeria shared their views about water conservation activities in their respective countries. GIS based mapping of the study area was explained by Ms. Saima Naz, GIS expert from CCRD.
Dr. Naveed Iqbal, Director Water Management, Pakistan Council of Research in Water Resources (PCRWR) delineated water management practices in Pakistan and discussed different strategies in this connection like roof top harvesting, artificial ground water recharge, water metering and pricing component.
Closing the session, Mr. Ahmad Kamal, Chairman, Federal Flood Commission, Ministry of Water Resources, and Government of Pakistan, appreciated the efforts of the project stakeholders and opined that S&T-based solutions to global challenges are the only way to attain sustainable development. He emphasized the need for water conservation and considered it to be an important component of water policy. He further suggested scaling-up water metering at macro level as an adaptive measure to climate change.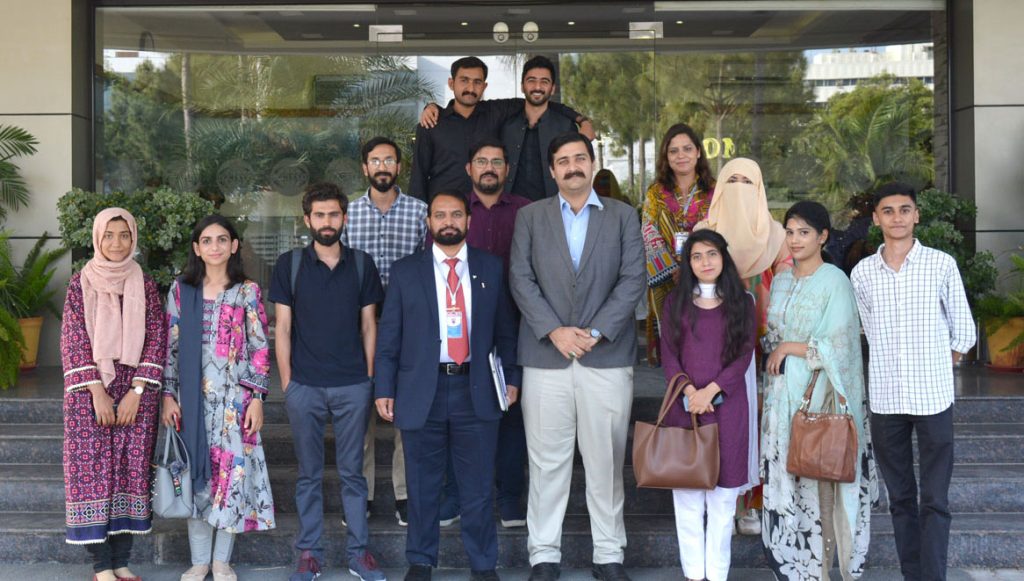 The webinar concluded with the vote of thanks by Mr. Saifullah Khan Dilazak, Programme Officer at COMSATS Secretariat.